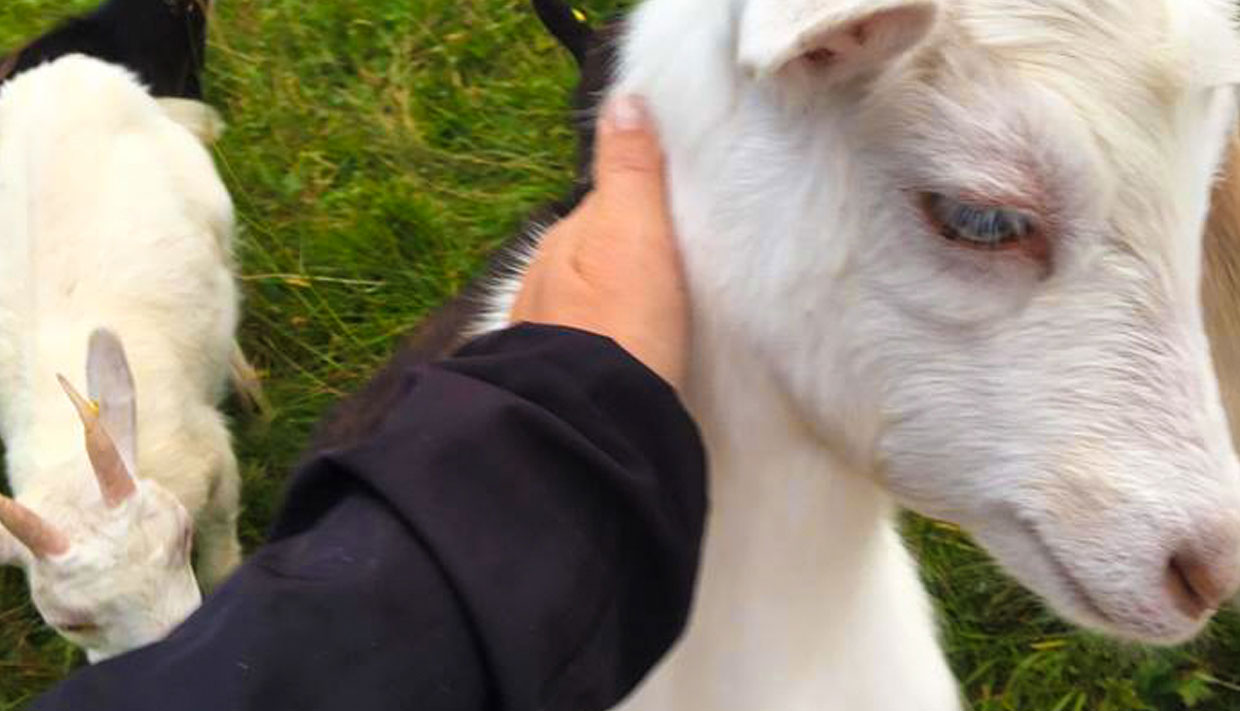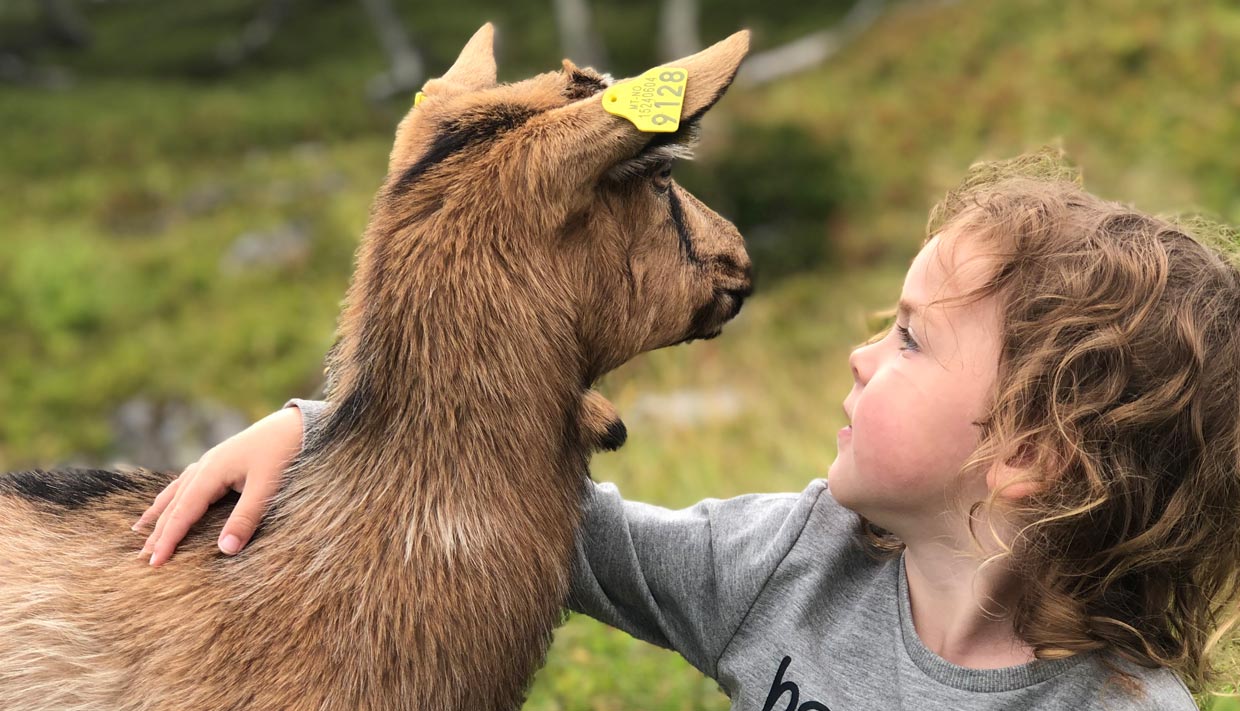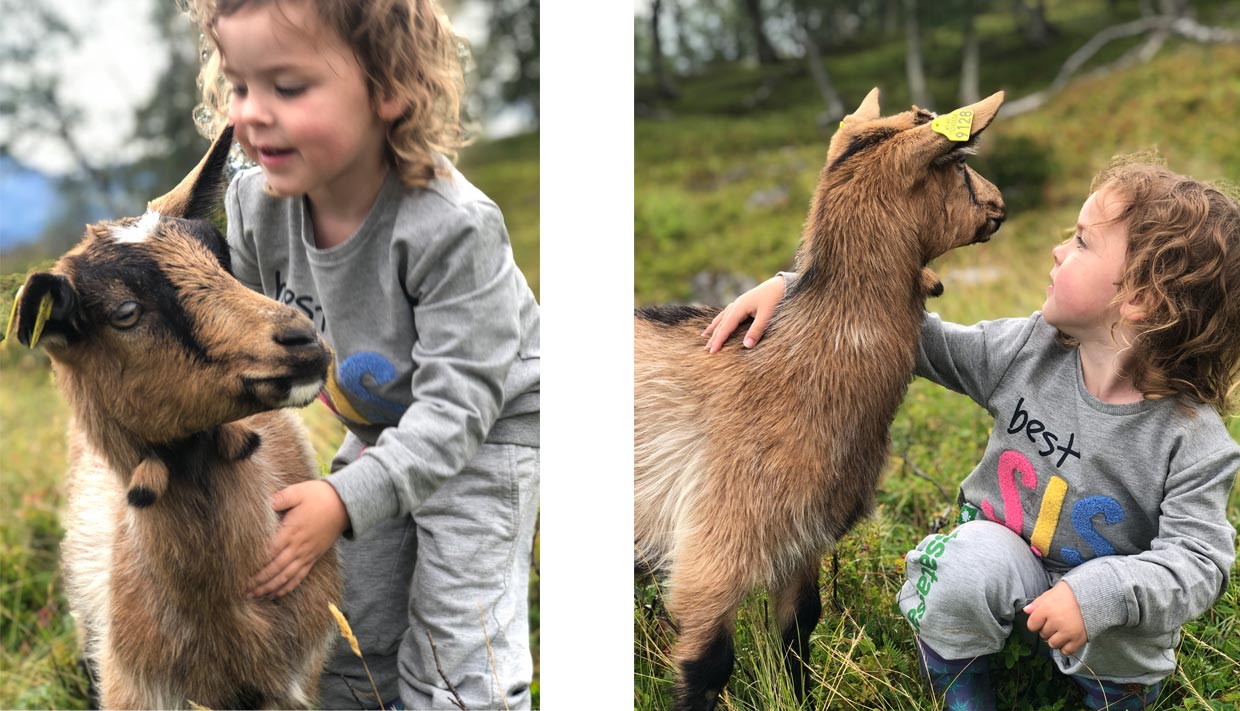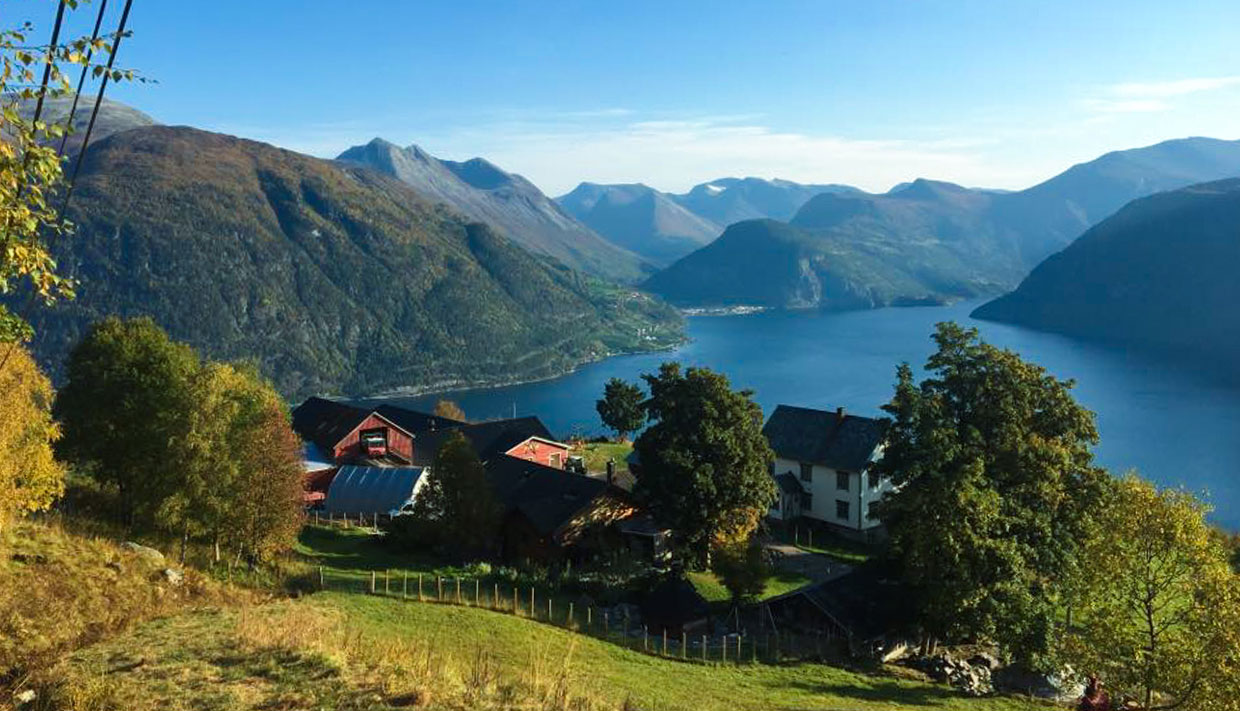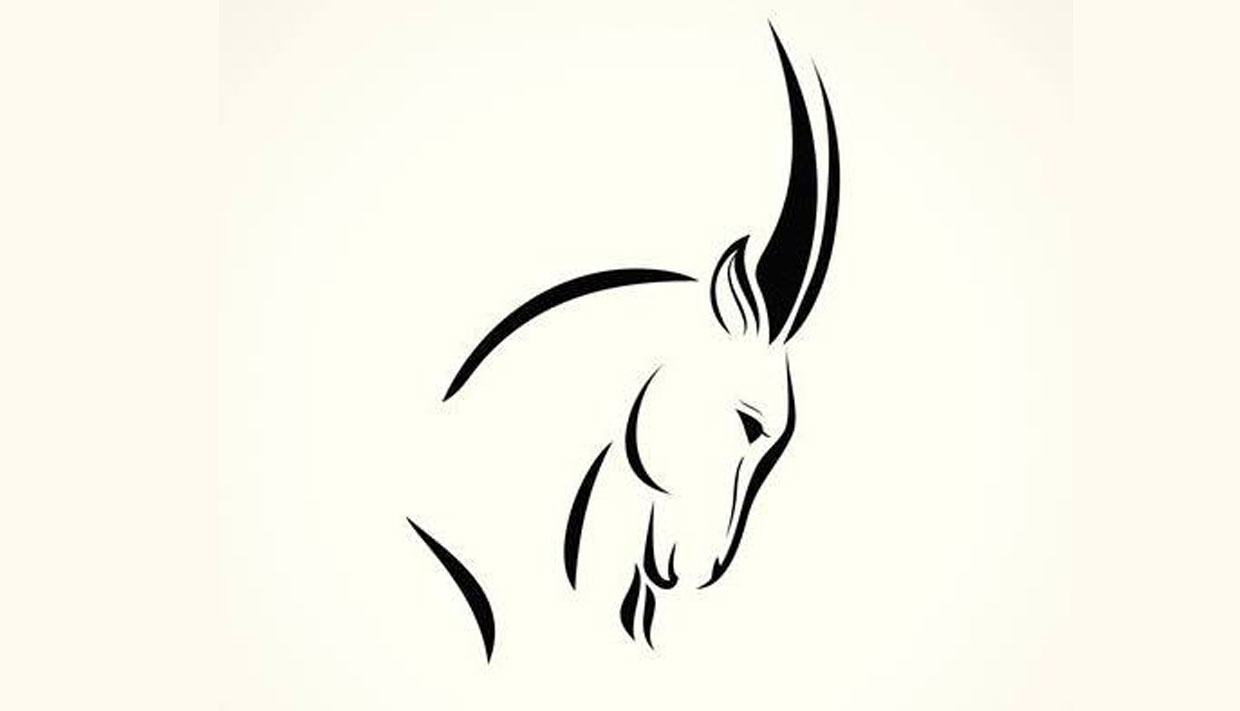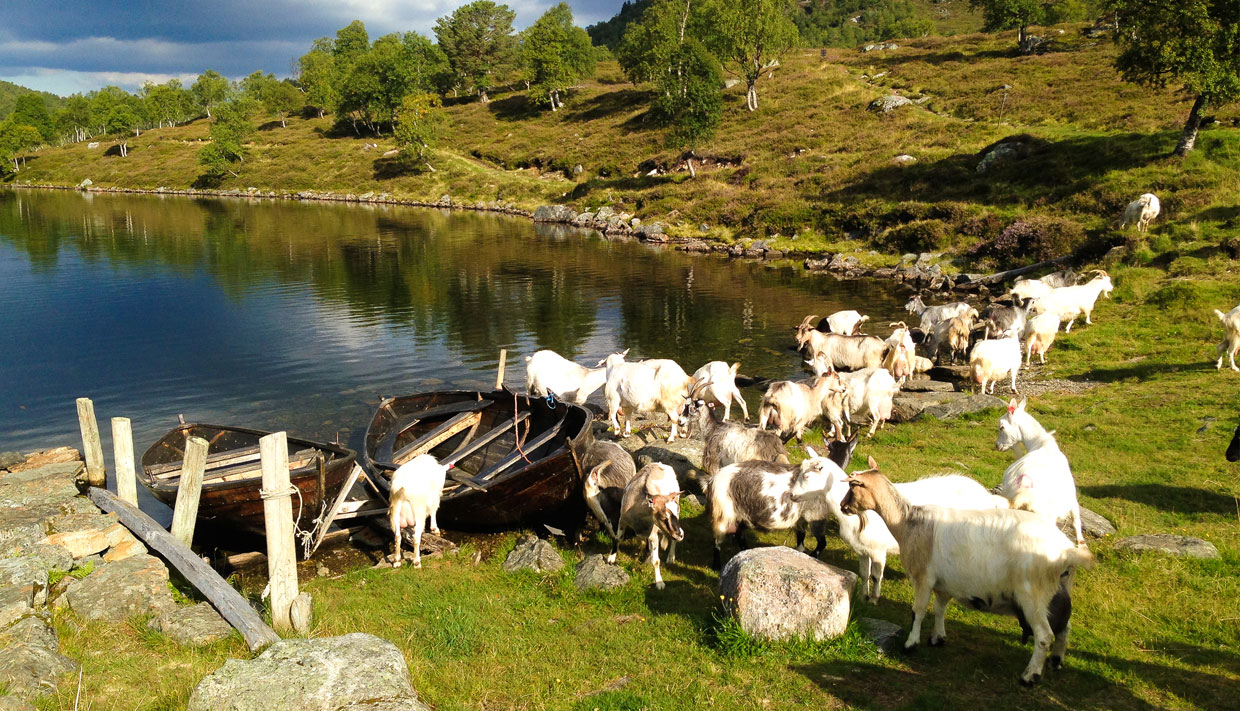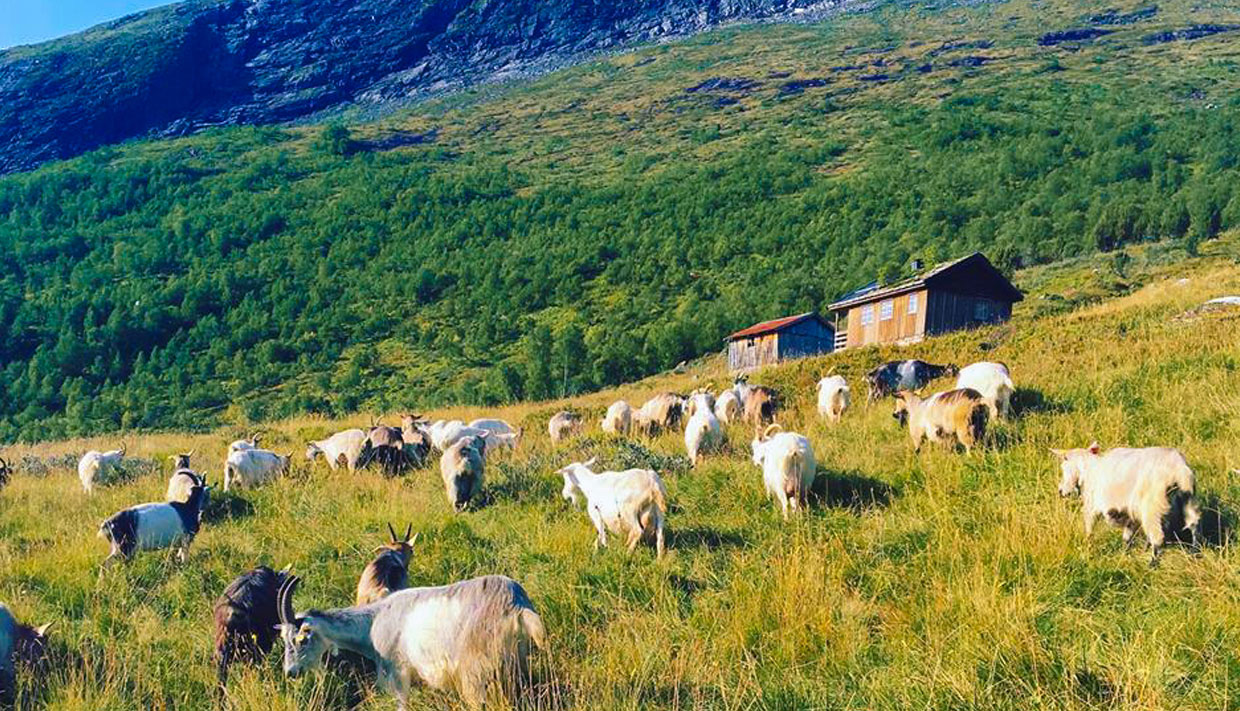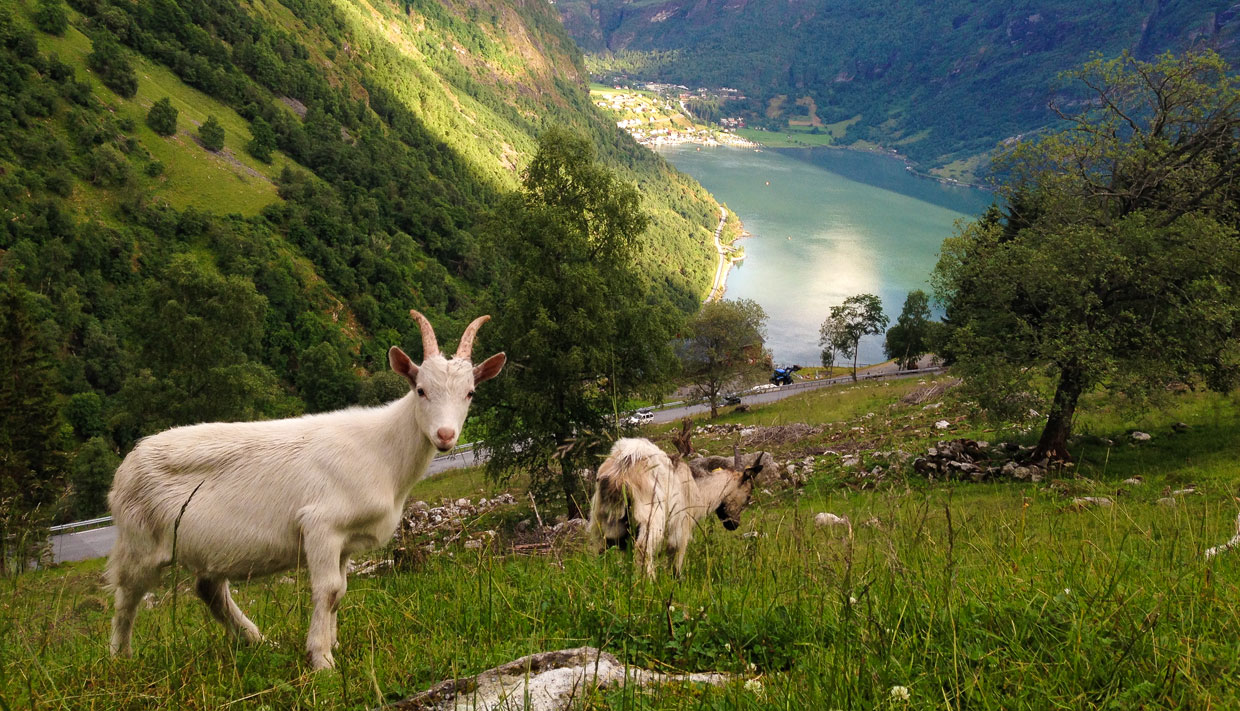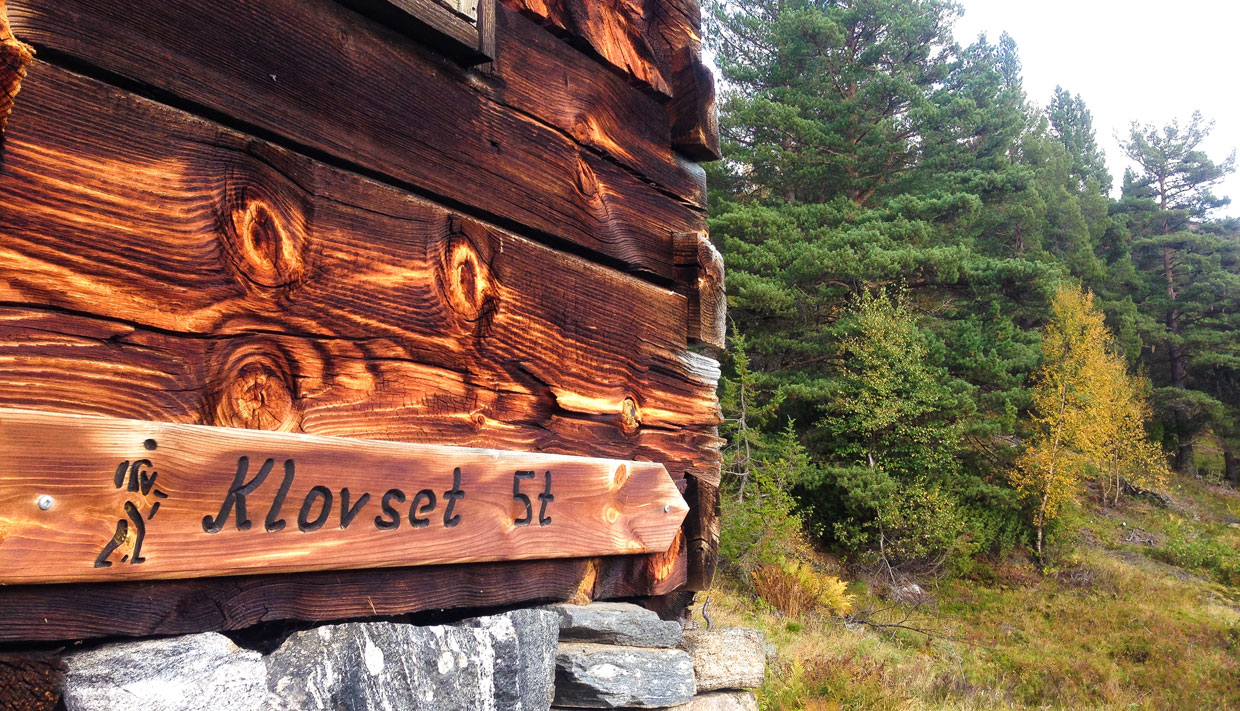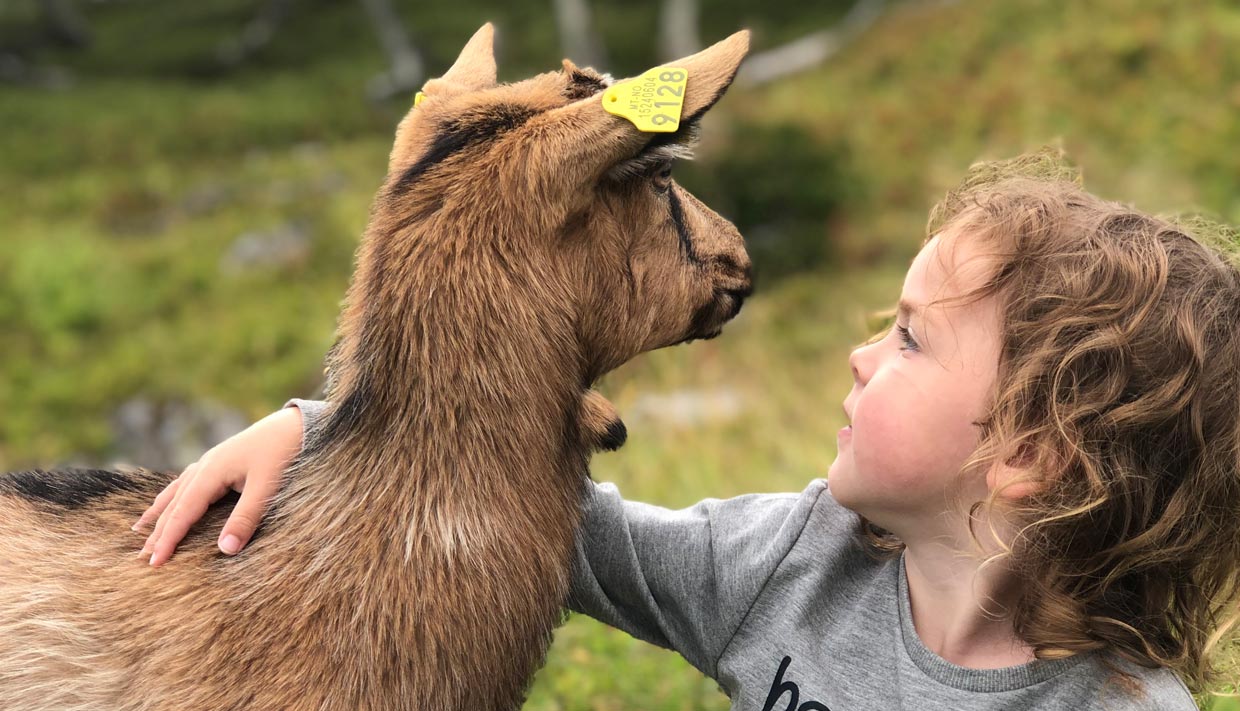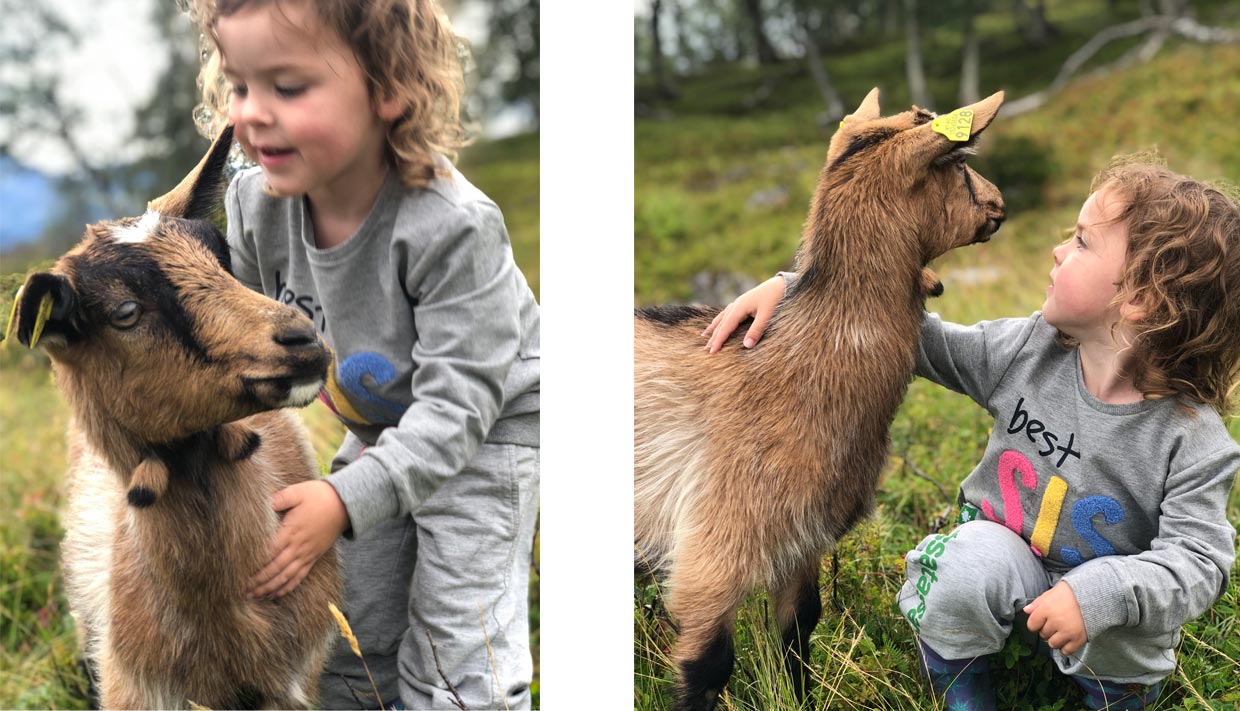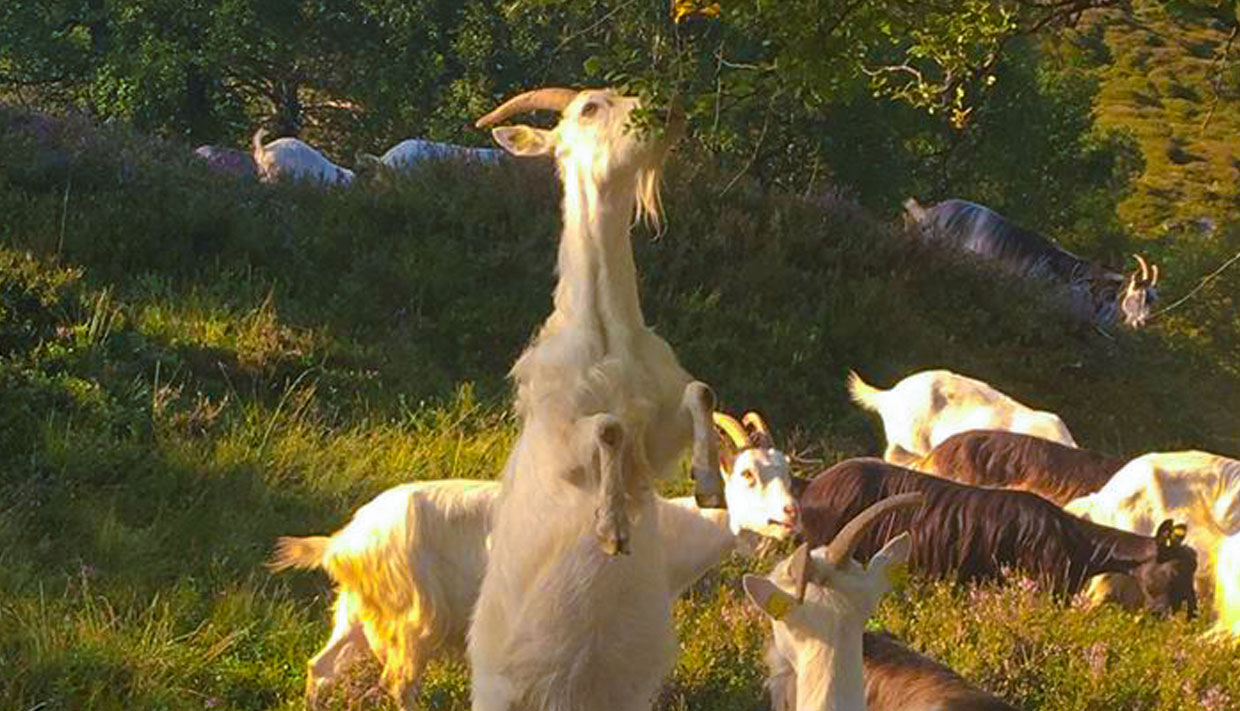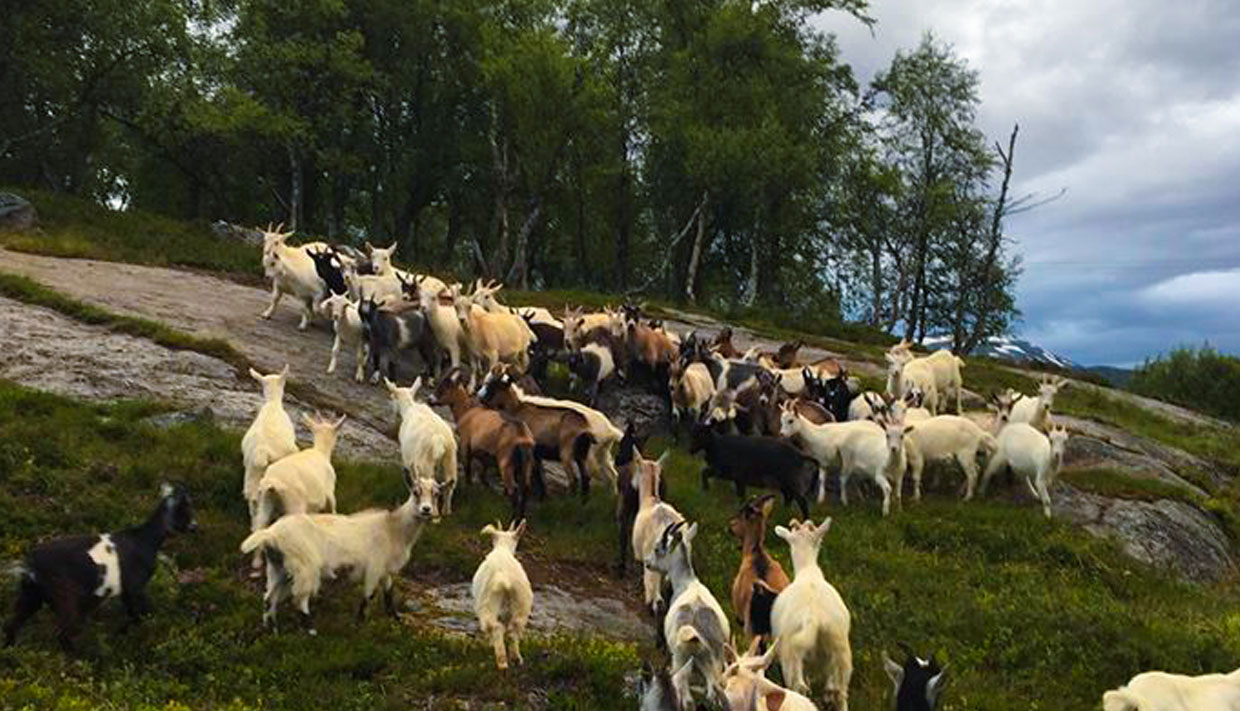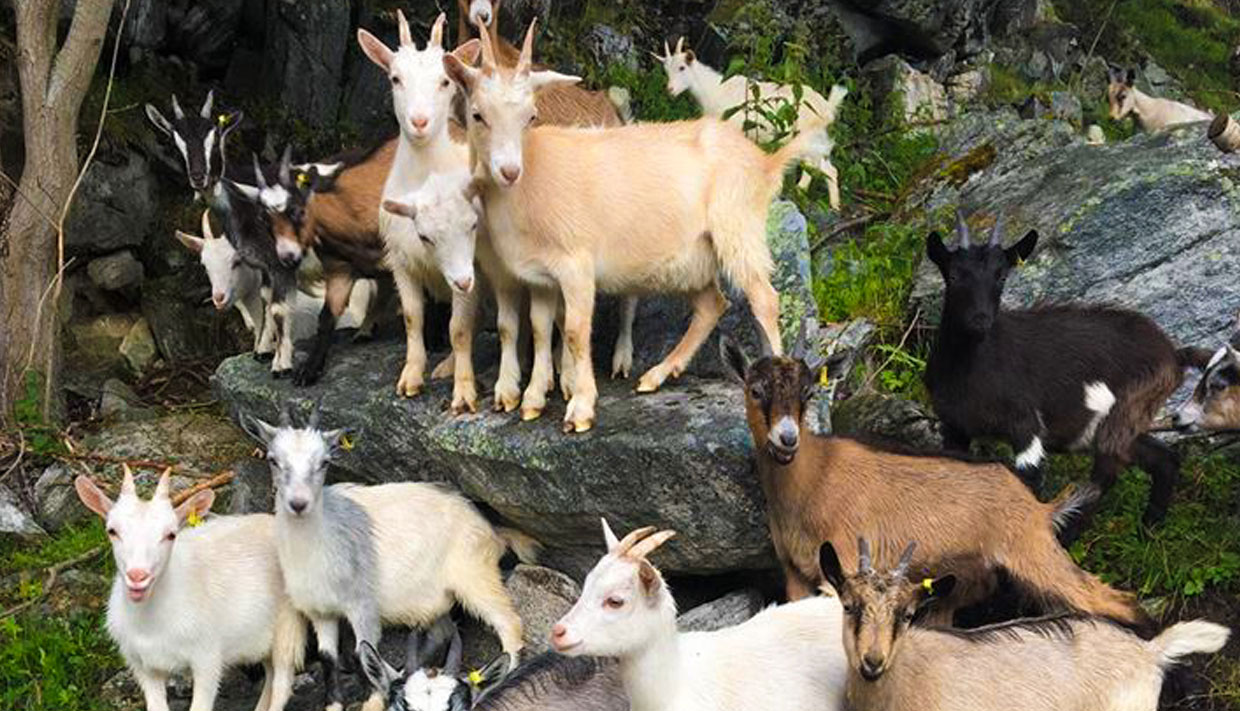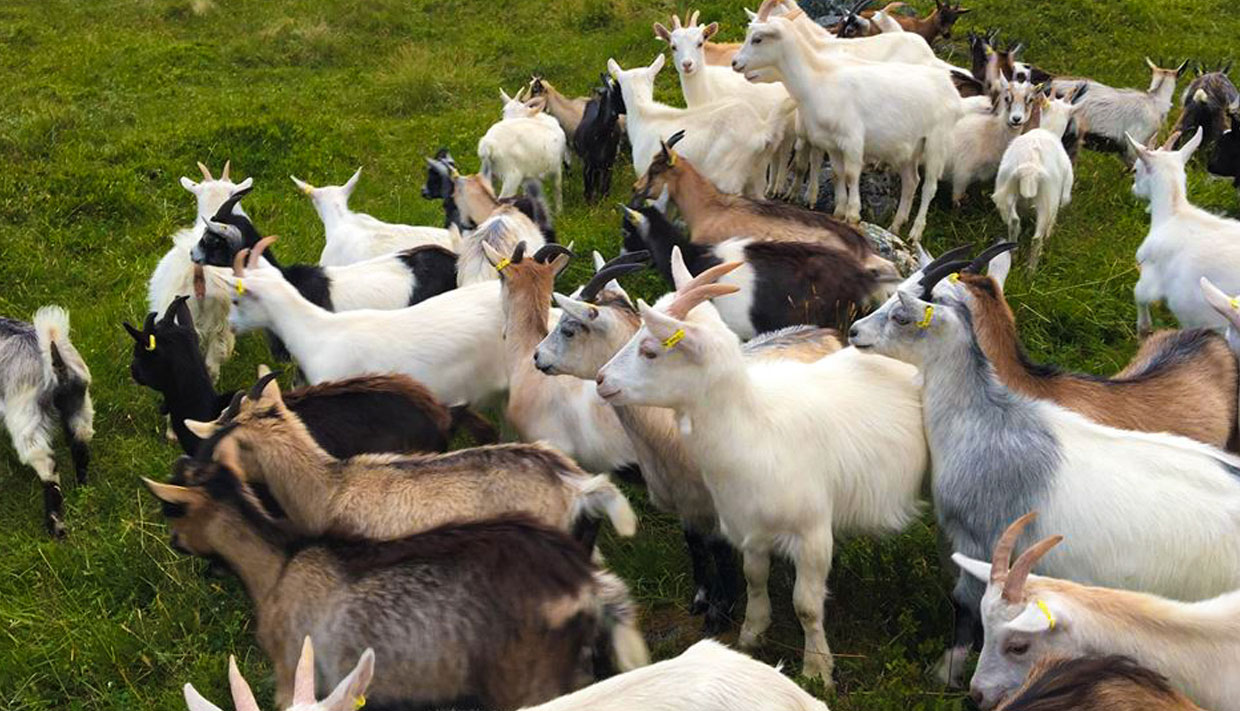 Enjoy lunch in the traditional setting of a small, family operated goat farm. Meet up and be shown around this working farm before a gentle 2 kilometers walk to the mountain lake Kilstivatnet. This is the summer grazing area where the goats spend most their day. They are cute and friendly and will often come to say hello. Once you arrive there at the cabins, you will be served your own traditional norwegian lunch. Relax and take in this magical setting of the lake nestled under spectacular rock cliffs before walking back to the farm.
Duration: 2,5 hrs
Price 2018: 6.000 NOK per tour up to 6 people
Included services: farm visit Ytste Kilsti, guided walk to lake Kilstivatnet, meeting the goats out grazing, lunch with homemade local food
Information: optionally in English or Norwegian
Season 2020: 10. June to 20. September
Starting time: between 11.30 a.m. and 1.30 p.m.
Meeting point: farm Ytste Kilsti, Eidsdal
Arrival: own arrival to the farm (from Geiranger approximately 30 minutes travel time) or transport by limousine: 3.700 NOK, 2 photo stops (viewpoint Eagle Bend and lake Eidsvatnet), information by the driver, approximately 1 hr travel time, limousine booking via email: booking@geirangerfjord.no
Facilities: toilets (at the farm)
Maximum number of people: 6 per tour
Tickets: available online on this website up until 2 days before the tour
Please note: This tour can not be booked per person. You book the complete tour which includes up to 6 people. In the booking system "1 person" corresponds to "1 tour up to 6 people".