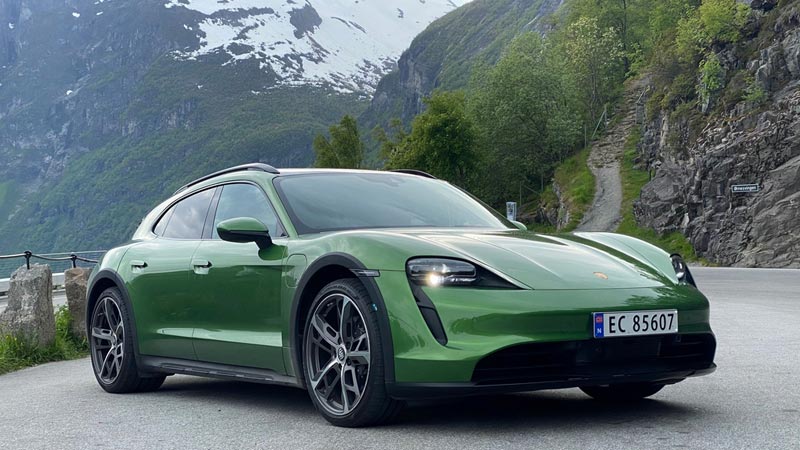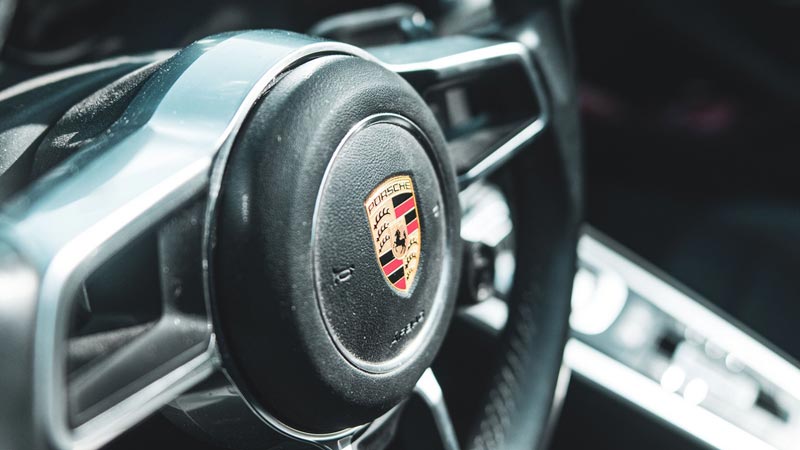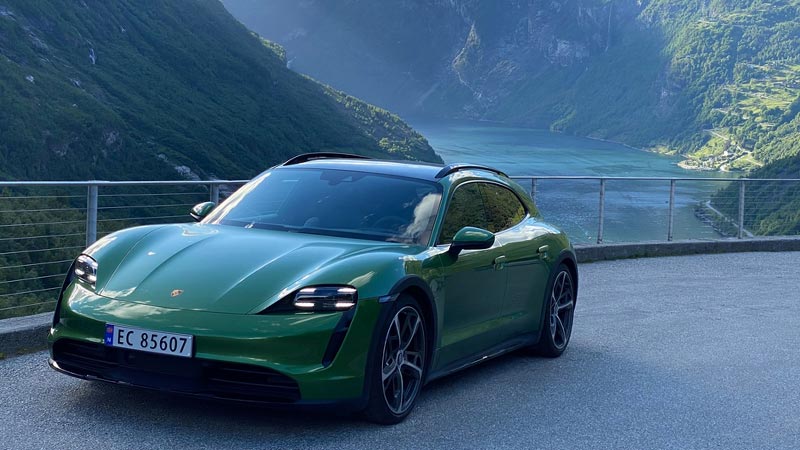 We provide a unique activity for travellers in Geiranger. Our cars are built exactly for the roads around Geiranger, with stiff suspension and quick acceleration; an experience you will never forget! We offer everything from two hour rentals to nine hour rentals.
Porsche Taycan Cross Turisimo - 425 bhp 100% electric engine, 4-wheel drive, panoramic sun roof
2 hours rental nok 2600
3 hours rental nok 3400
4 hours rental nok 4000
*5-6-7-8-9 h availbale too on request
Conditions:
drivers must be Age 27+
Bring Valid Driver License. Foreign Driver license accepted.
Car must stay in Norway
Car must be back latest 21:00
DEDUCTION:
The vehicle is fully insured with rental insurance, both for material damage and human
injuries. In case of damages to the vehicle, materials or other vehicles, the hirer is
responsible to pay a deductible of 10.000, - NOK per vehicle or will be responsible to replace broken materials. If the damages to the vehicle are small (such as scratches on doors, spoilers etc) and the cost of repair is cheaper than the deductible, the hirer will only pay the actual cost of repair. The hirer is responsible to cover the cost of any damages to exterior, interior or engine that may occur during the rental period.
For damages to rim or wheel, the deductible is 4500, - NOK.