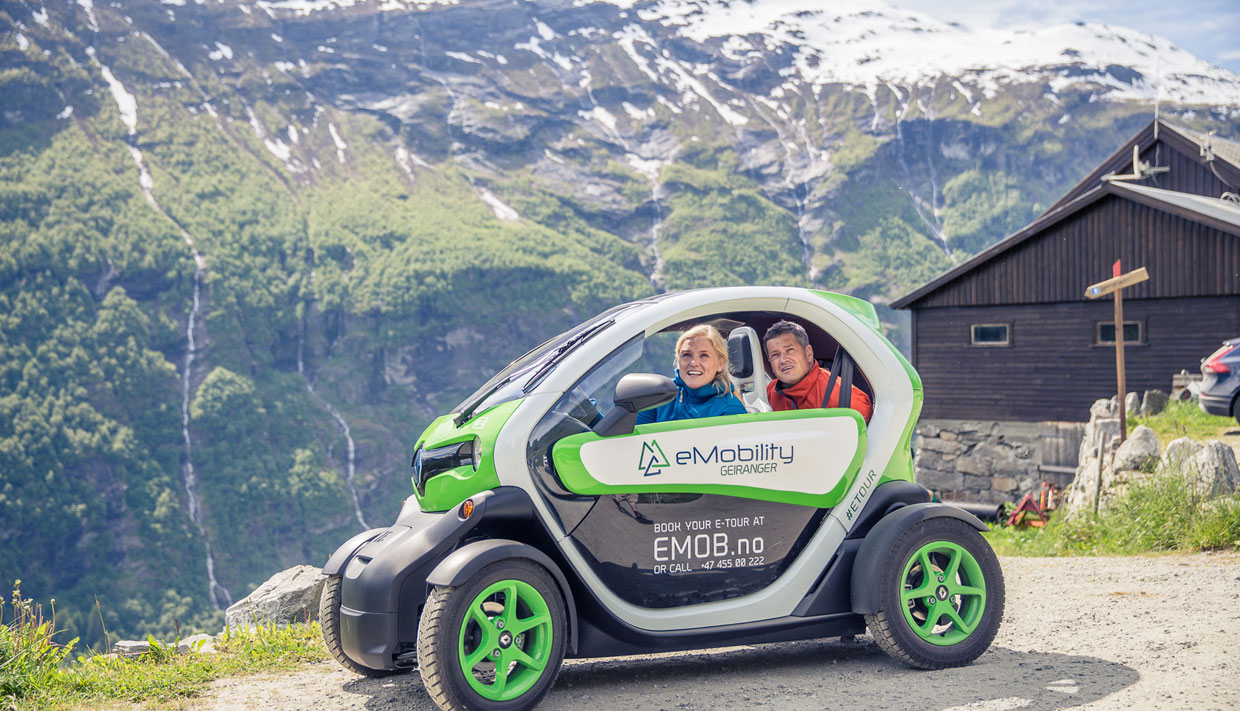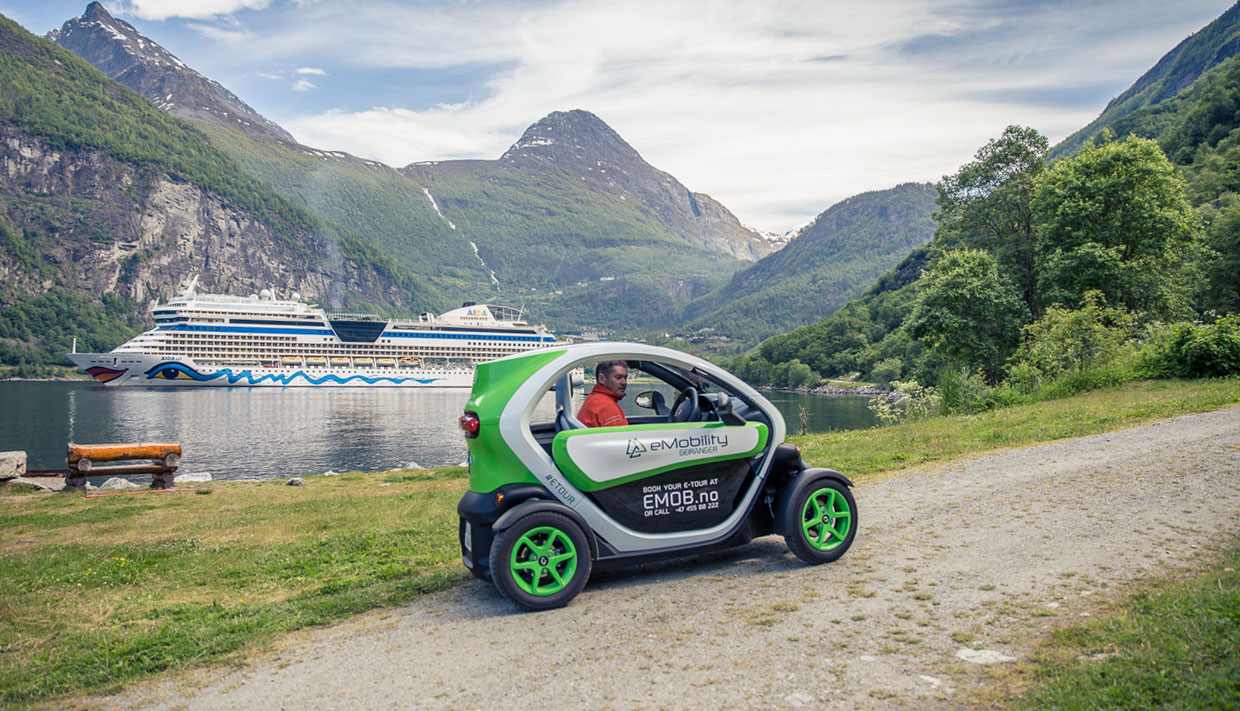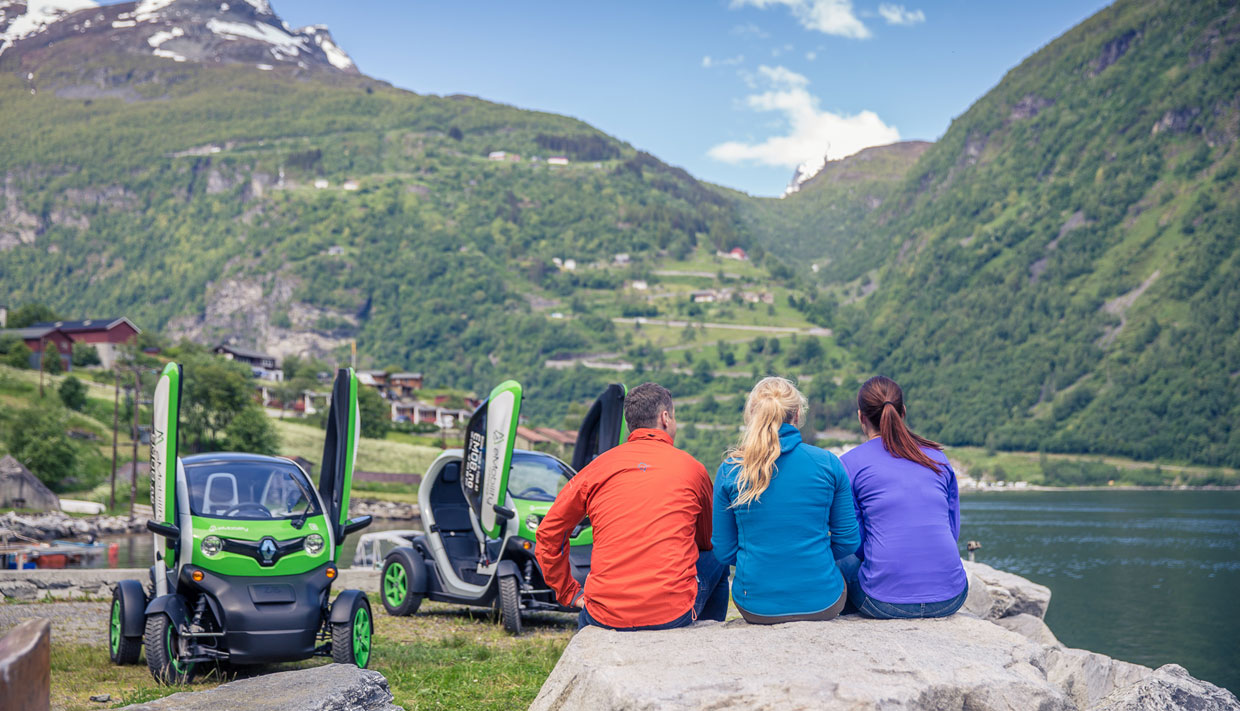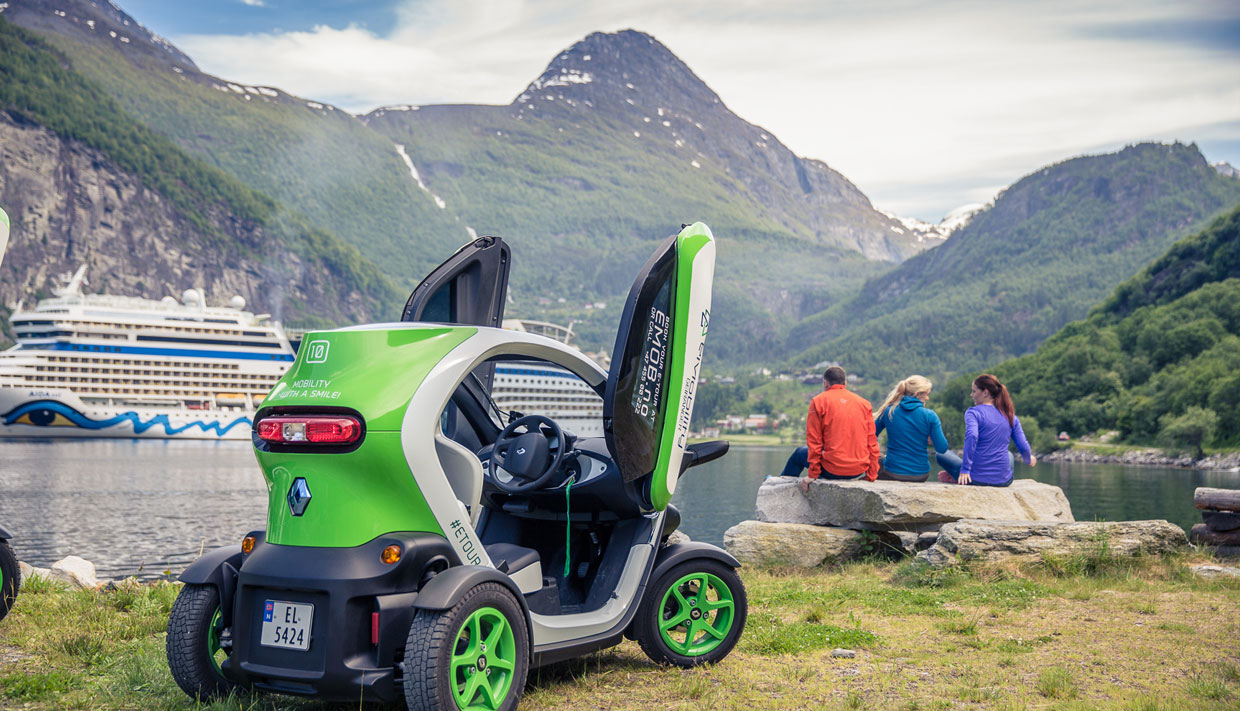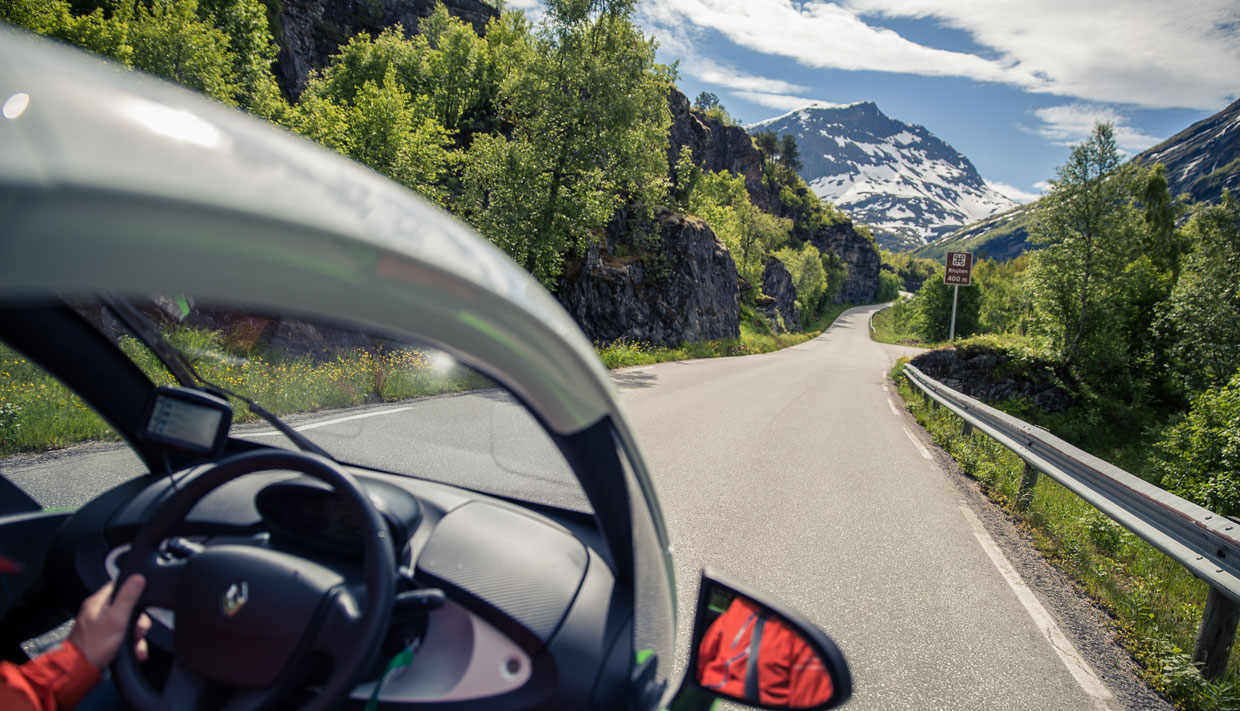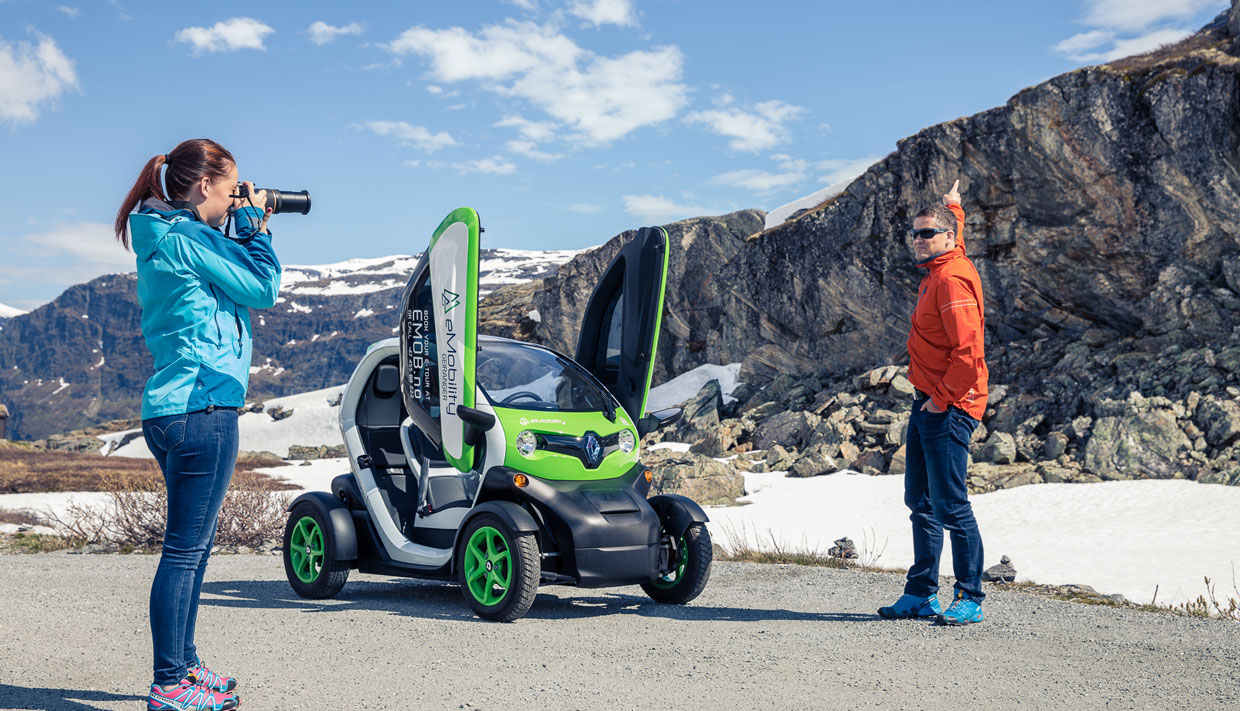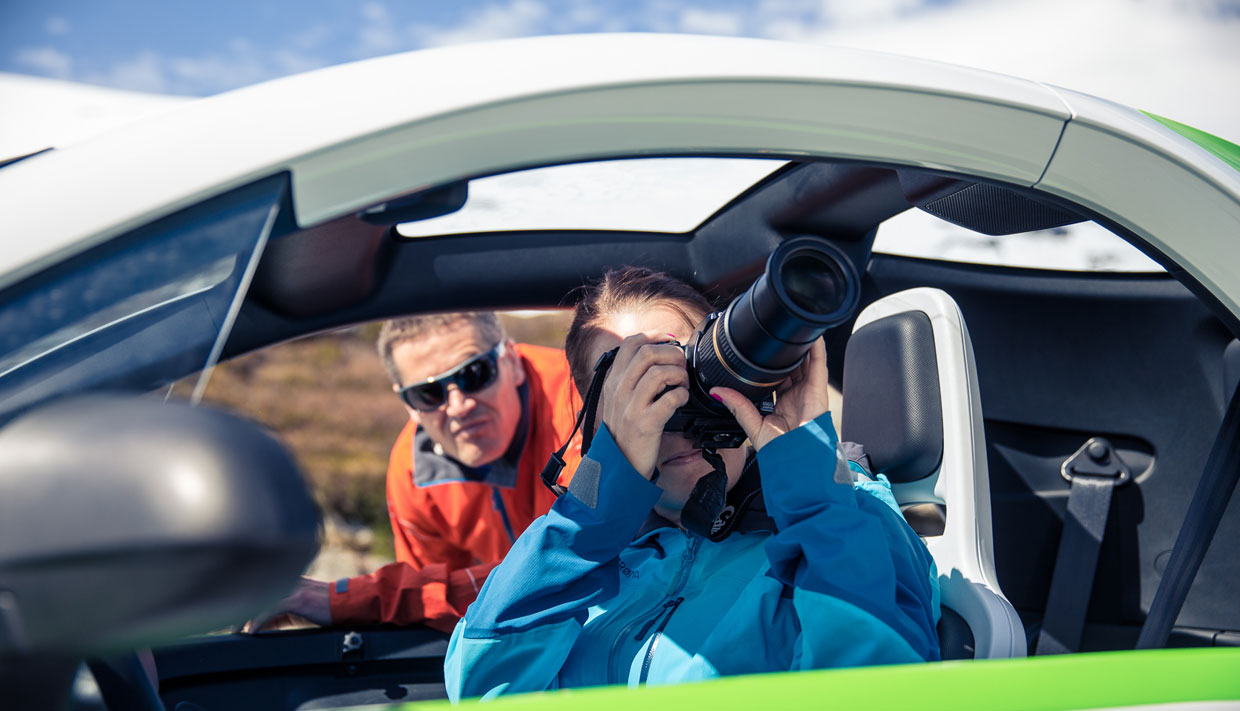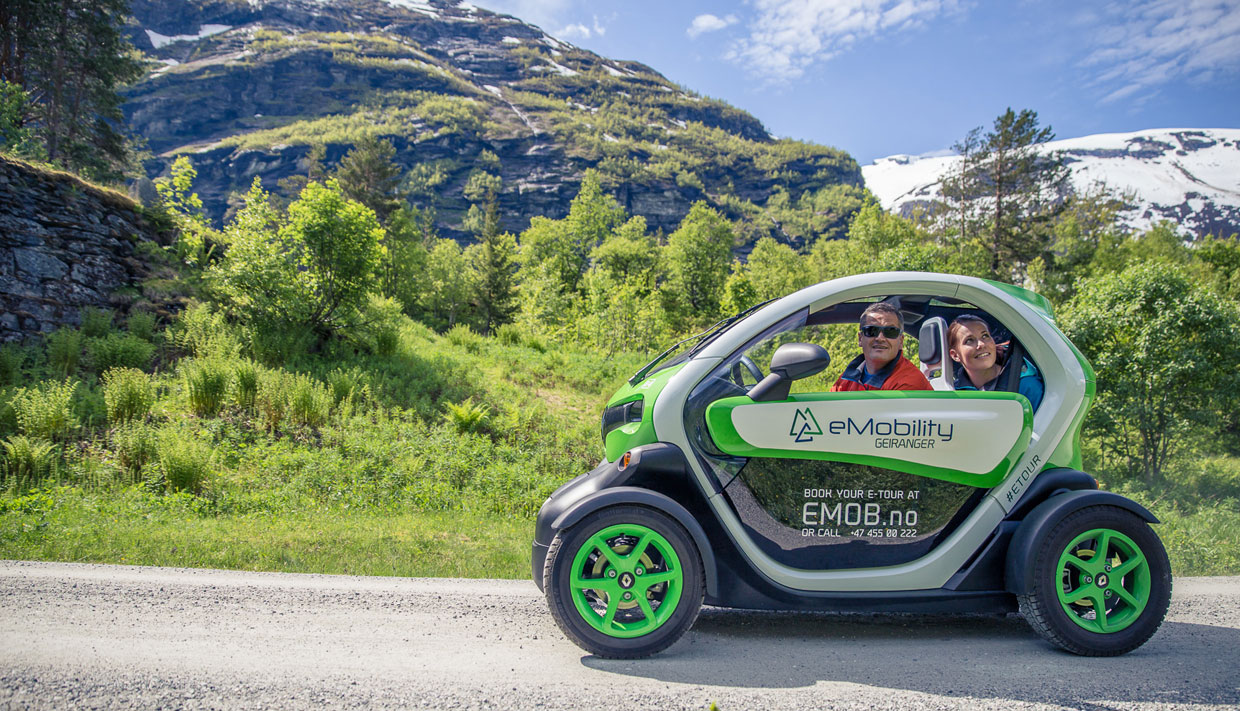 About the trip
This trip will take you on a round trip to several of the most spectacular attractions in the Geiranger area. The tour starts with an ascent up to the mountain in the east to Flydalsjuvet canyon, where you can sit on a throne and enjoy the view of the fjord. You will then continue up the green hills to the mountain farm of Vesterås, with a wonderful view of the fjord and mountains. Maybe you fancy a cup of coffee, a waffle or lunch while you are at Vesterås? If you are a visitor in the restaurant, you may park the car for free - otherwise, the parking fee is NOK 100.
When you have found peace up here among the sheep, goats and lamas, the tour takes you onwards down into the busy village centre of Geiranger, along the fjord and through the 11 hairpin bends on Ørnevegen (the Eagle's Road) towards the viewpoint of Ørnesvingen (the Eagle's Bend). Here, you will have an amazing view of the fjord and the Seven Sisters waterfall. If you walk a few minutes from Ørnesvingen, you will find the UNESCO plaque and a path that leads to another incredibly beautiful vantage point, a little away from the traffic. It may be a good idea to sit here for a while, to really soak in the view and the eternal fjord.
Additional information
The car driver should have a driver's license for a passenger car - remember to bring it when renting a car. The age of the car driver should be 18-99 years, but the passenger may be younger as long a he or she weighs more than 15 kilos.
Duration 2hr
Price - E-car (max. 2 pers): NOK 1695
Starting time - Every hour during the season. Meet-up half an hour before your scheduled trip for key delivery, instruction and more
Departure - Geiranger