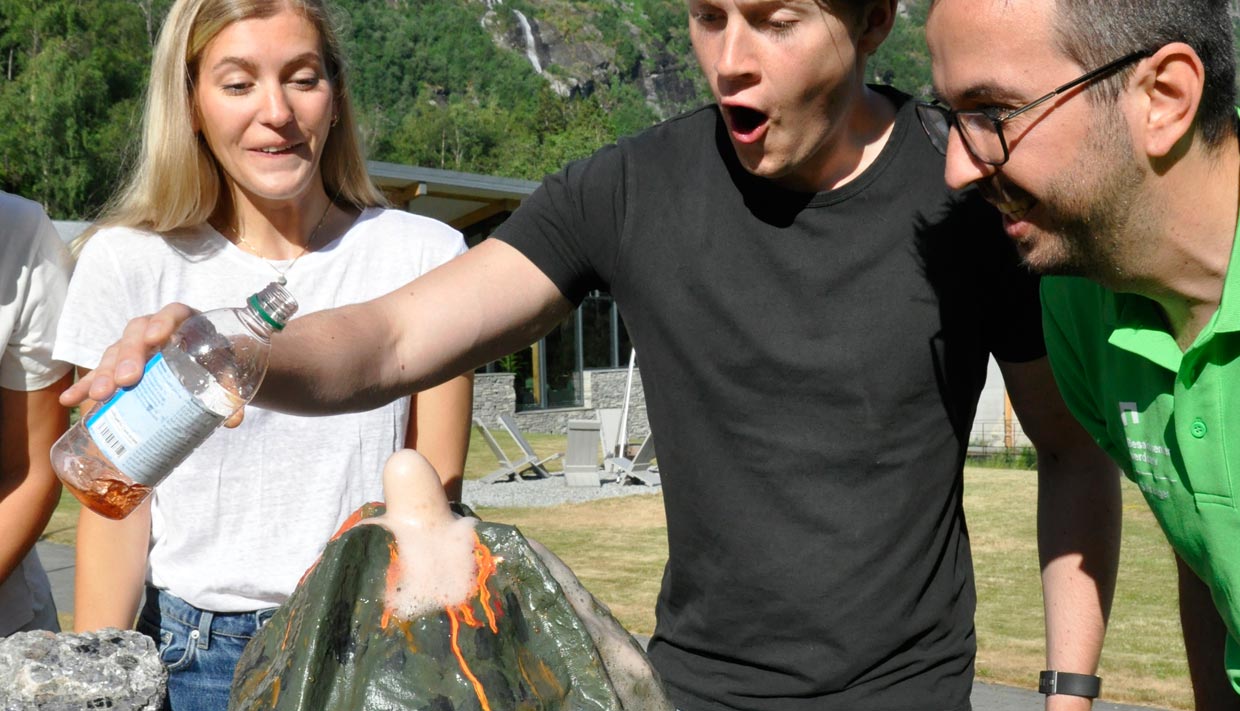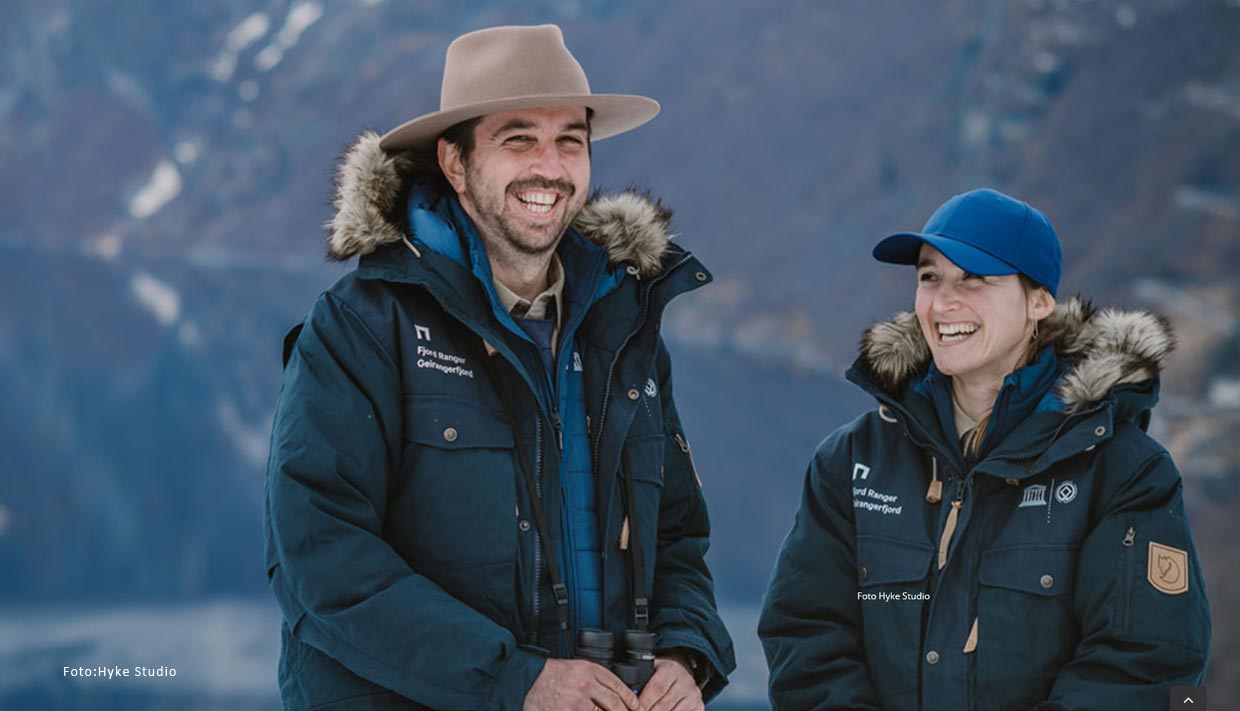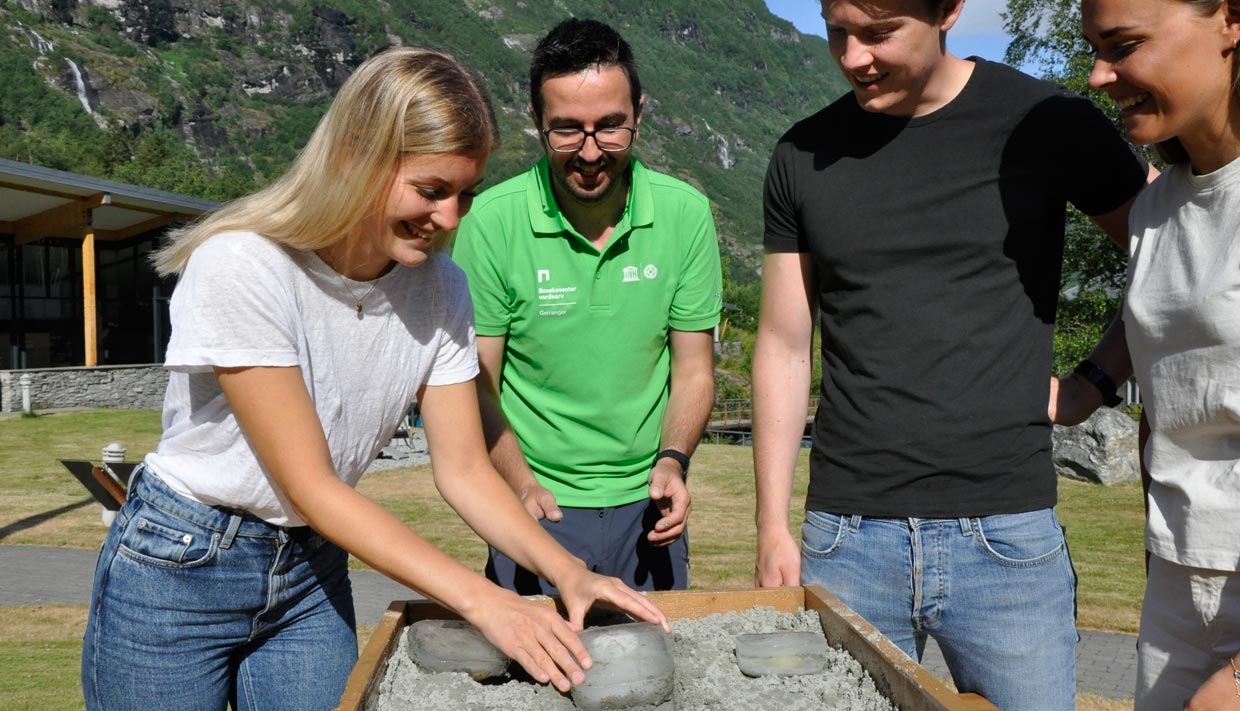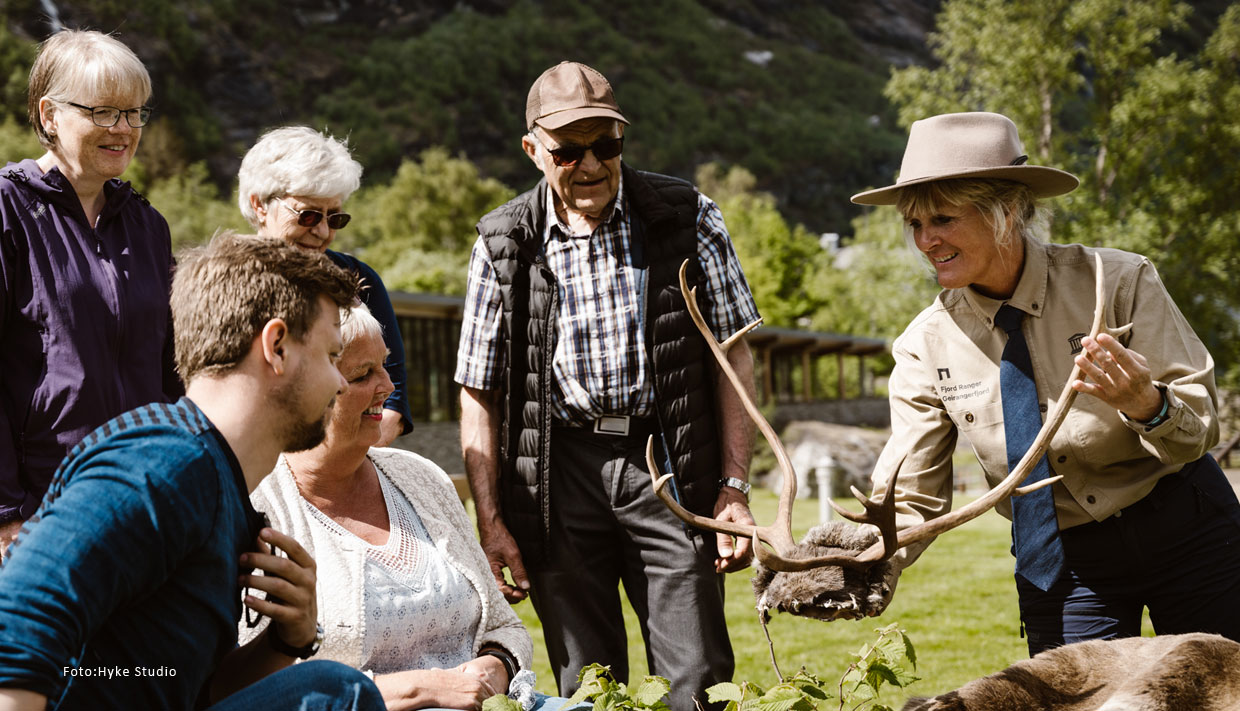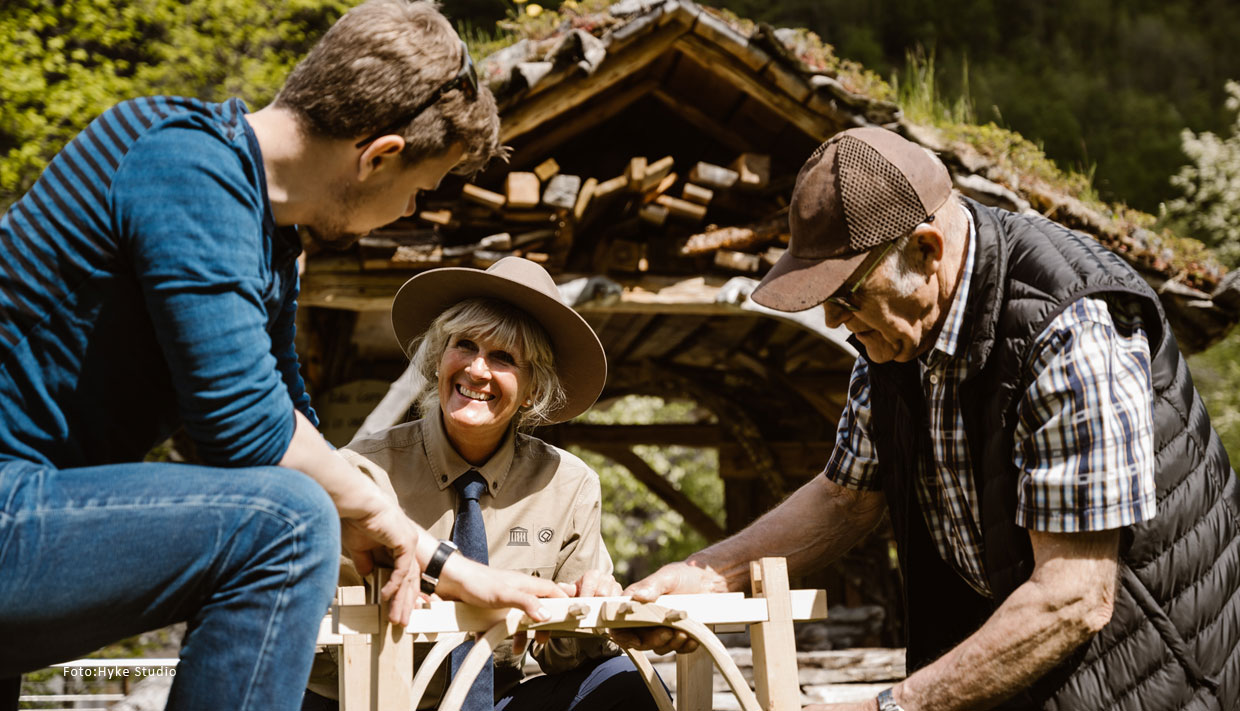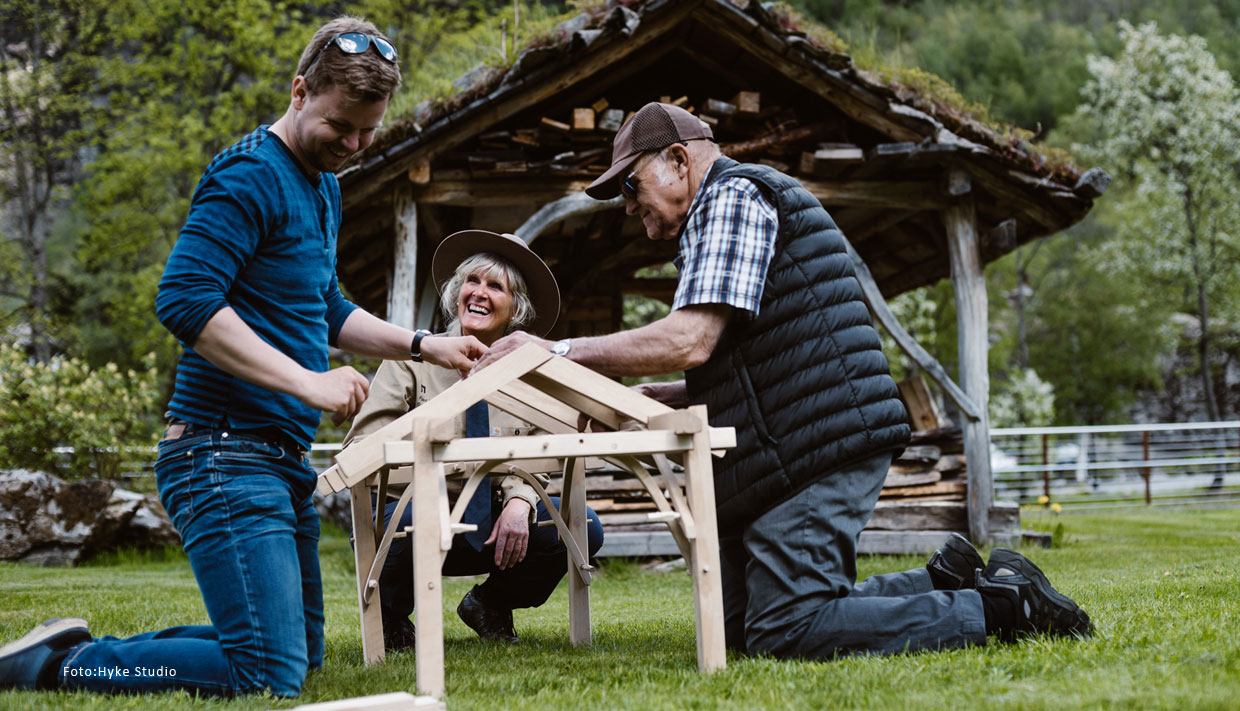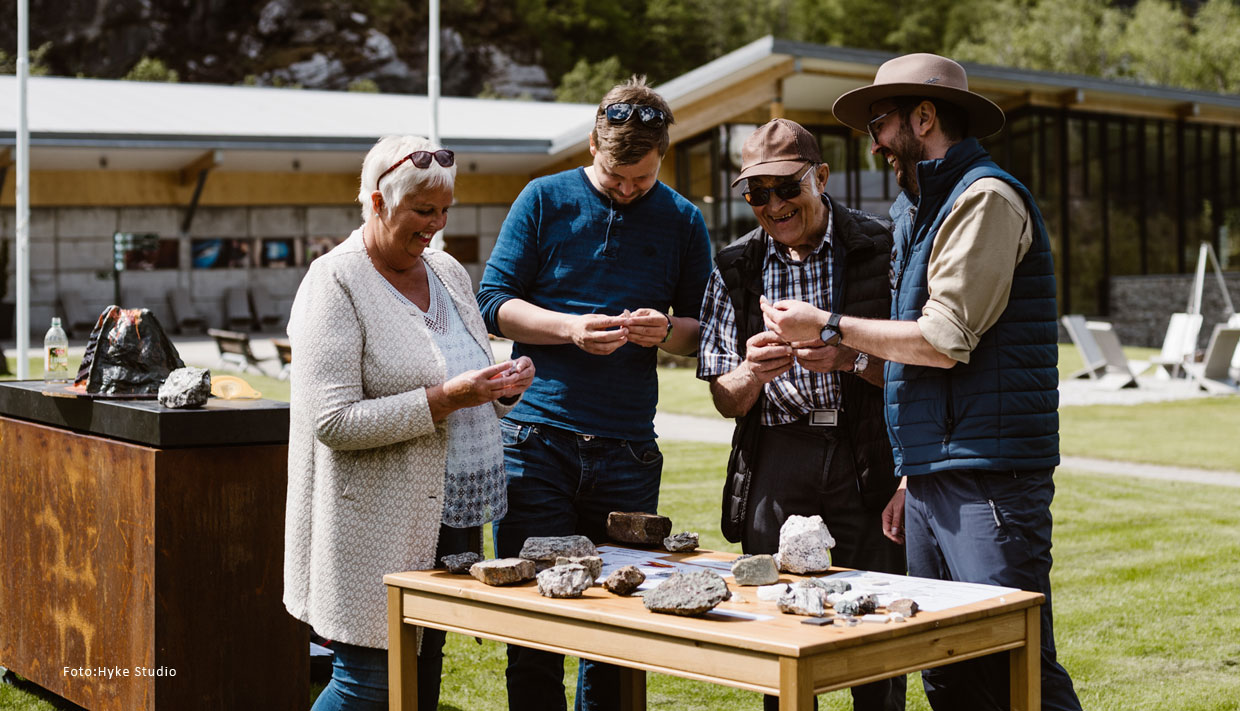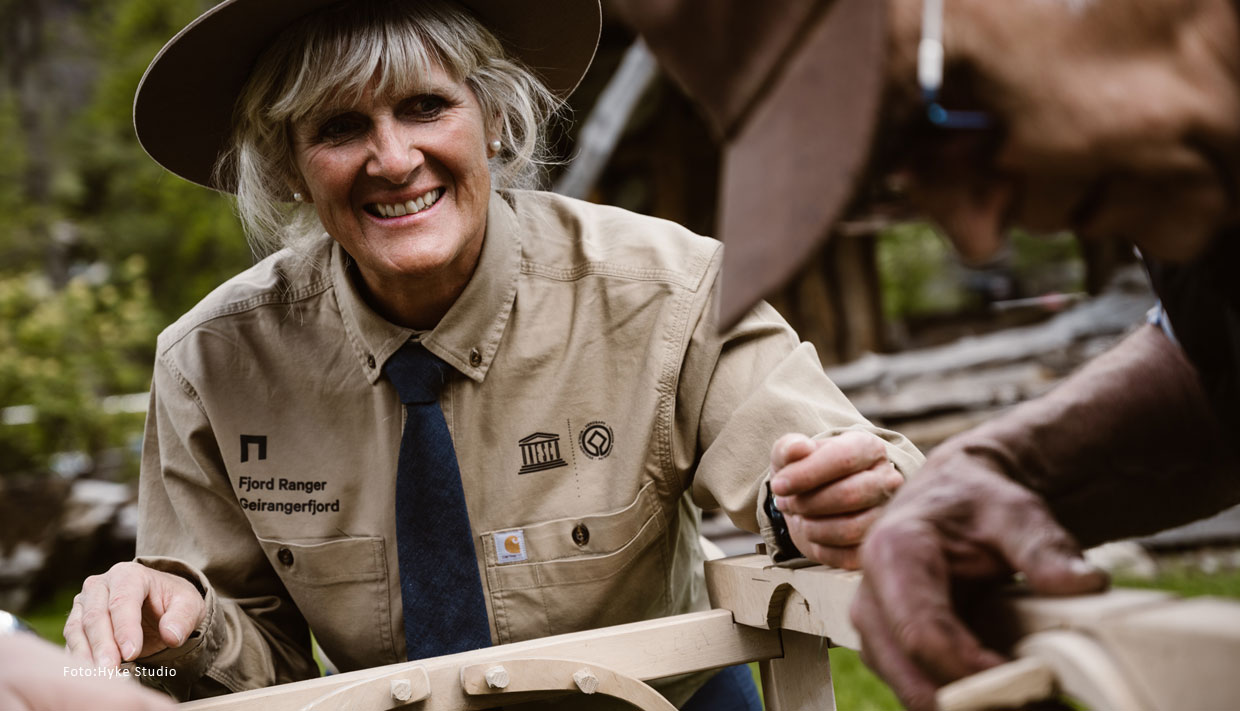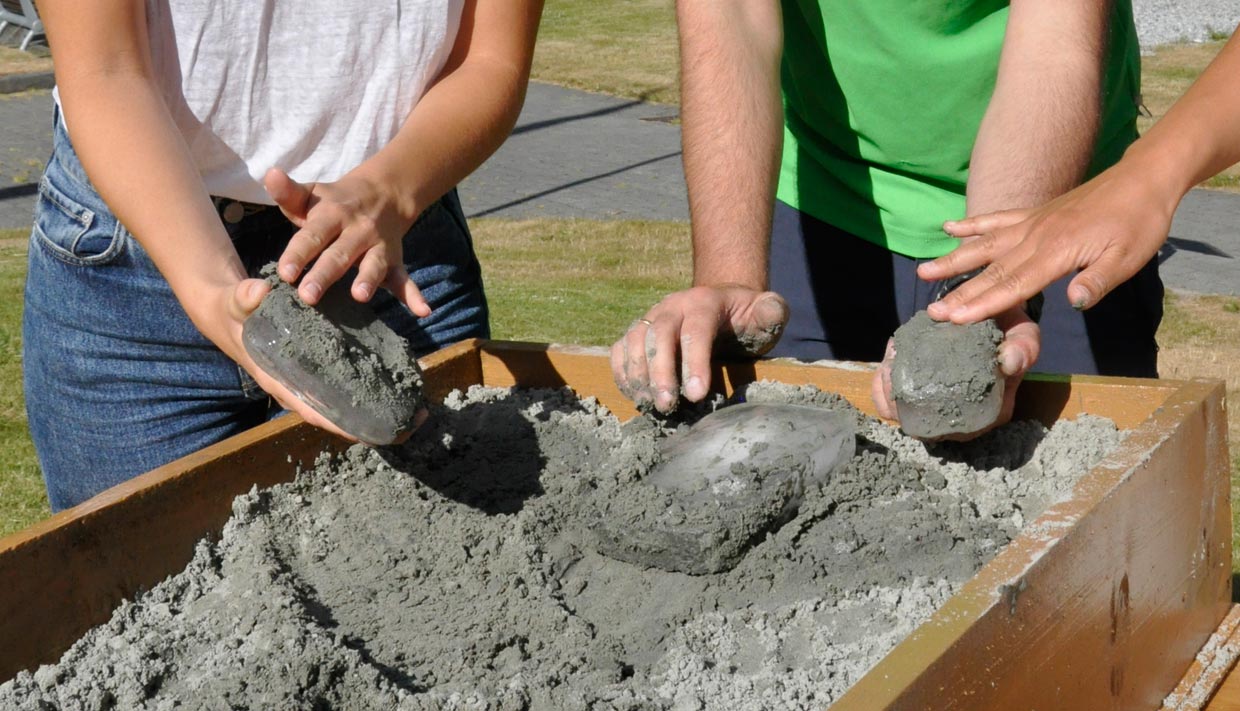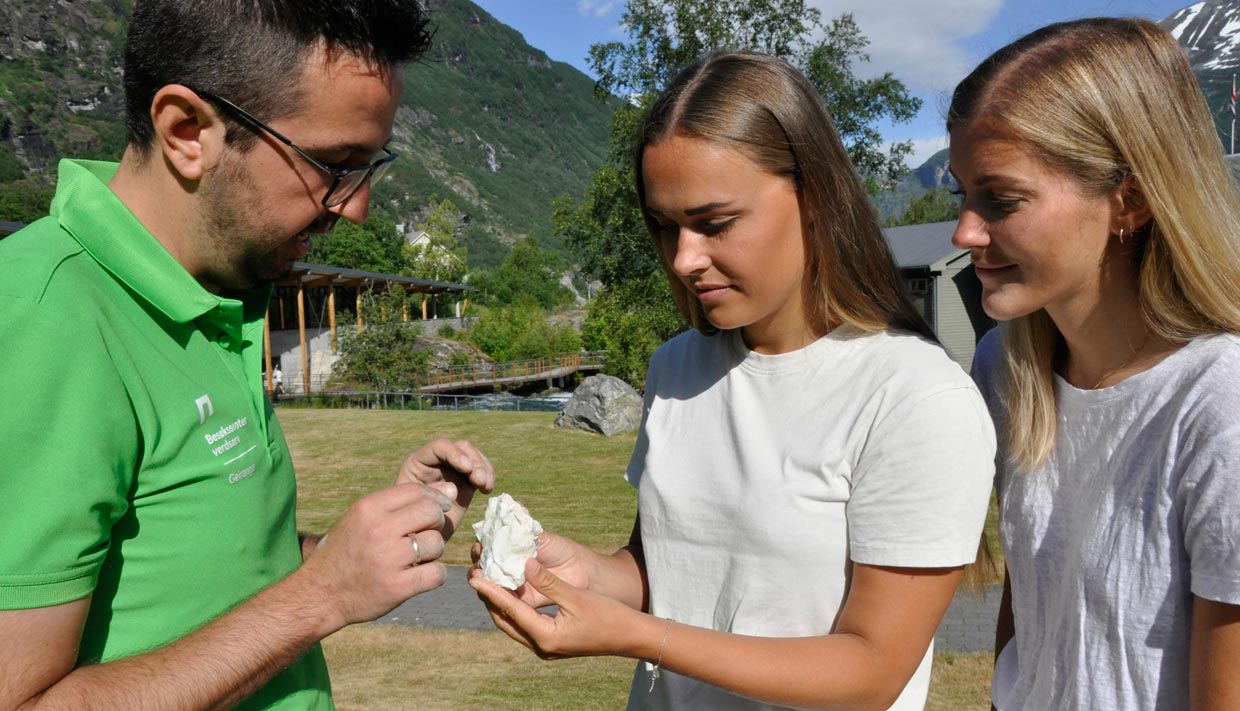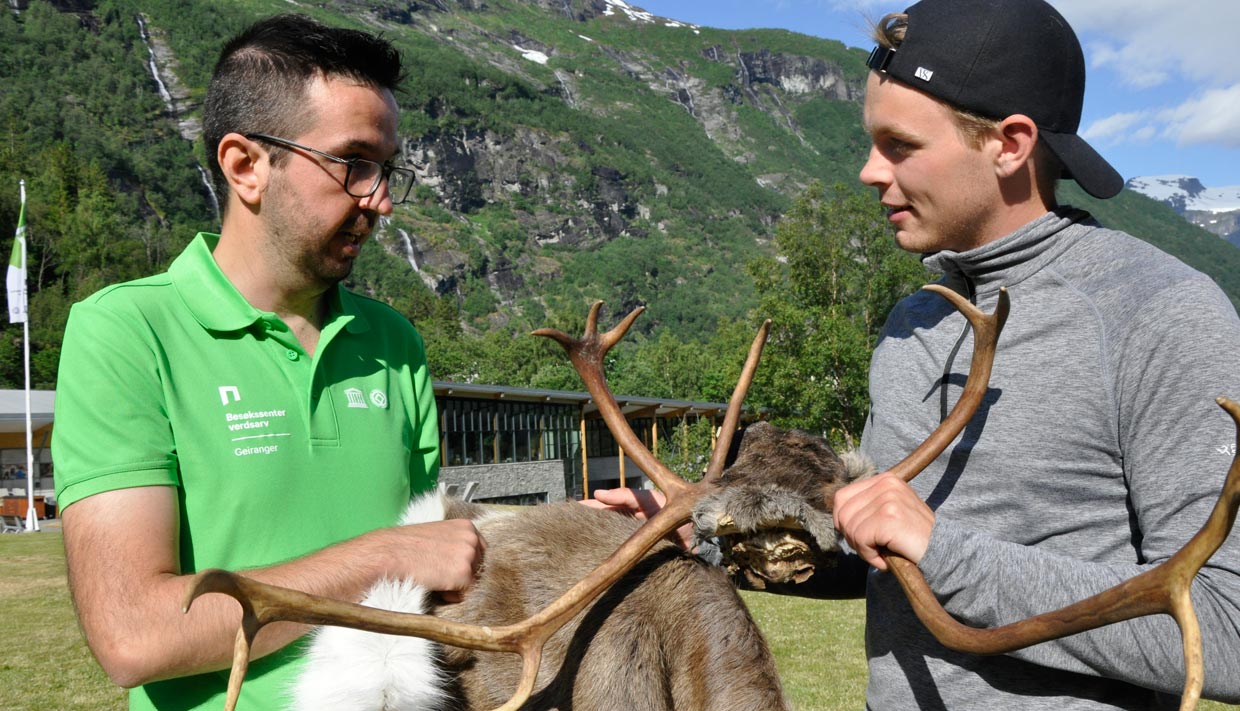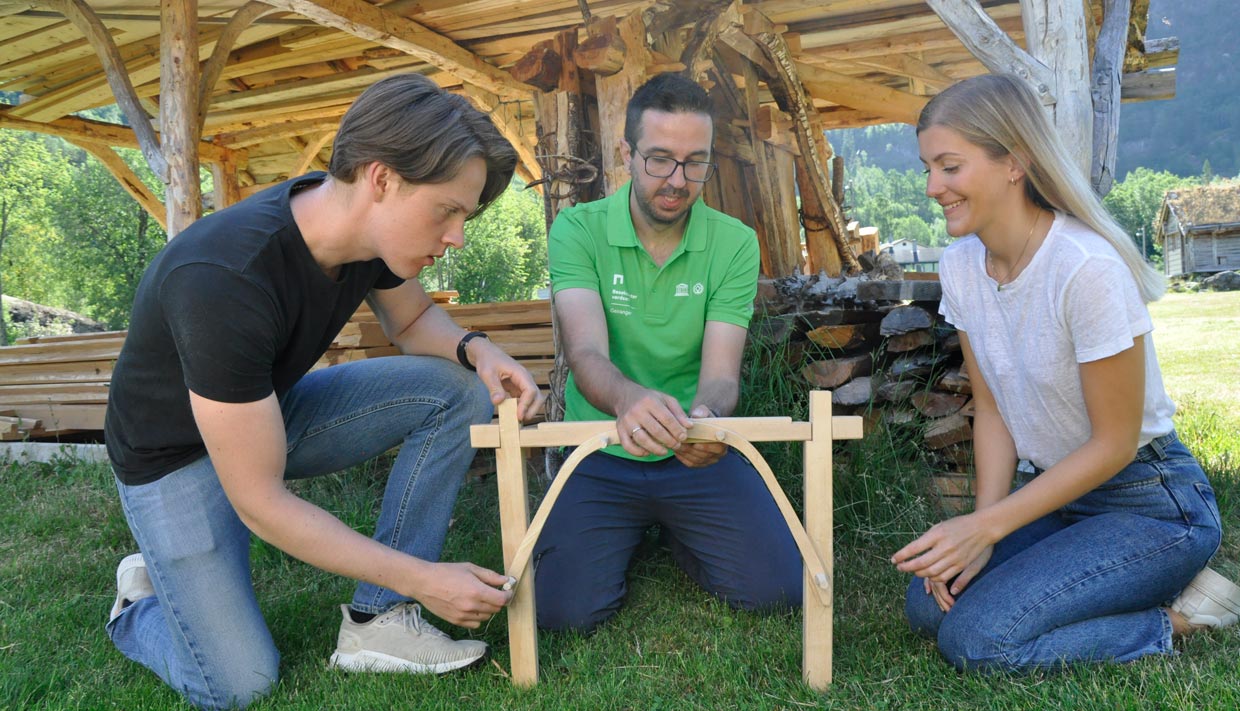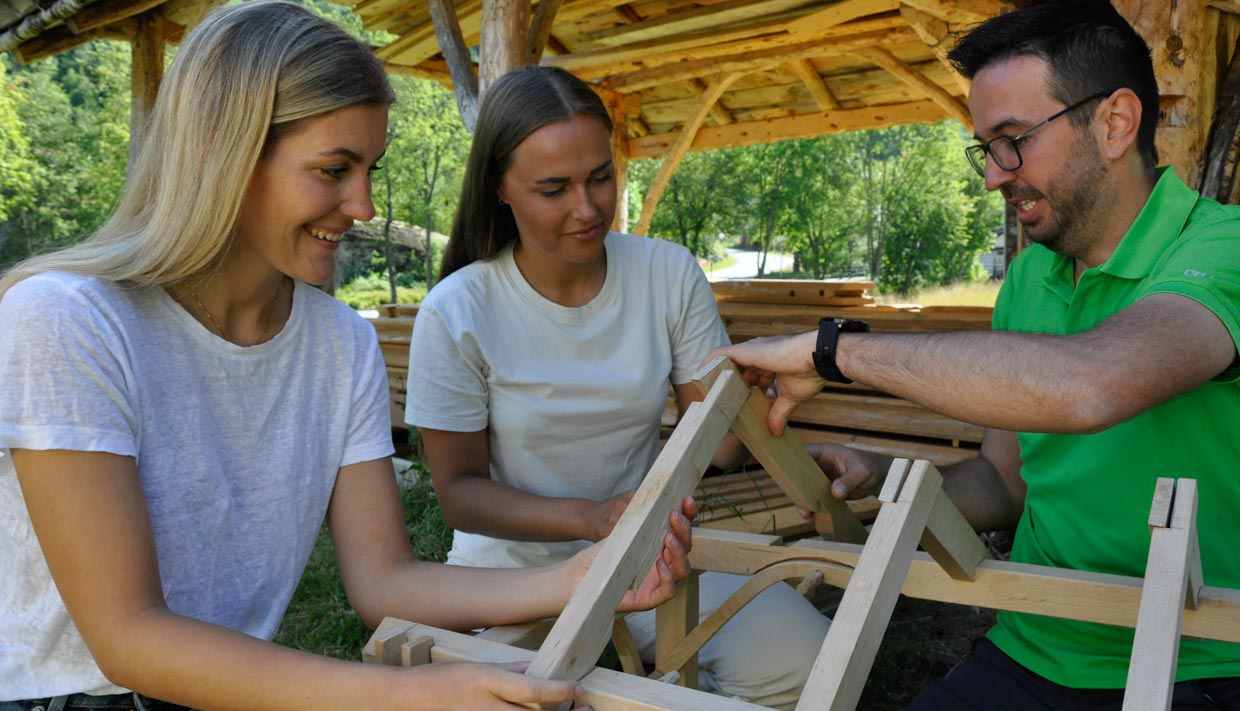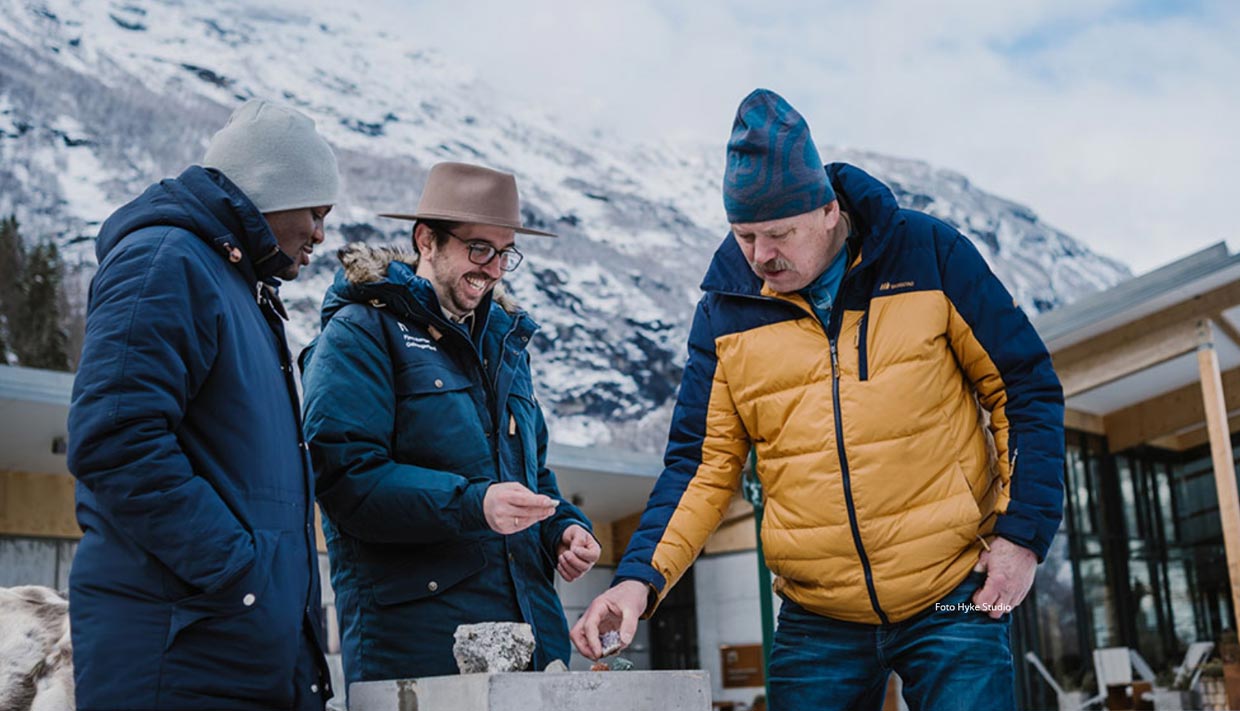 The Fjord Ranger basecamp programme is a tailor-made outdoor activity programme with teamwork, exploration and interactive learning where everyone can participate. Are you curious about the fjord landscape and the people who live here?
Join a Fjord Ranger on a journey in time. See how the glaciers and rivers have shaped the landscape. Learn more about the diversity of animals and plants in the World Heritage area, and about the fragile biological interaction. Through teamwork and simple activities, you take part in the construction of your own, small fjord farm building, and you get an insight into how humans have survived in this beautiful, but wild fjord landscape.
Practical information:
Departure/Time: 13:00 o'clock daily, the whole year
Language: English/Norwegian. With participants from different countries, the tour will be conducted in English
Age: 5+
Prices:
Adult 16+ NOK 350
Child (5-15) NOK 175
Pensioner/Student NOK 300
Family ticket NOK 600
Includes:
An activity programme led by a Fjord Ranger
A Fjord Ranger badge
Entrance at the World Heritage Visitor Centre / Norwegian Fjord Centre
A book about Gaute Gneiss (only for children)
Free Wi-Fi.
Duration/Period: 1hour outdoors activity (plus time at the exhibitions at the Visitor Center. Every day, the whole year.
Meeting place: World Heritage Visitor Center / Norsk Fjordsenter.
Attendance time: 15 minutes before the programme starts.
Necessary equipment: Bring\wear your own outdoor clothing.
Available facilities: Exhibitions, Cinema auditorium with a film, Toilets, Café, Shop, Outdoor area with playground, parking, toilet facilities
Difficulty: Easy for everyone.
Additional information:
- Online sales close 48 hours before.
- Number of participants: Minimum 4 participants, max 12 participants for every group/ranger.
- The activities take place outdoors of the Norsk Fjordsenter.
- When people from several countries participate, the programme will be conducted in English.
- The programme is primarily developed for adults and older children, but young children may also benefit from it when accompanied by adults.
- At group bookings, we have the possibility to adapt the programme better according to age and level. Booking from groups: We can adapt the program better according to the age and level.