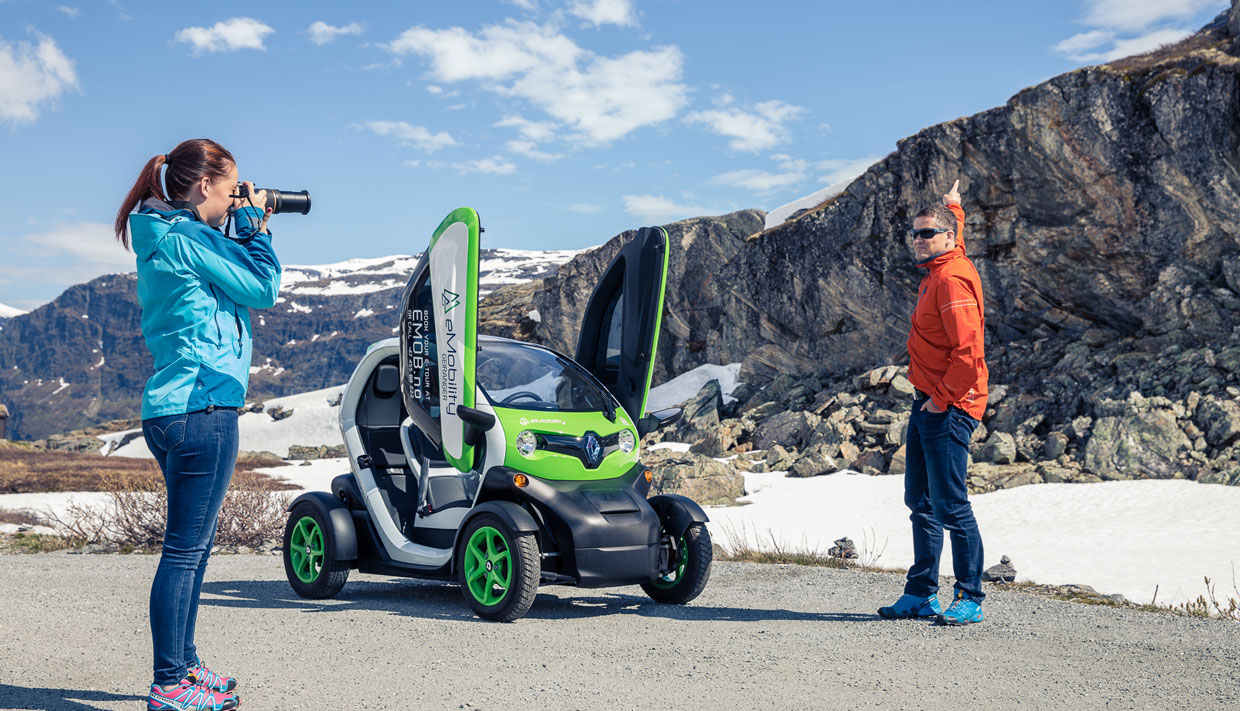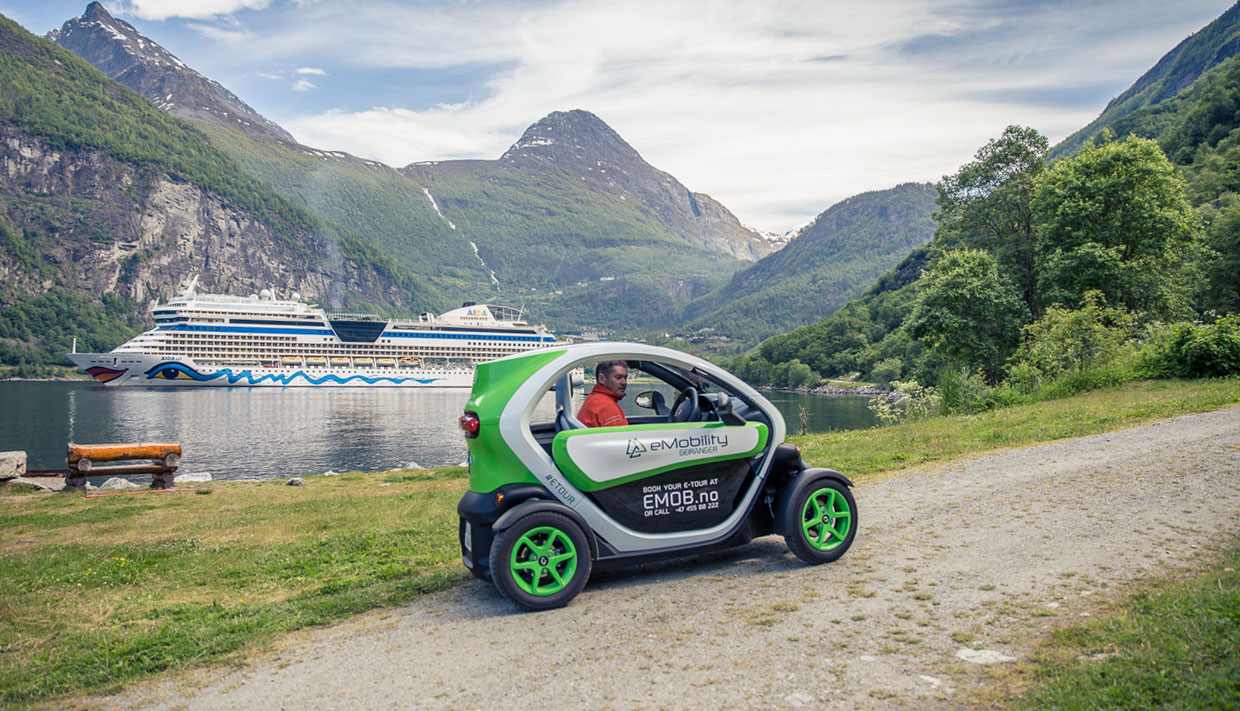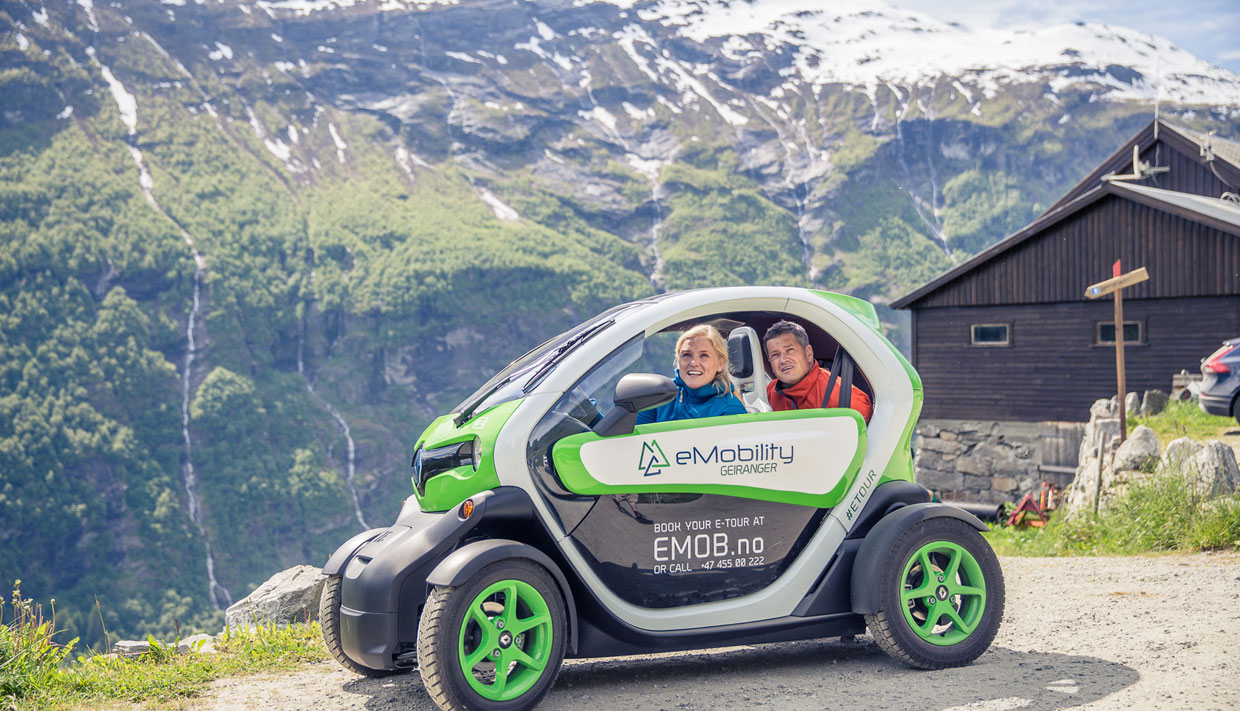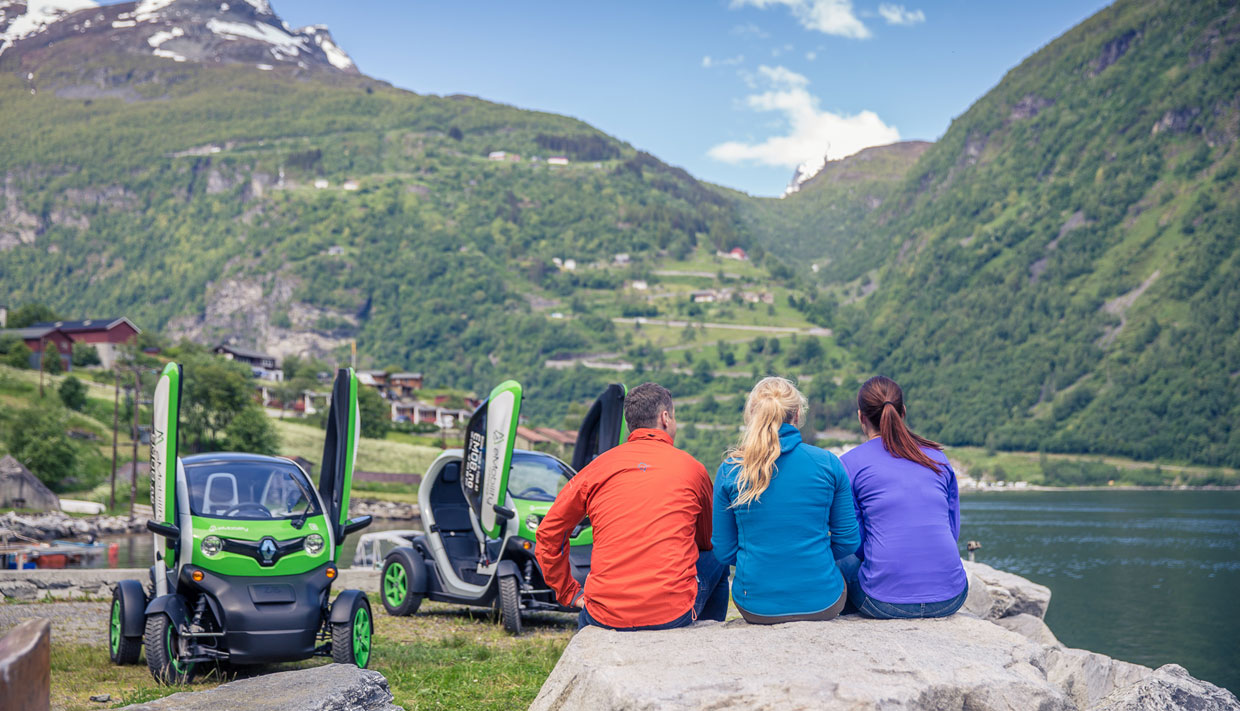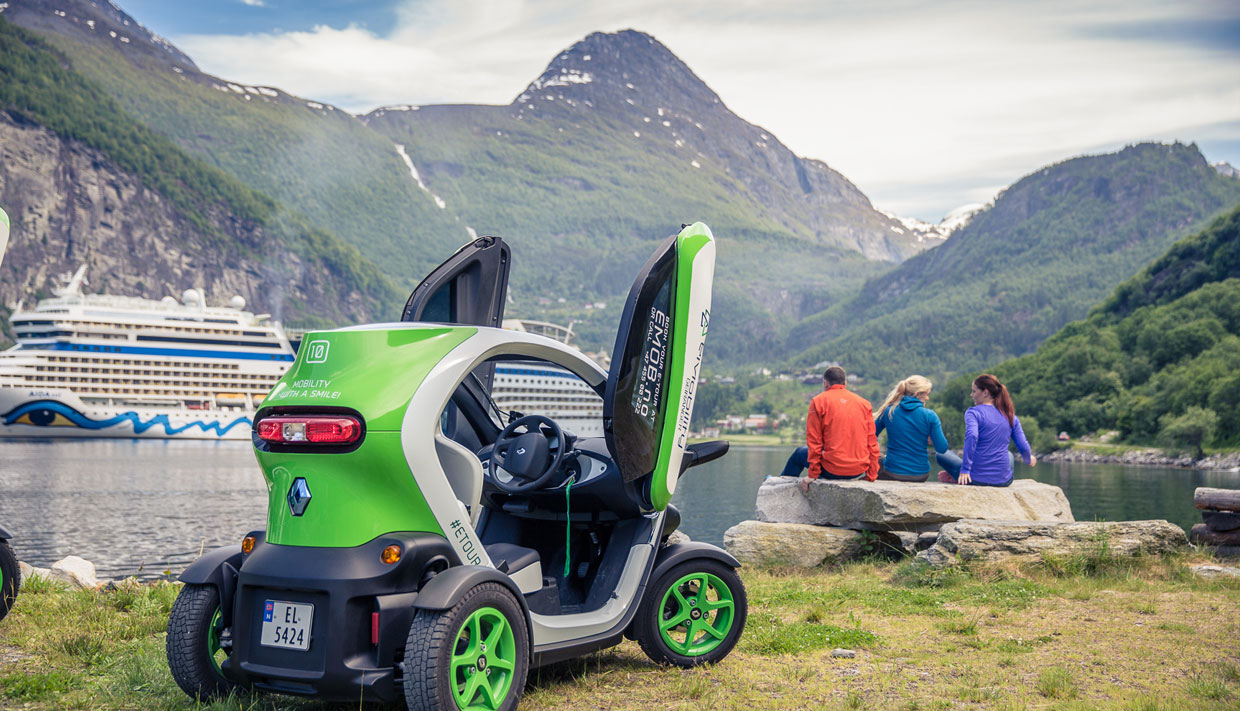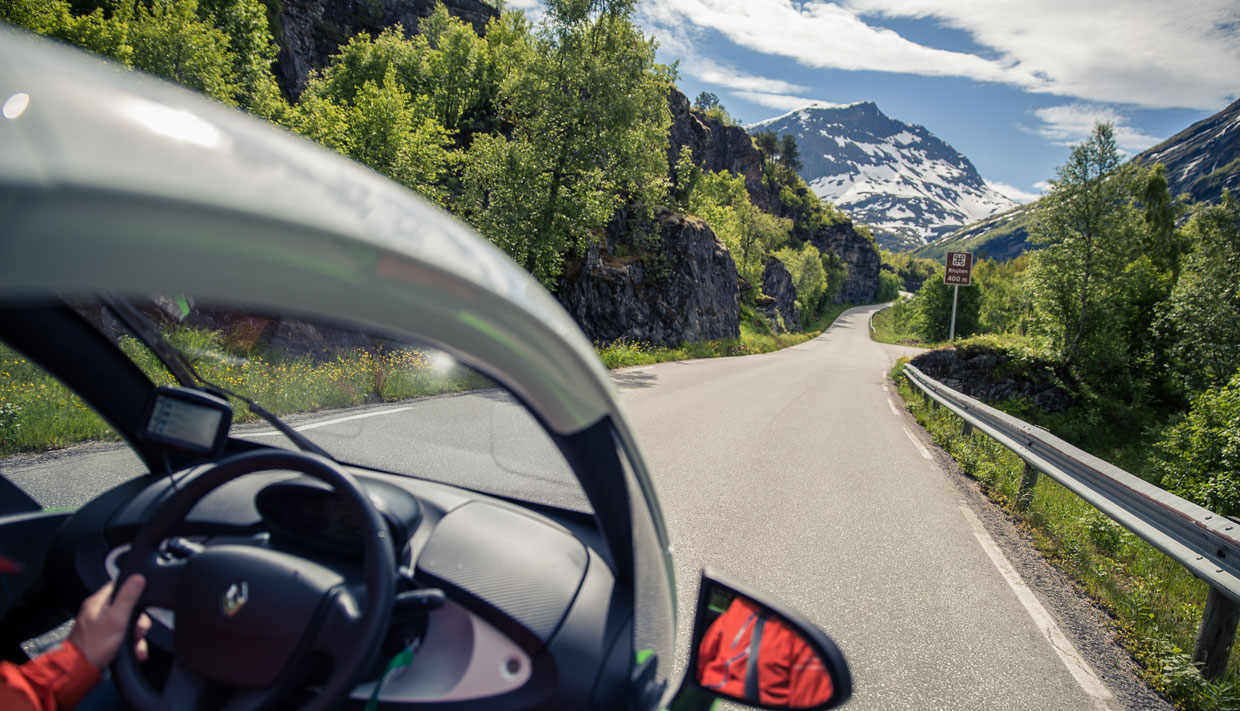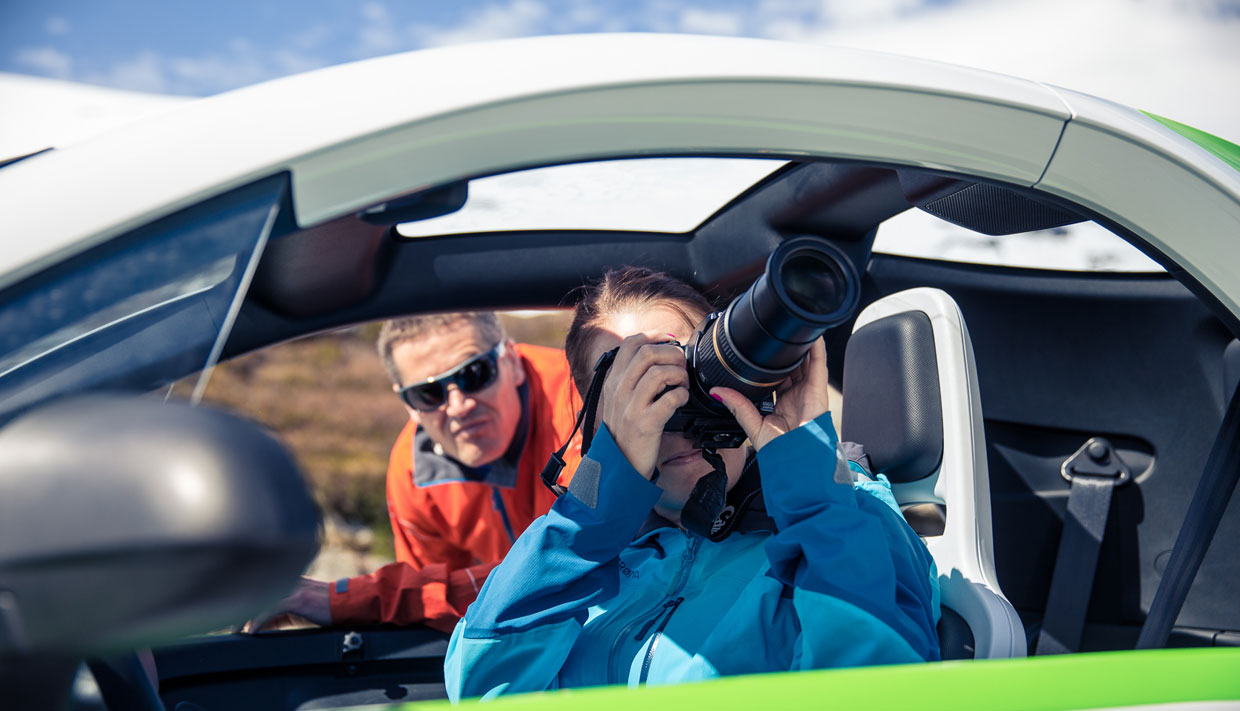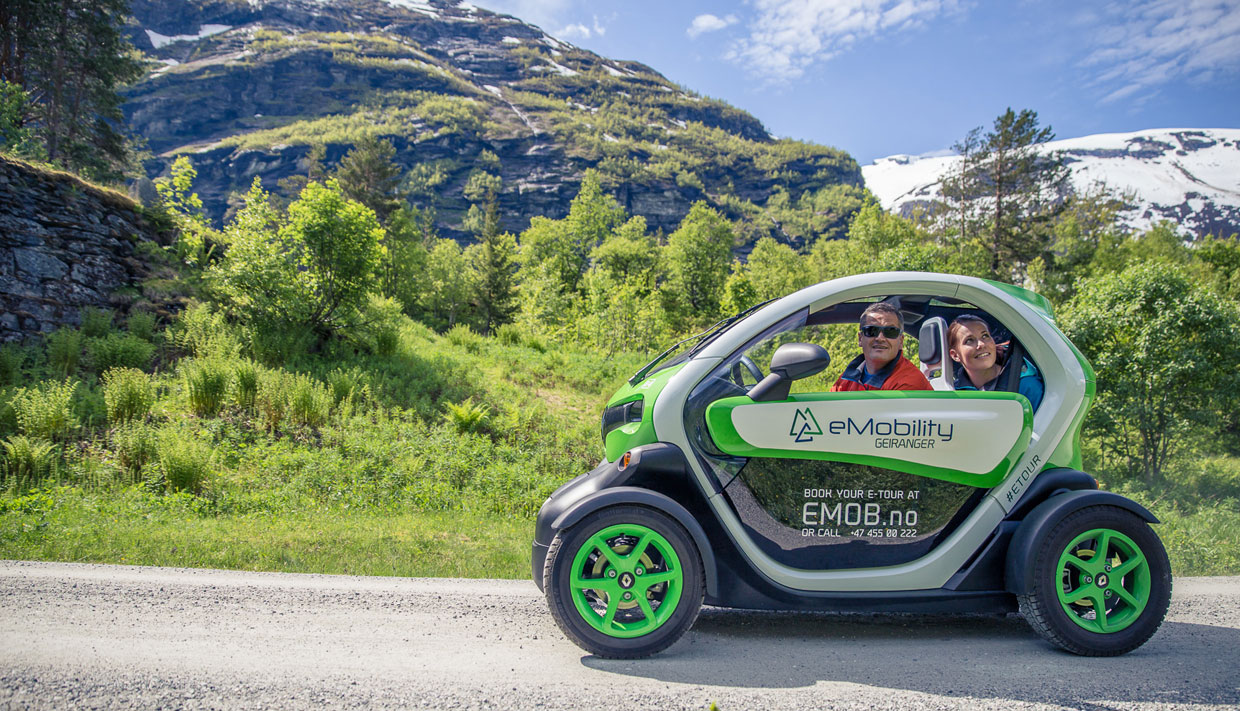 About the trip
This trip is the jewel in the crown, where you will be surrounded by sparkling running water, twinkling ice and clean mountain air. On the road to the magnificent goal of Dalsnibba, 1500 metres above sea level, you can "prepare yourself" for a stay at the altitude of Flydalsjuvet Canyon.
You will drive through cultivated land towards the high mountains, past giant's kettles and old storage cabins. Treat yourself to rest at Djupvasshytta Hotel, enjoy the peace over Djupvatnet Lake and the view of the glacier, Blåfjellsbreen. You are then ready for the last path up to the largest attraction, Dalsnibba, the roof and skylight of Geiranger. Enjoy the Geiranger Skywalk!
You have three hours at your disposal for this wonderful trip. Smart, economical driving leaving you with sufficient time and battery power may enable you to take the trip up the Ørnevegen road before delivering back the car. Before setting off on your trip, we will give you some tips and advice on how you can be a smart and responsible driver.
Please note: The toll road up to Dalsnibba is not included in the price, but you decide for yourself whether you want to pay the toll and drive all the way to the top. You do this at the toll station in the first part of Nibbevegen. When the toll station is manned, you can also get help at the ticket office.
The tour can also be booked as a VIP tour with a personal guide (on request).
Additional information
The car driver should have a driver's license for a passenger car - remember to bring it when renting a car. The age of the car driver should be 18-99 years, but the passenger may be younger as long a he or she weighs more than 15 kilos.
Duration 3hr
Price - E-car (max. 2 pers): NOK 1980
Starting time - Every hour during the season. Meet-up half an hour before your scheduled trip for key delivery, instruction and more
Departure - Geiranger