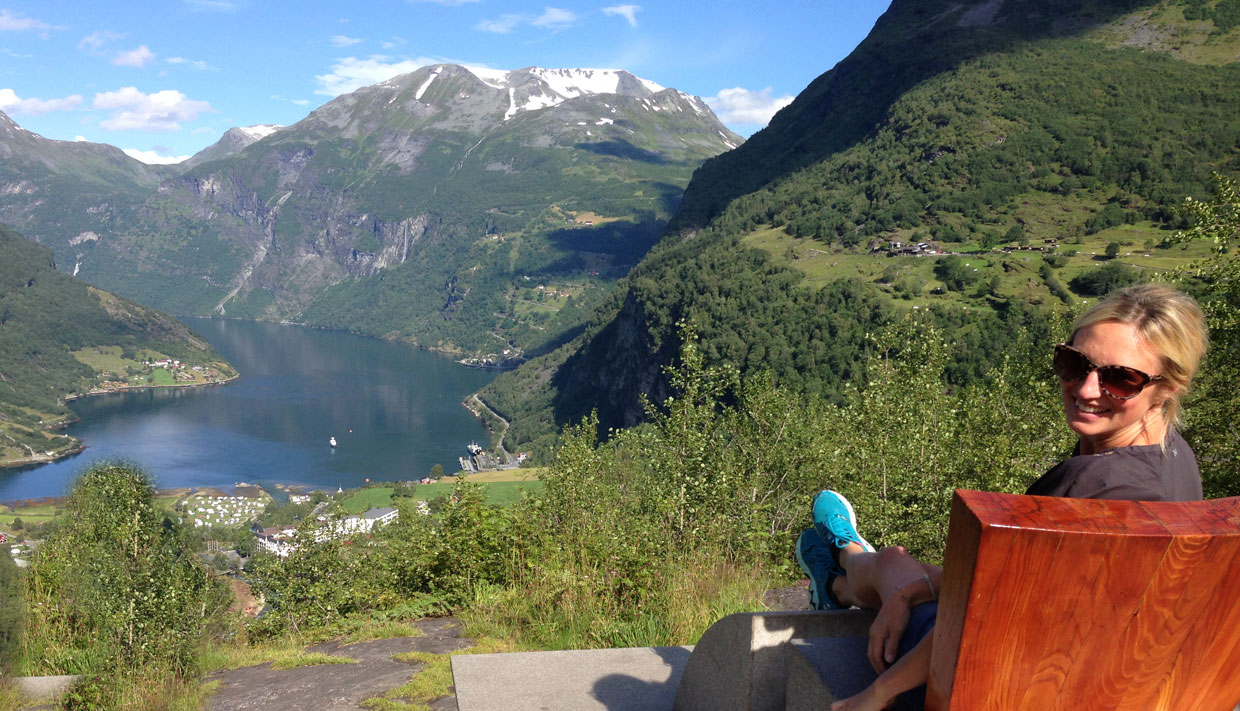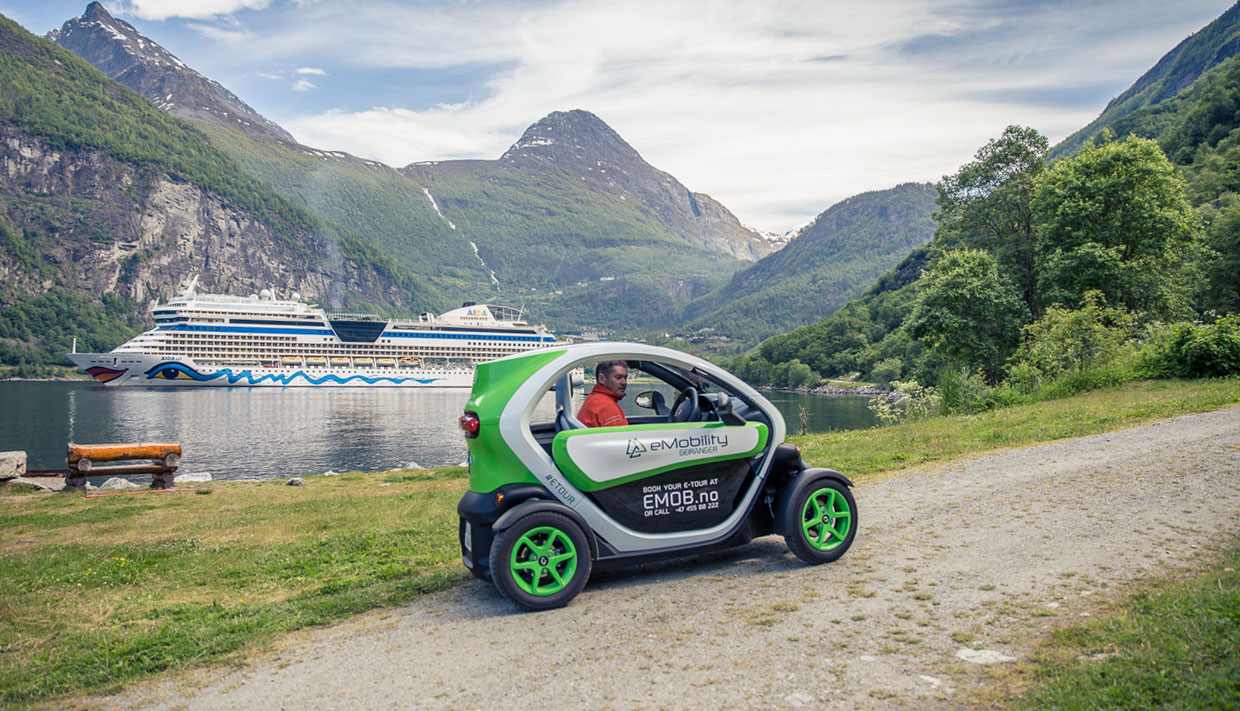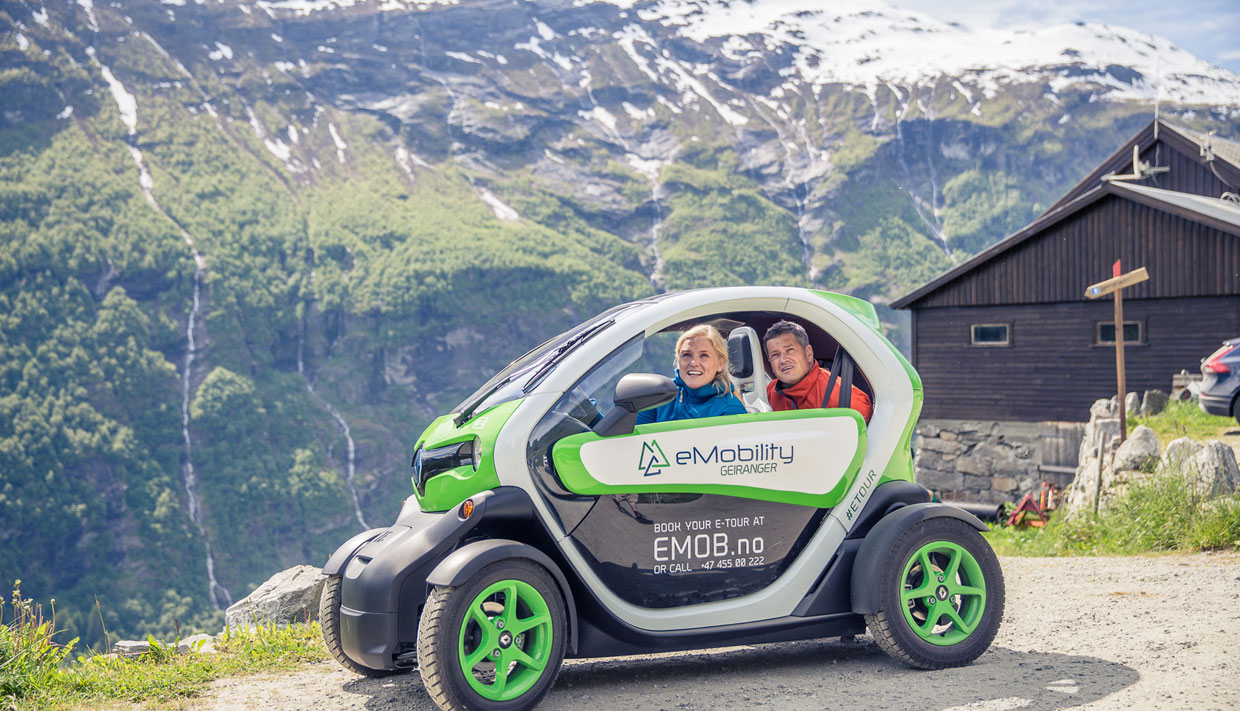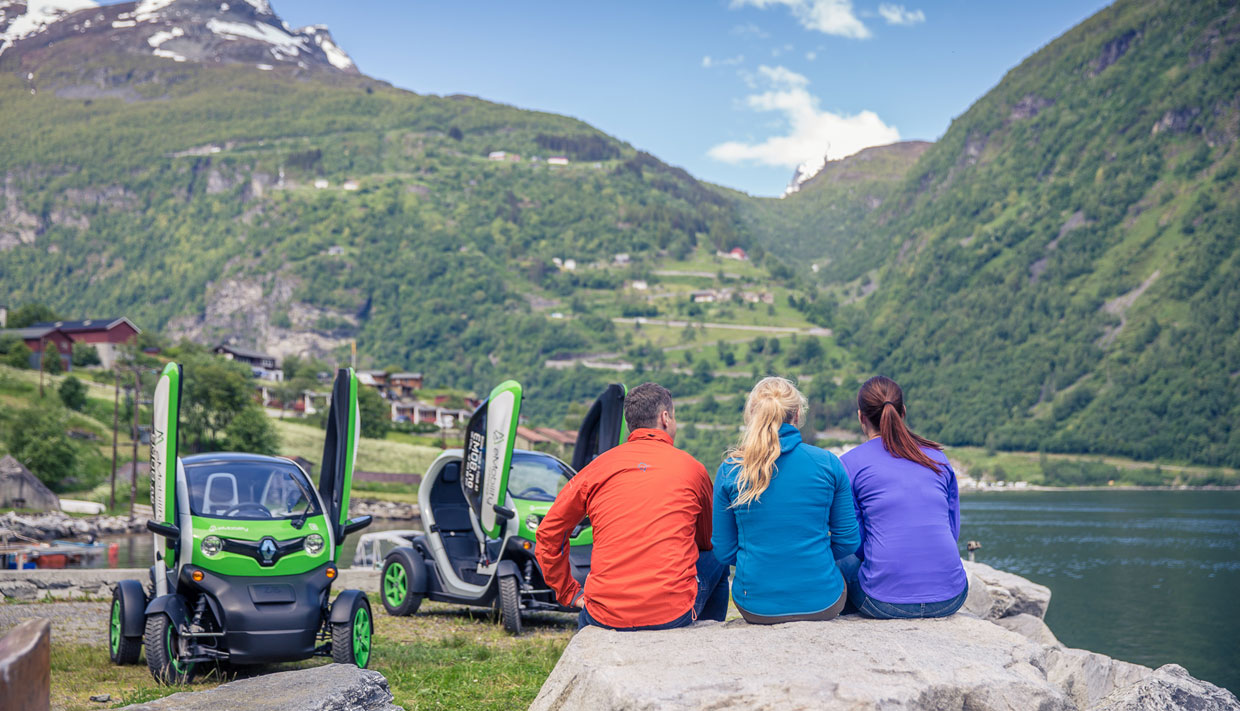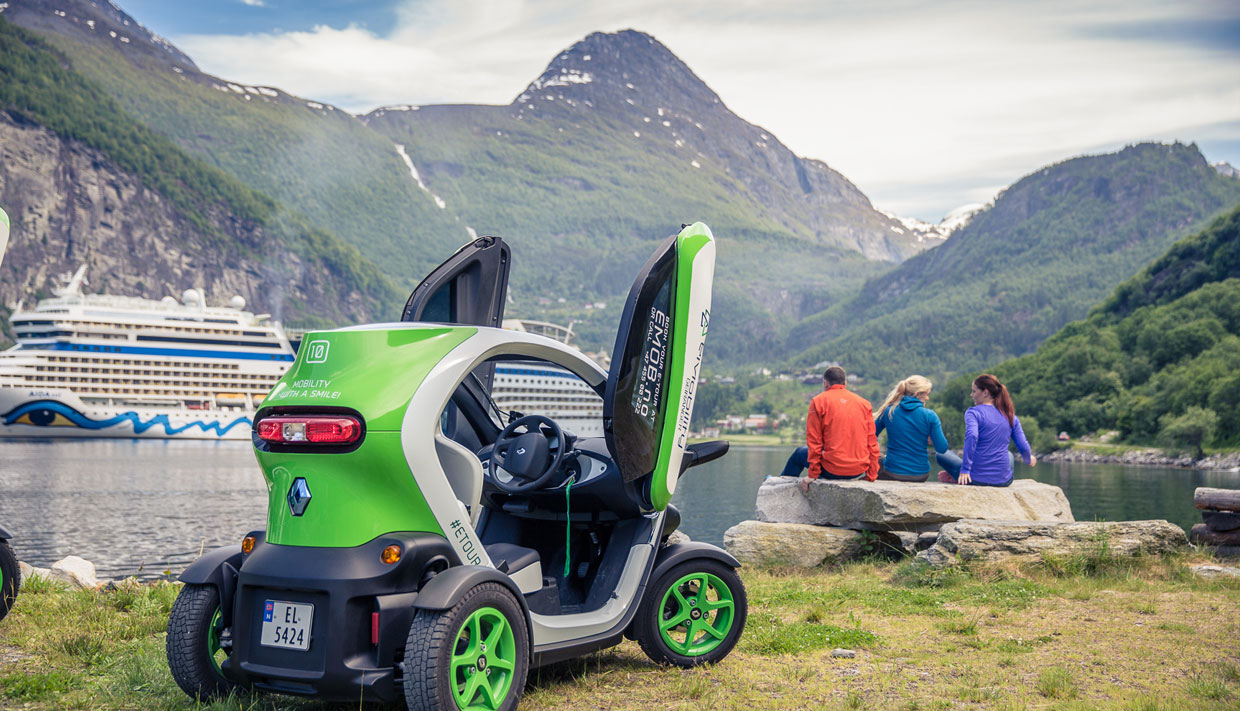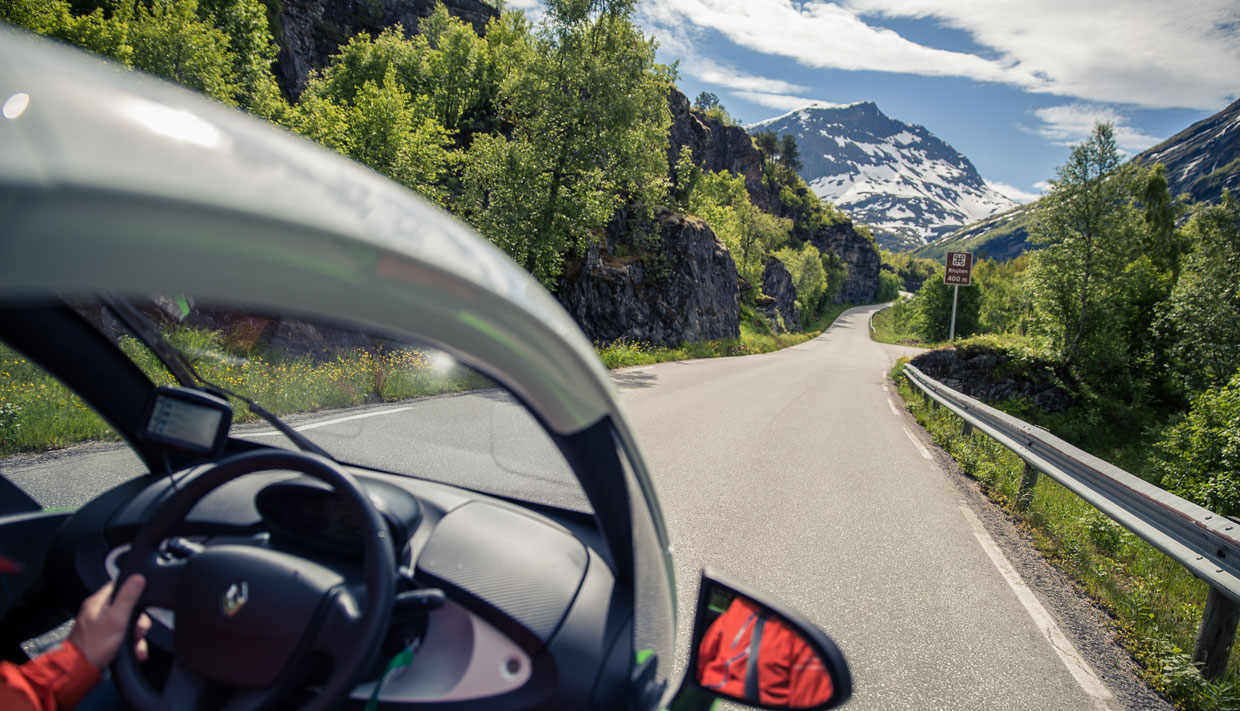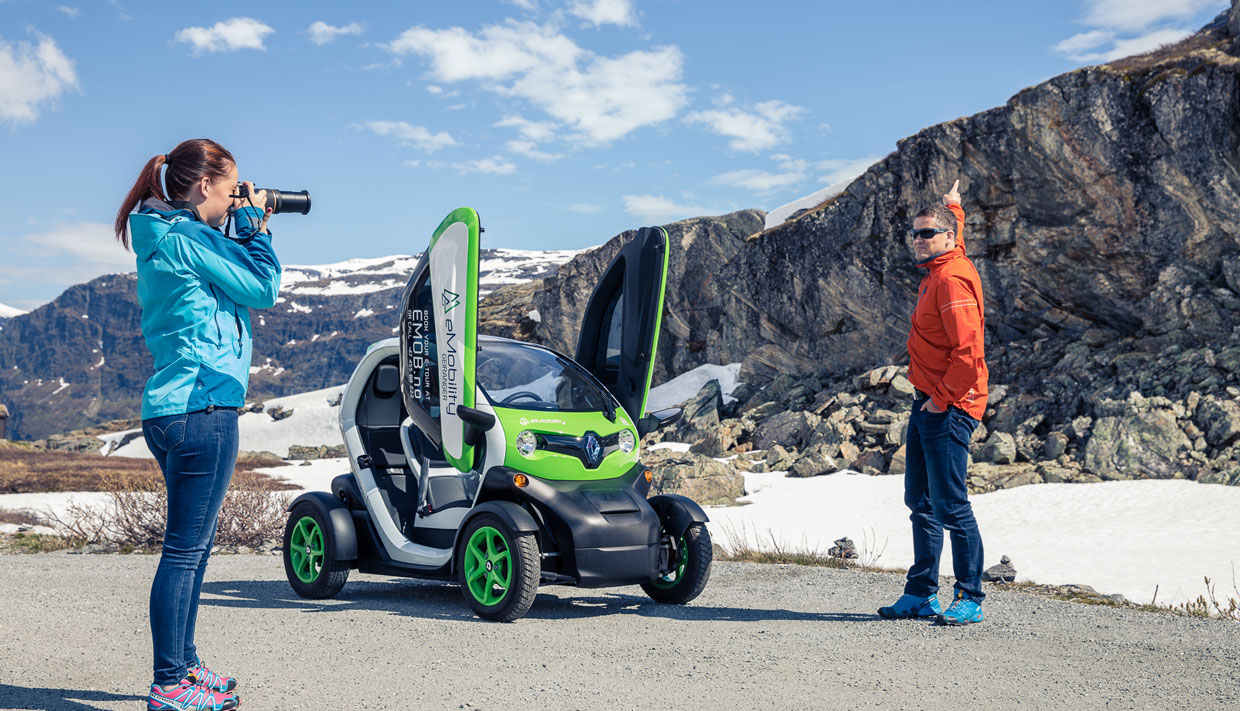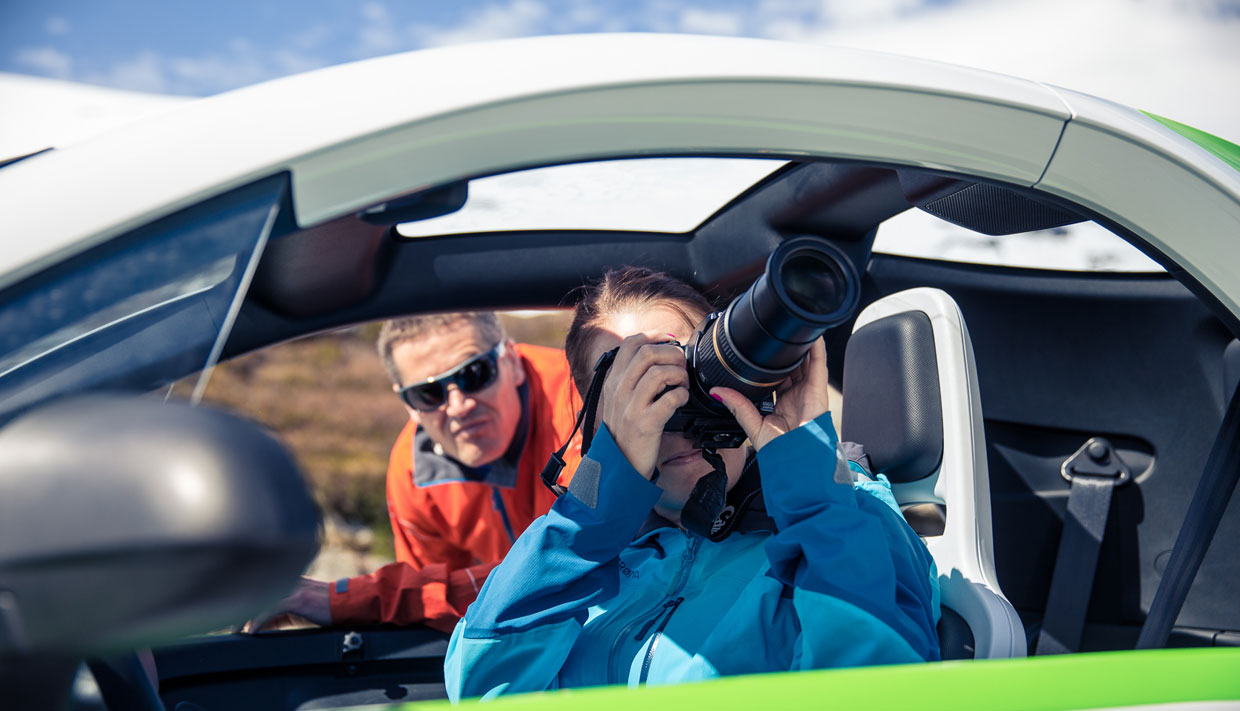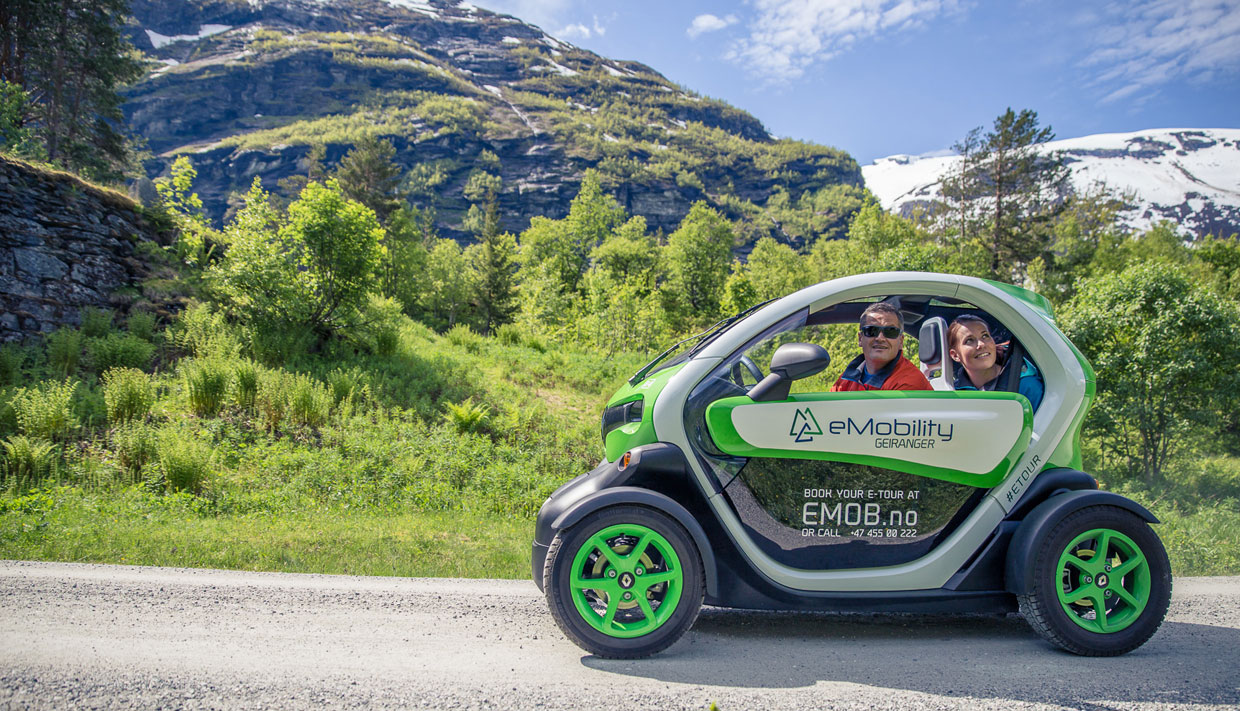 About the trip
There are three main stops on this panoramic trip. First, you head up towards the mountain in the east to Flydalsjuvet, where you can sit on a throne and enjoy the view towards the fjord - and towards dizzying depths. Furthermore, the journey goes up the green slopes towards the mountain farm Vesterås, where you will get a magnificent view of the fjord and mountains. Do you fancy a cup of coffee, a waffle or lunch while you are at Vesterås? If you are a visitor in the restaurant, you may park the car for free - otherwise, the parking fee is NOK 100. Maybe you have time to look around the traditional farm? Even a short walk in the area will give you a lasting impression.
Additional information
The car driver should have a driver's license for a passenger car - remember to bring it when renting a car. The age of the car driver should be 18-99 years, but the passenger may be younger as long a he or she weighs more than 15 kilos.
Duration 1hr
Price - E-car (max. 2 pers): NOK 895
Starting time - Every hour during the season. Meet-up half an hour before your scheduled trip for key delivery, instruction and more
Departure - Geiranger