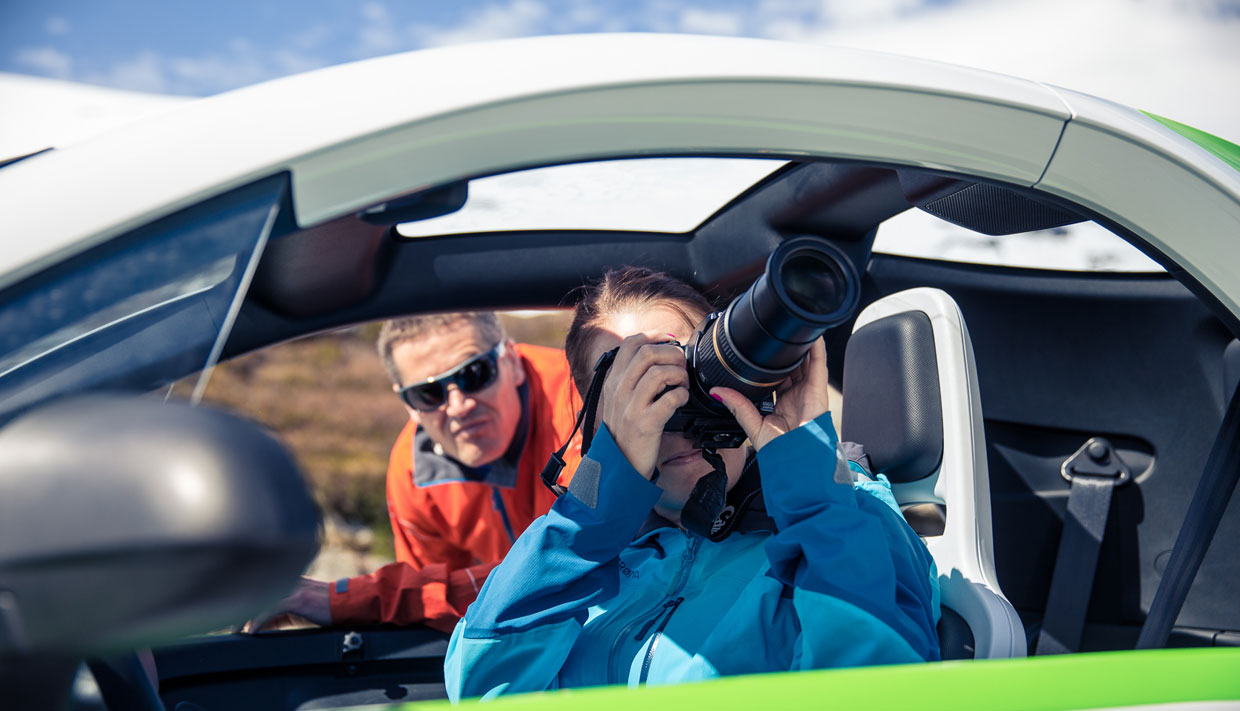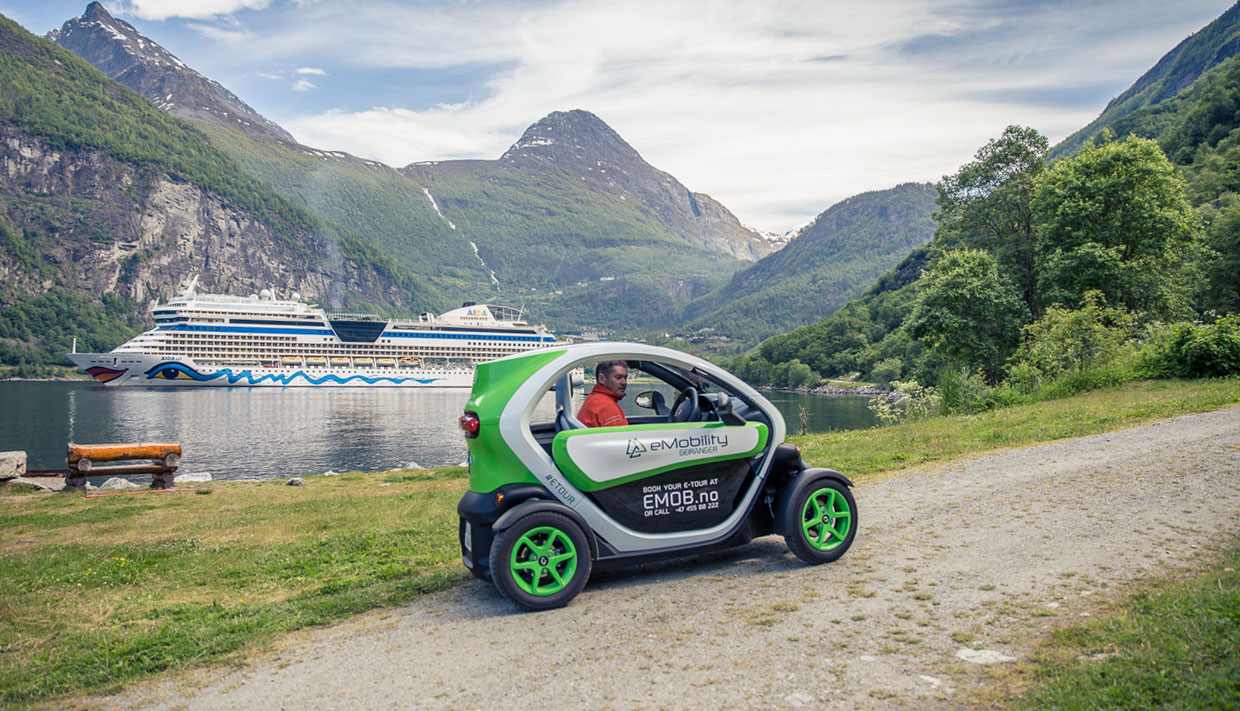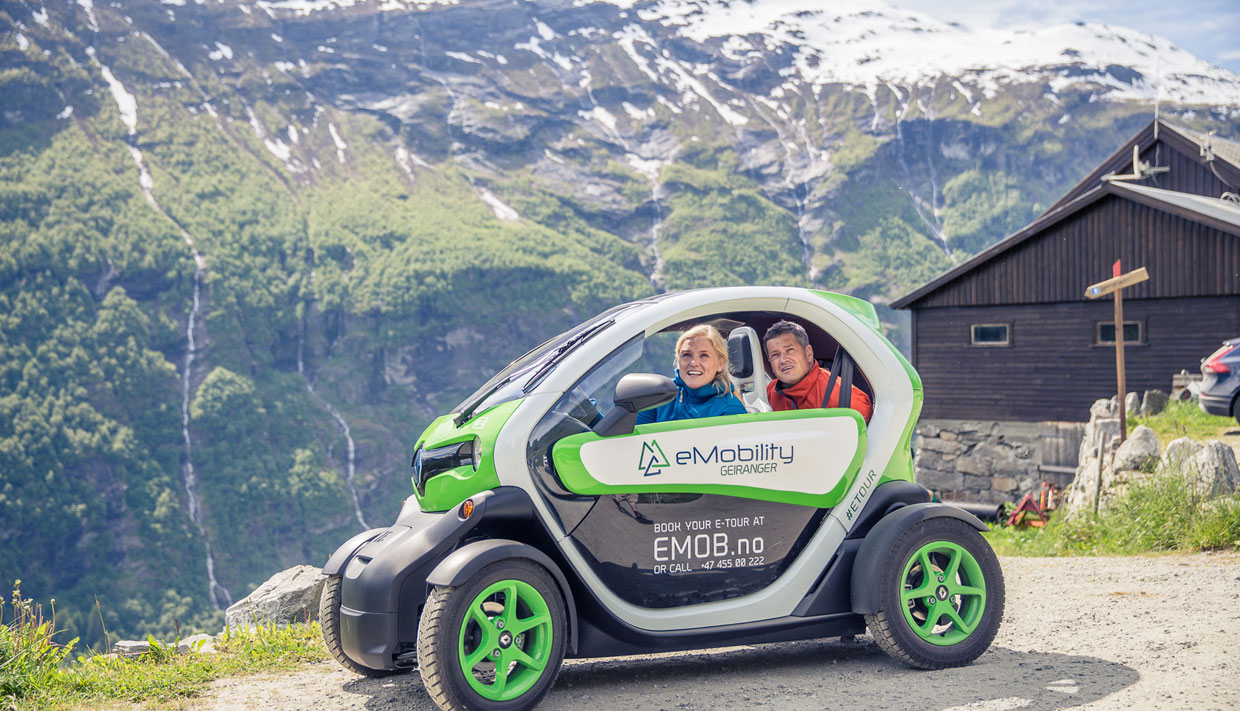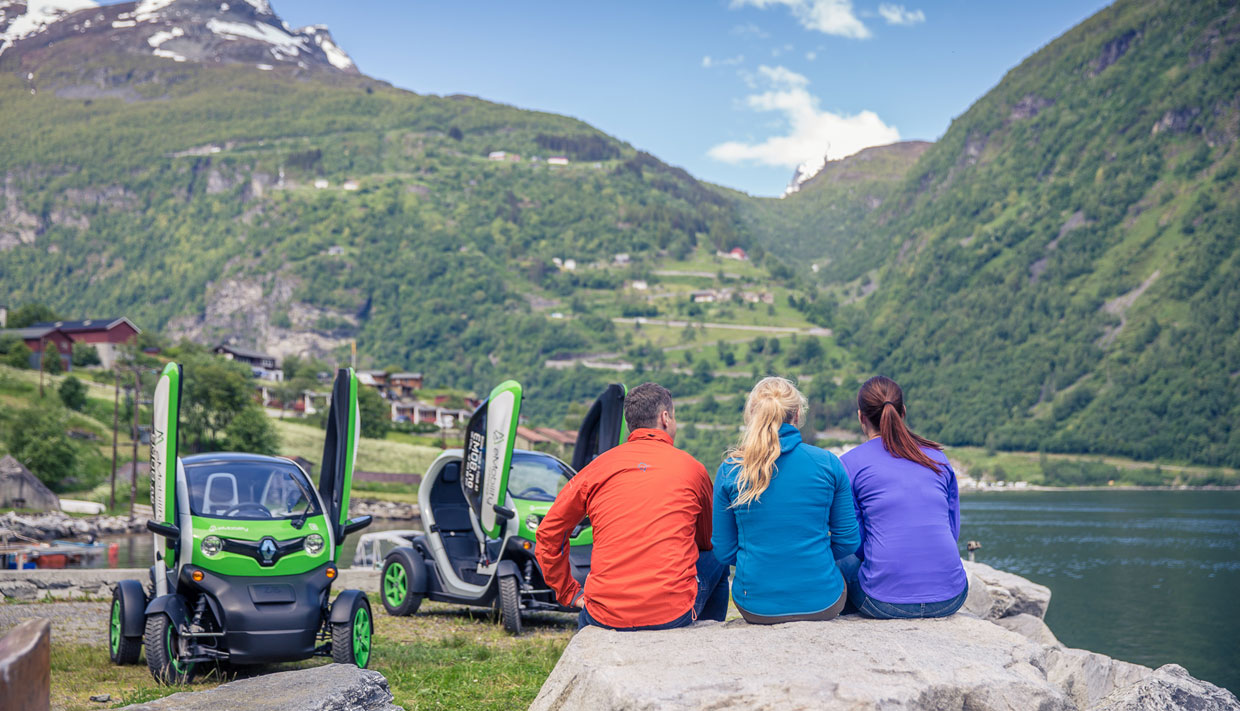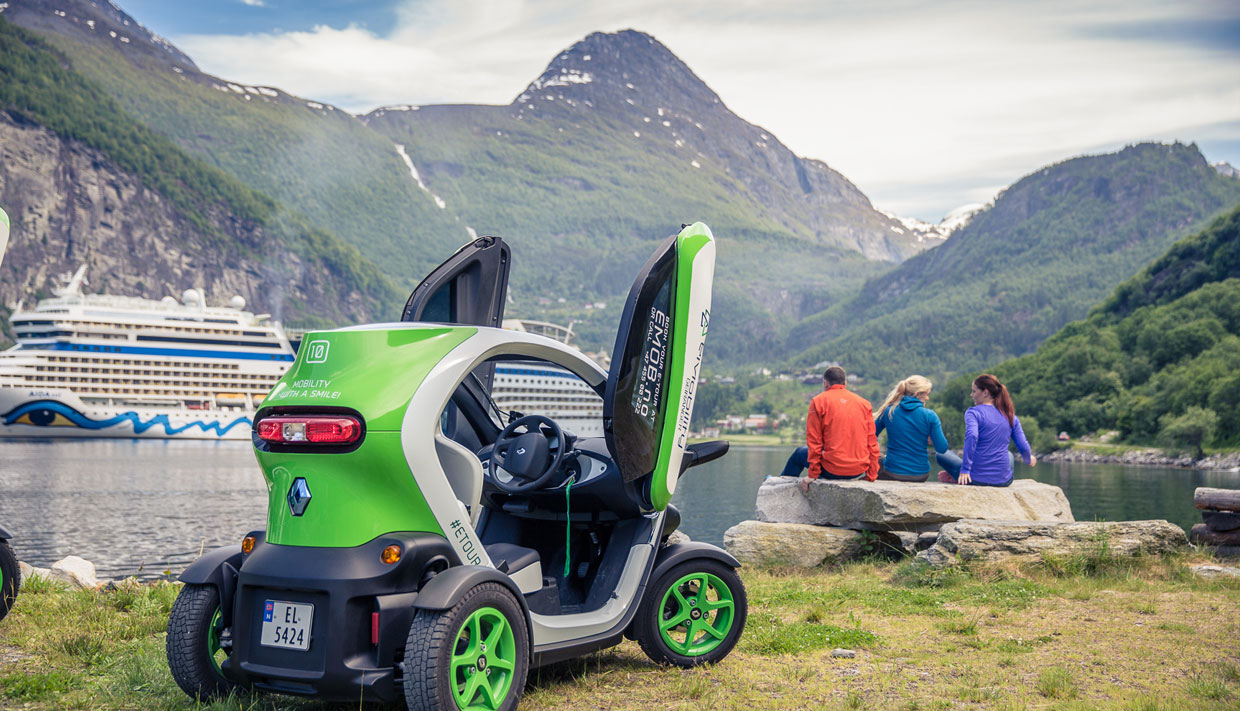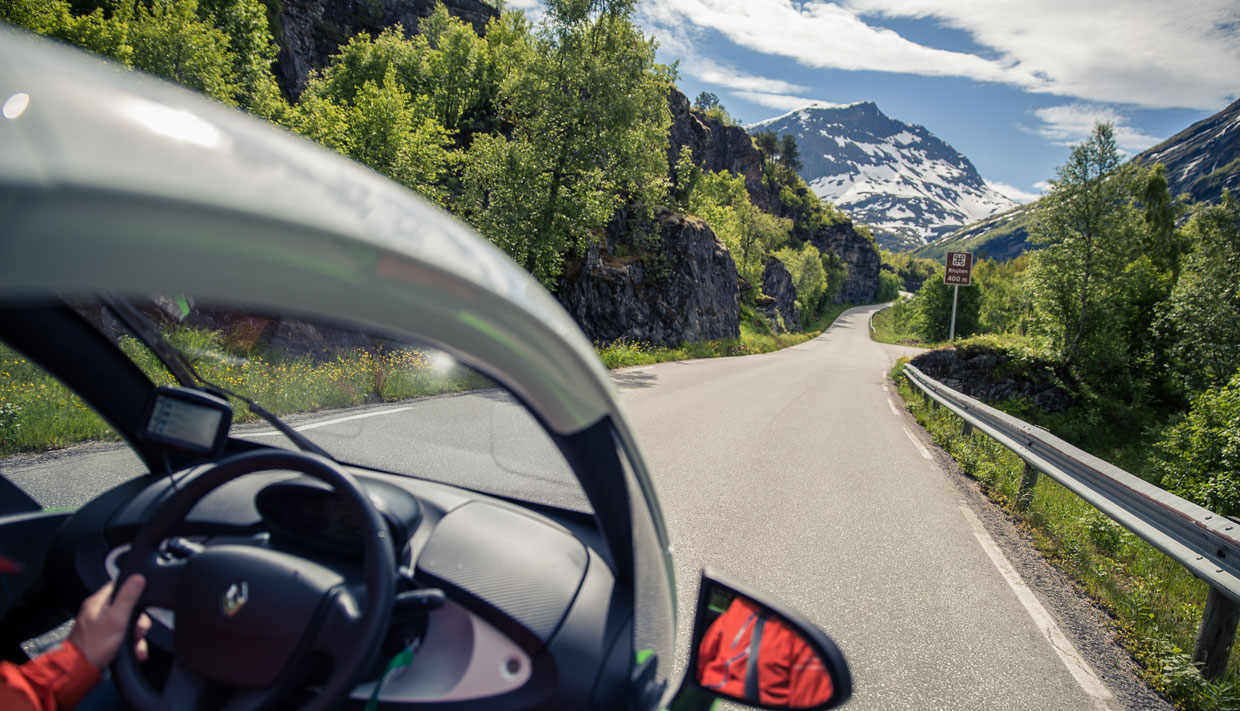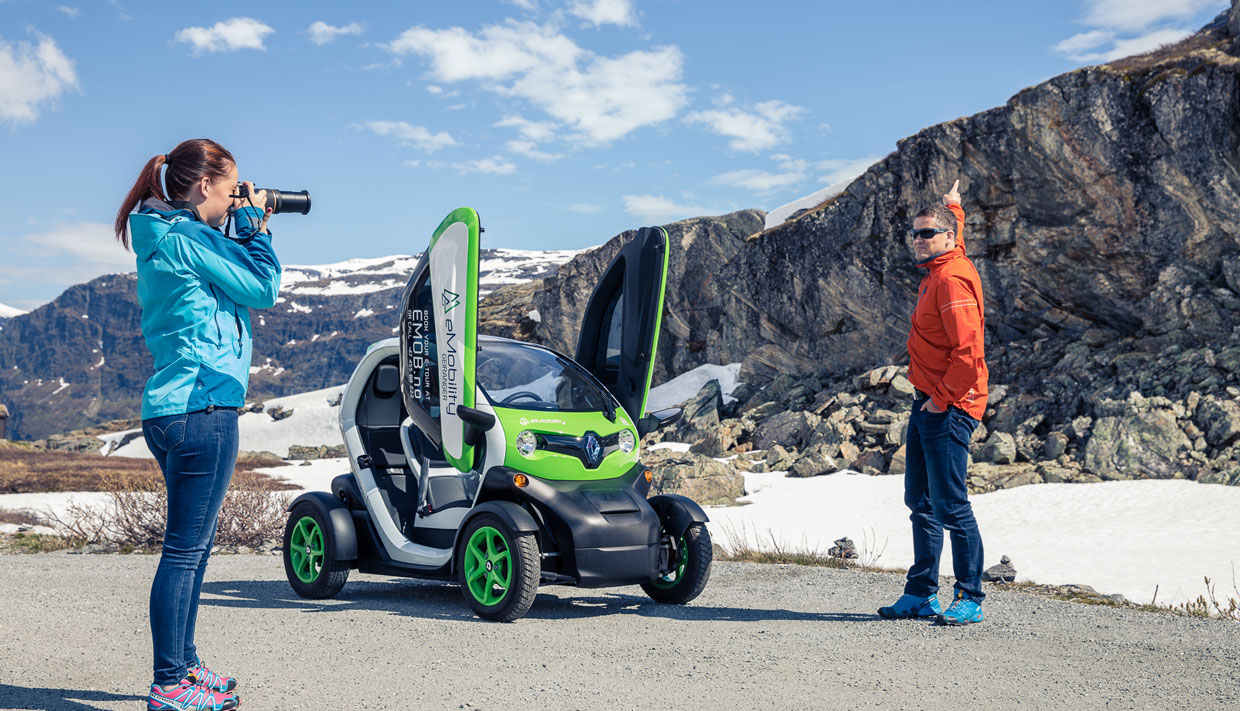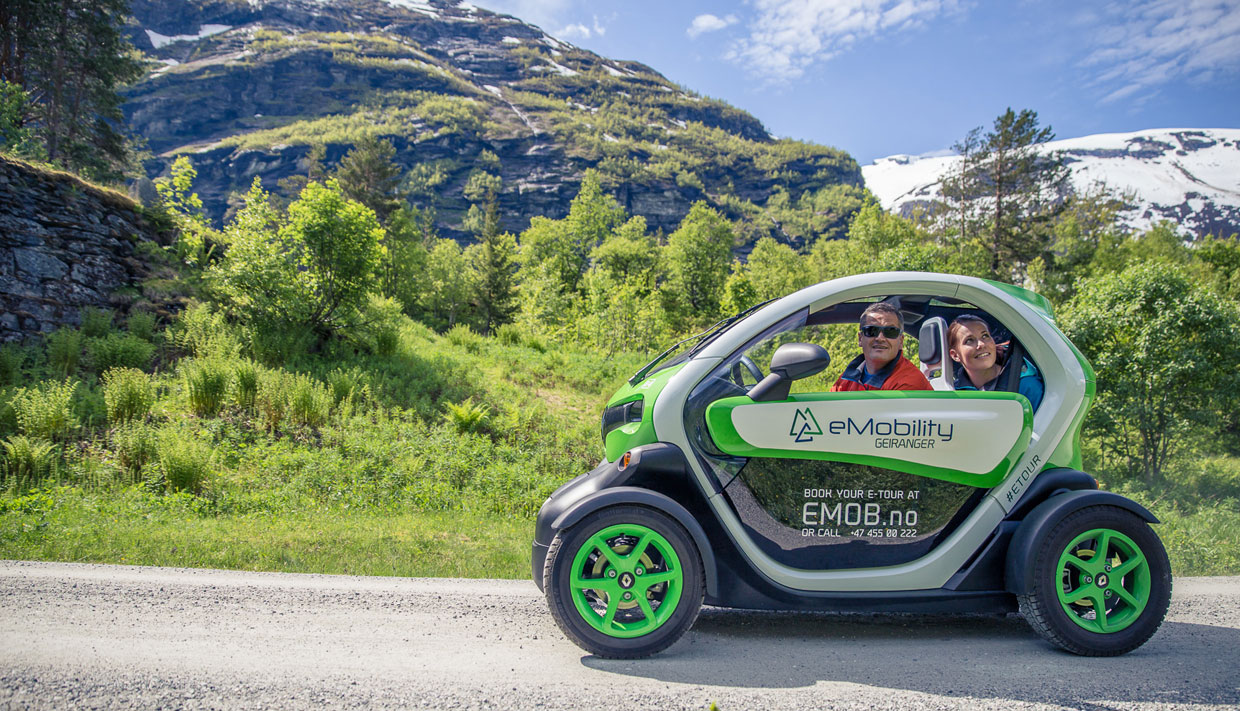 About the trip
Even if the trip's highlight is the magnificent viewpoint of Ørnesvingen (the Eagle's Bend), getting there is also a major experience. You start in Geiranger centre and drive along the fjord before setting out up the 11 thrilling hairpin bends on the Ørnevegen (Eagle's Road) towards your destination.
From Ørnesvingen, there is a free view of the fjord towards the old fjord farm of Knivsflå and the beautiful Seven Sisters waterfalls, hurling close together 300 metres down to the fjord. If you walk a few minutes from Ørnesvingen, you will find the UNESCO plaque and a path that leads to another incredibly beautiful vantage point, a little away from the traffic. It may be a good idea to sit here for a while, to really soak in the view and the eternal fjord.
Additional information
The car driver should have a driver's license for a passenger car - remember to bring it when renting a car. The age of the car driver should be 18-99 years, but the passenger may be younger as long a he or she weighs more than 15 kilos.
Duration 1hr
Price - E-car (max. 2 pers): NOK 895
Starting time - Every hour during the season. Meet-up half an hour before your scheduled trip for key delivery, instruction and more
Departure - Geiranger