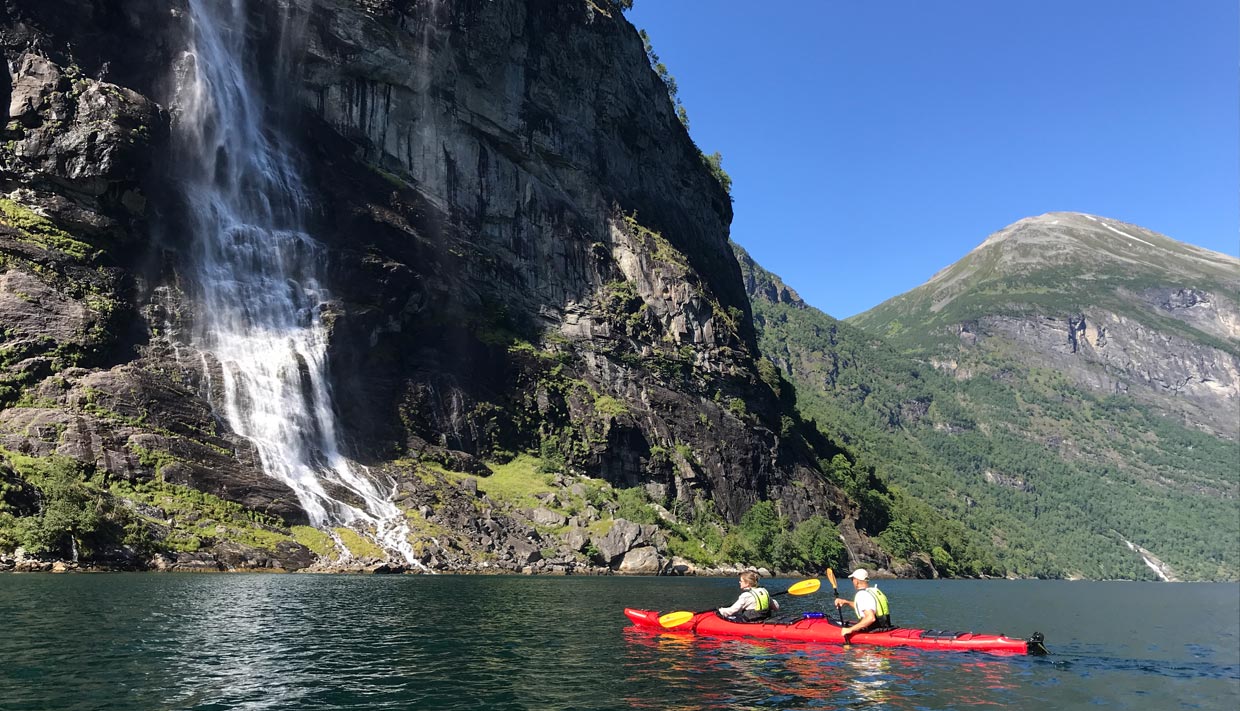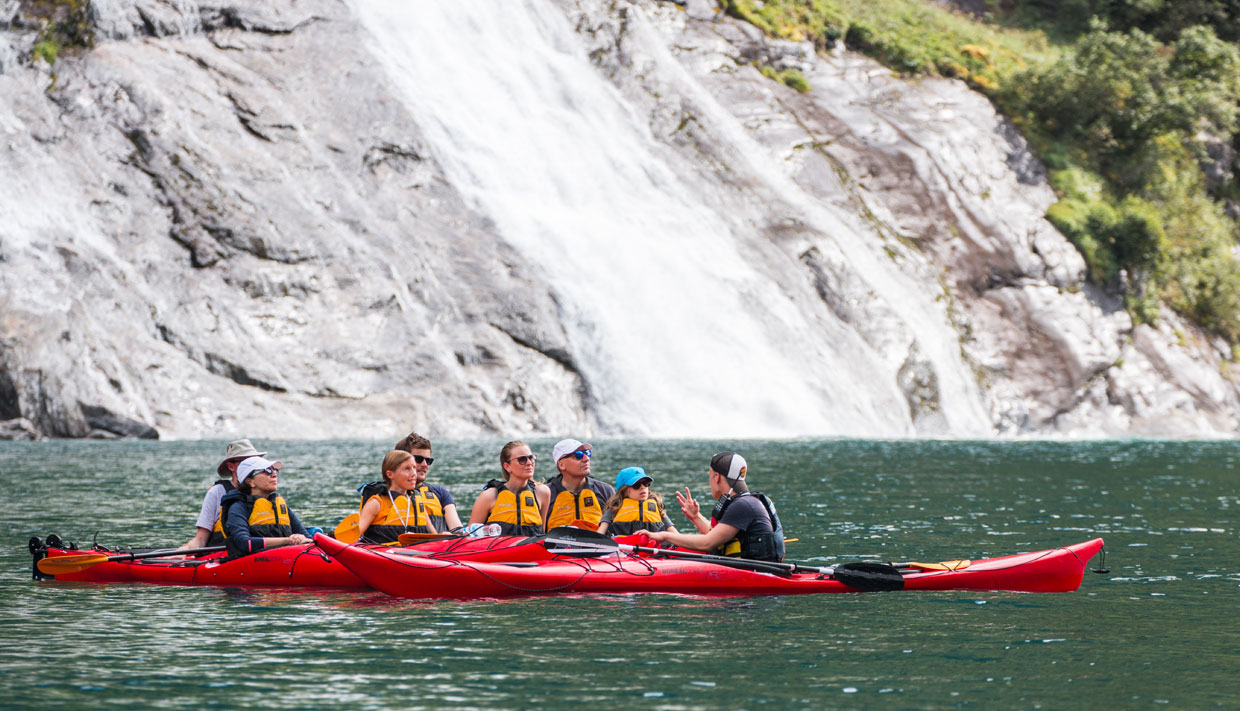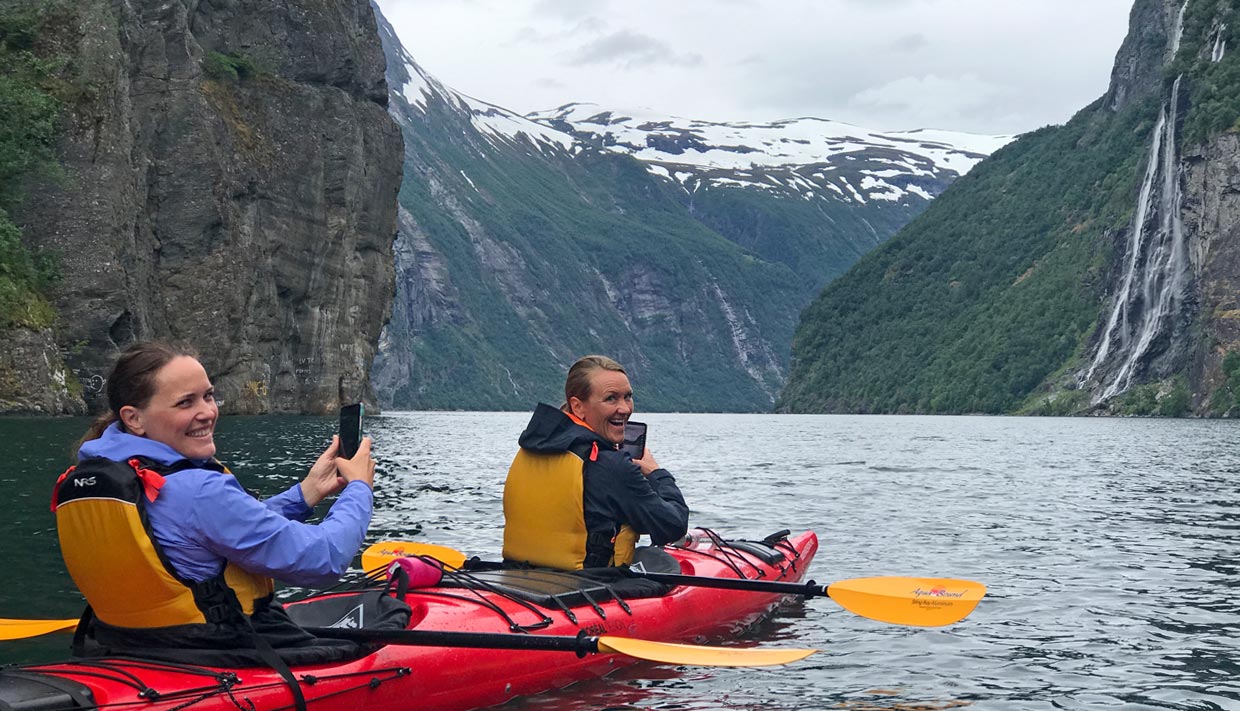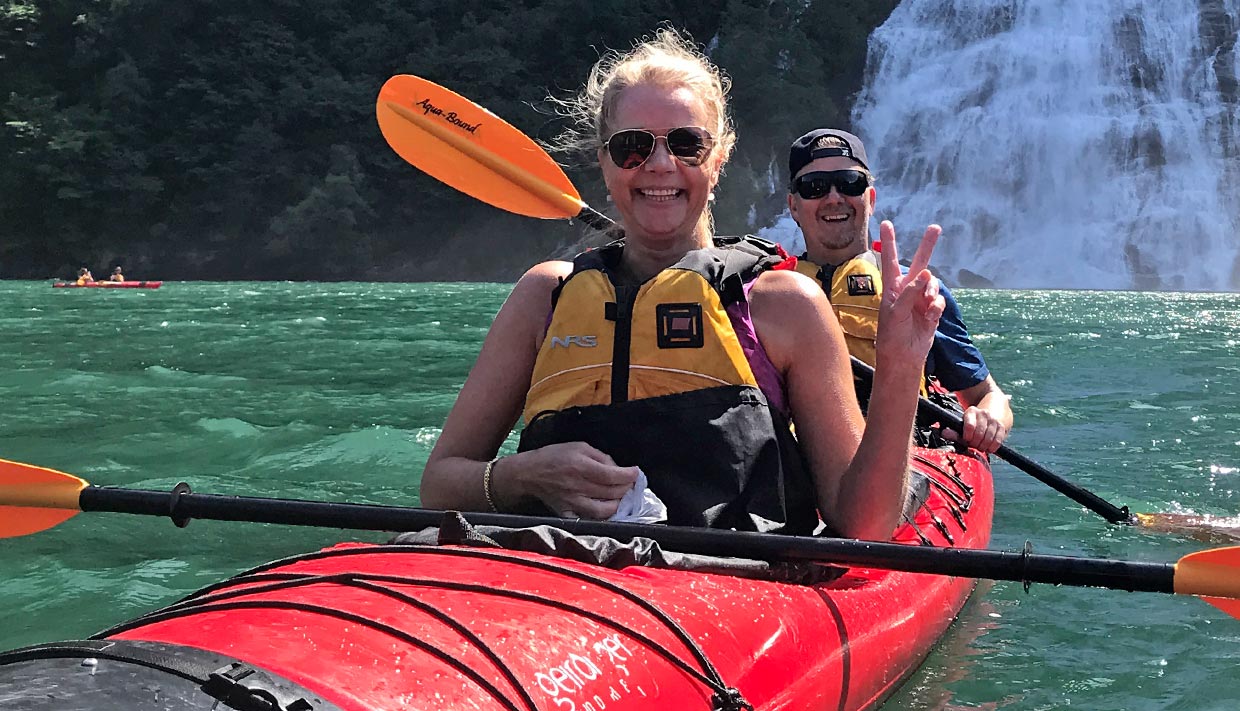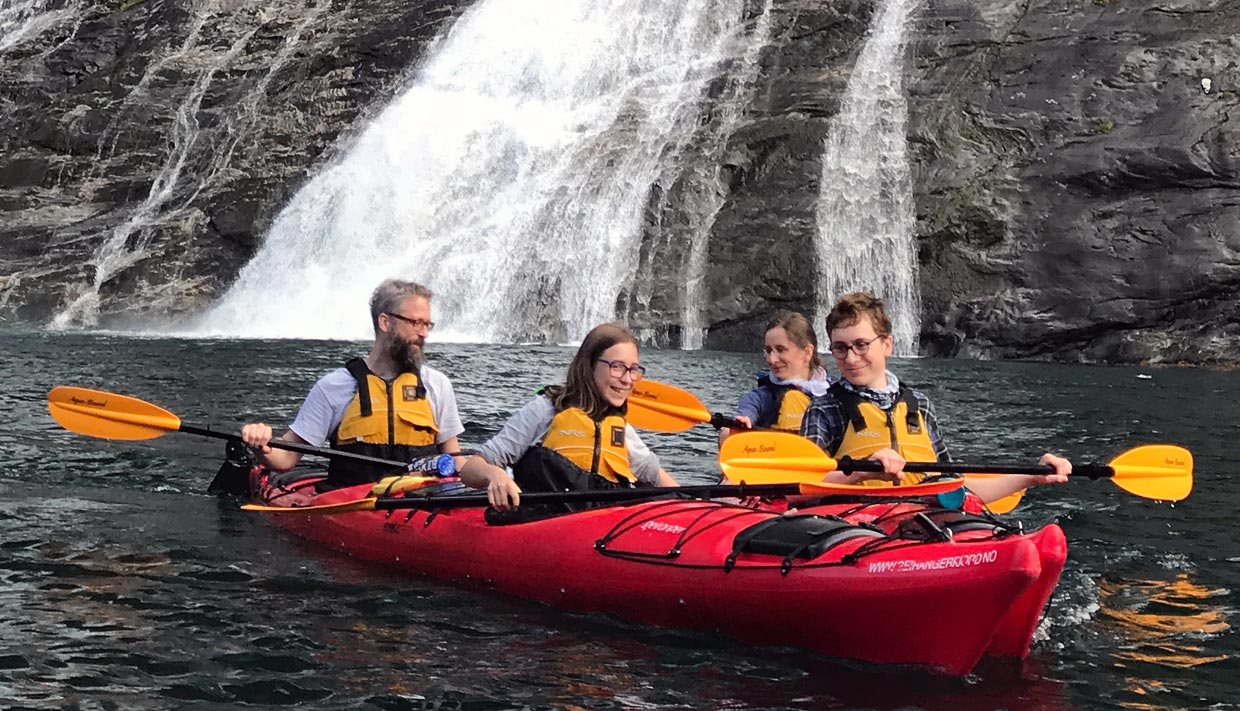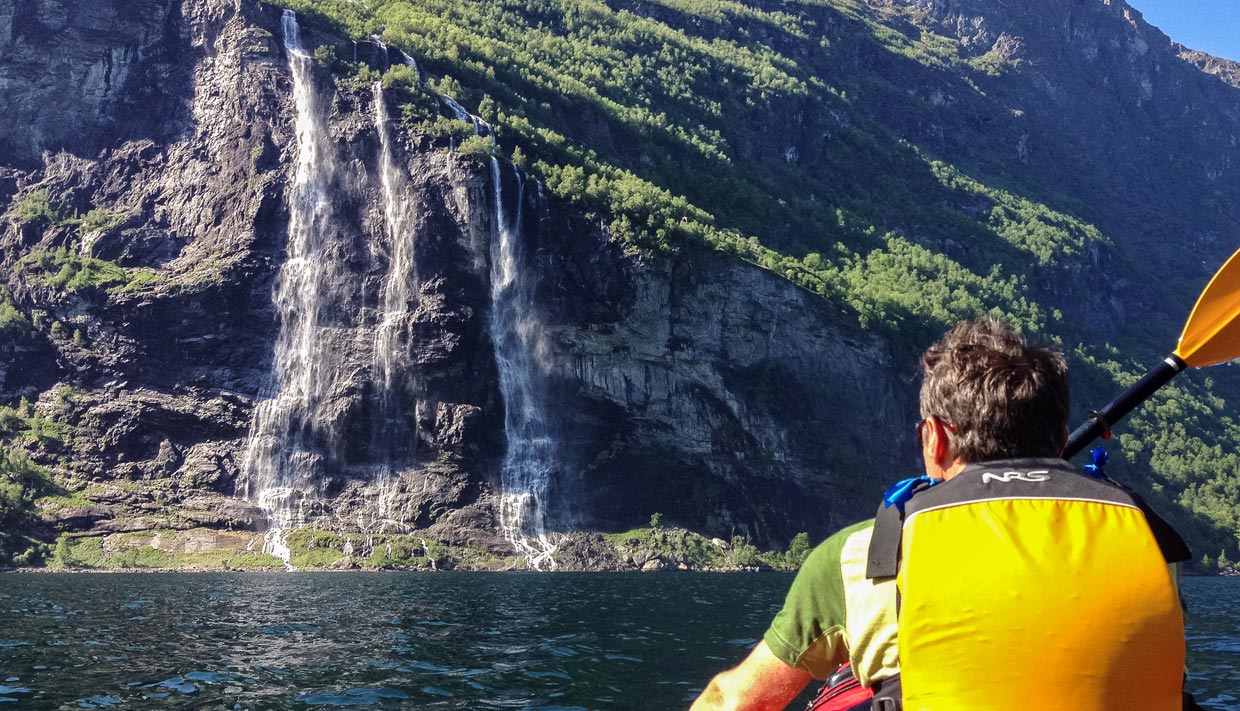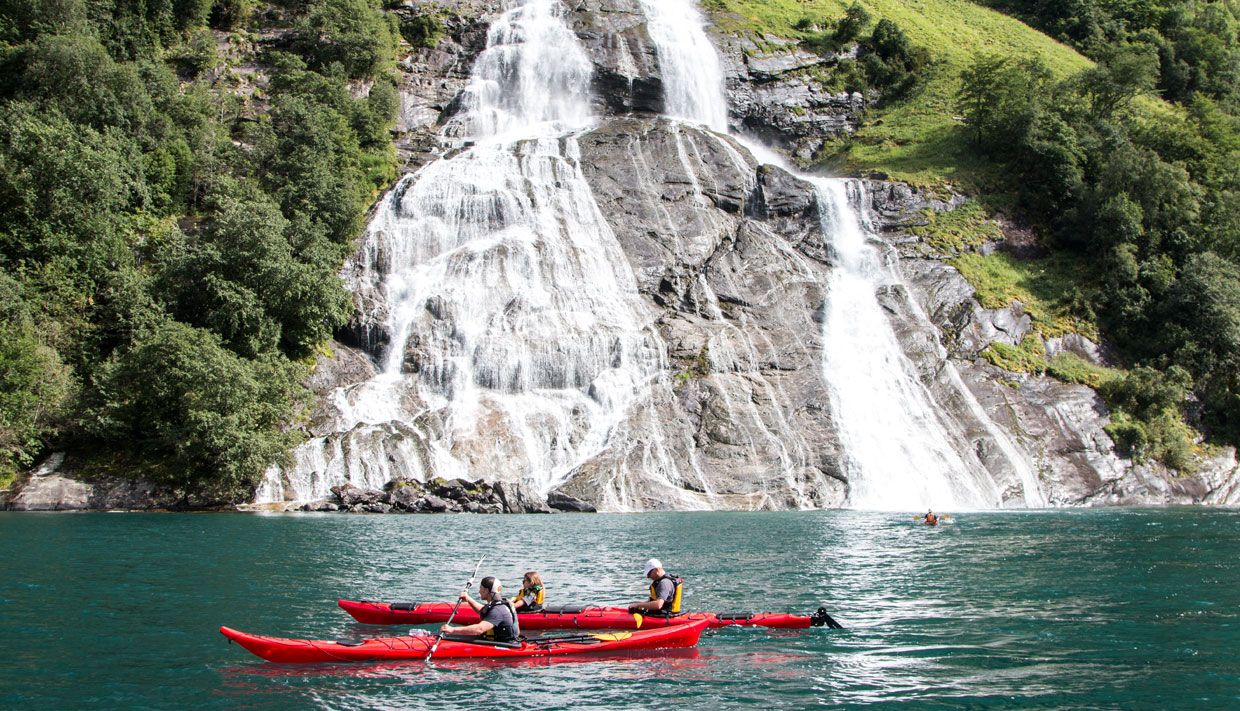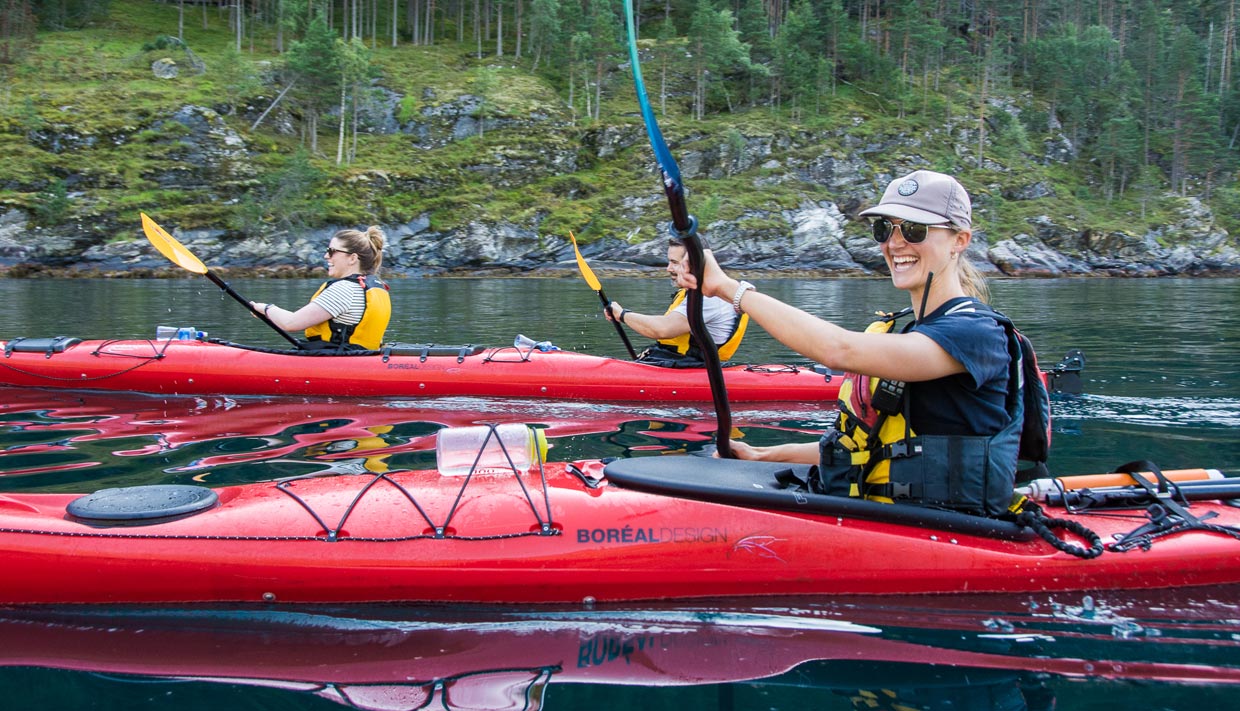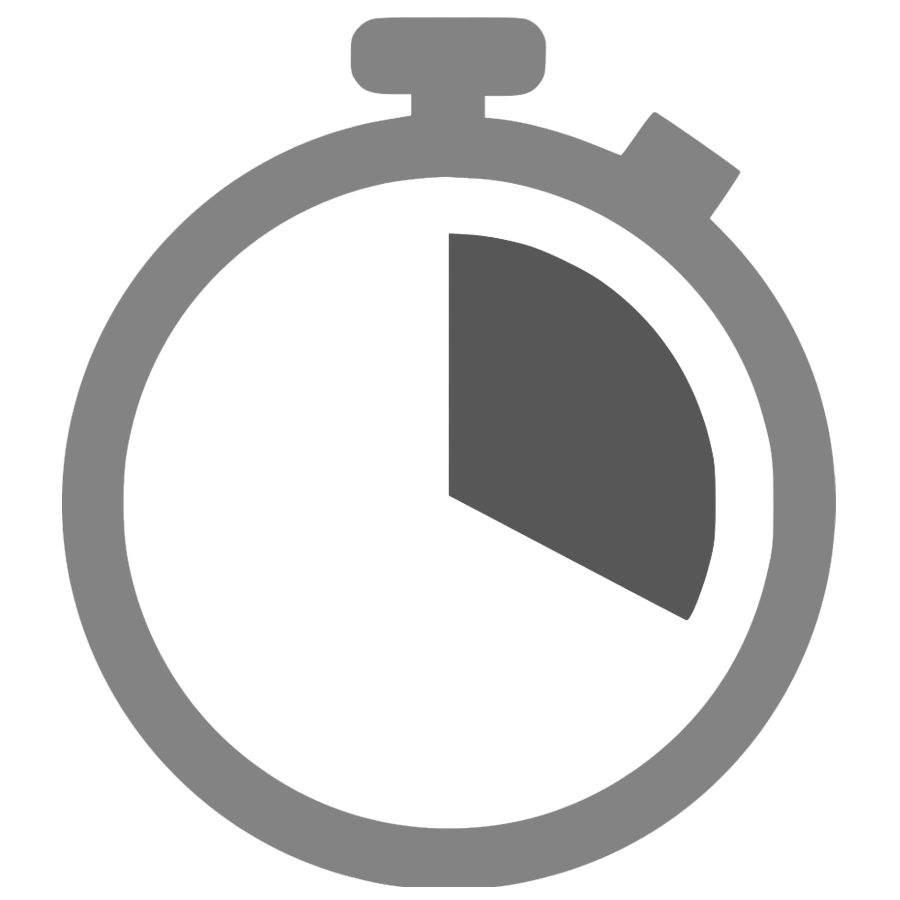 Duration: 3 - 4 hours. Experience the Geirangerfjord and its majestic waterfalls from sea level with a small group of kayakers, accompanied by a guide. The Seven Sisters Tour starts at our Kayak Center at Homlong. From there you paddle down the fjord until you reach the spot in between the famous waterfalls "The Seven Sisters" and "The Suitor" - a great place to capture the unique views of the fjord with a camera! Your guide will take good care of you and provide you with interesting facts about the Geirangerfjord and its surroundings. .
Duration: about 3-4 hour. *depends on the groups physical ability and the weather conditions on the day.
Price: NOK 1313,- (adult), NOK 1103,- (child 10-15 yr) *minimum 10 yr.
Please Note: each child (10-15 years) must be accompanied by an adult of 18 years or older. This accompanying adult must be prepared to do all the paddling in a double kayak as it is often that the child will have little or no effective paddling effect.

Departure times: Every day 10:00 or later (Please contact us if your group would like a different time)
Meeting point: Geiranger Kayak center at Homlong.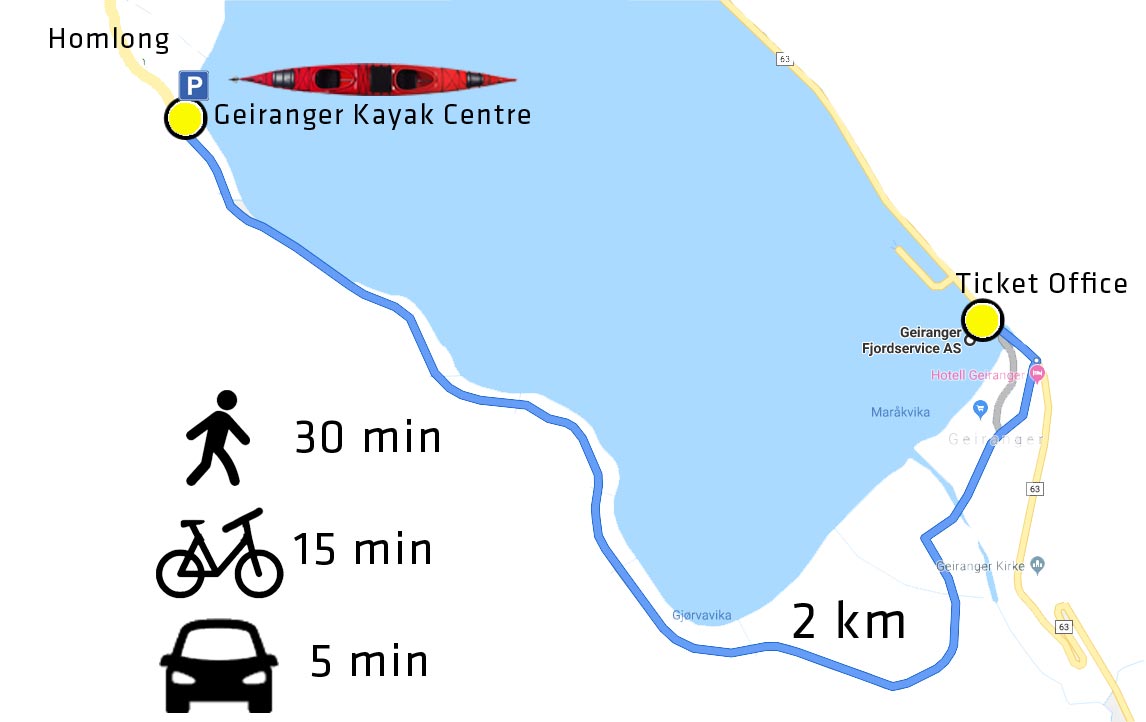 Included services:
Experienced guide with safety and emergency equipment
Instruction in paddling technique and safety briefing
High quality kayak gear (life vest, spray skirt, paddle)
Small group of maximum 8 people per guide
Safety note: Sea kayaking has inherent risks and can be dangerous. In the Geirangerfjord, they are characterised by: remoteness, changing weather and water conditions, cold water and limited kayaking landing sites. Detailed risk management and strict safety procedures are mandatory. However changing conditions can mean that tours have to be modified. No two tours are the same. It is very rare but weather could delay your scheduled return by up to 30 min e.g. Clients on guided tours must listen carefully to and follow guides' instructions and adhere to safety requirements.