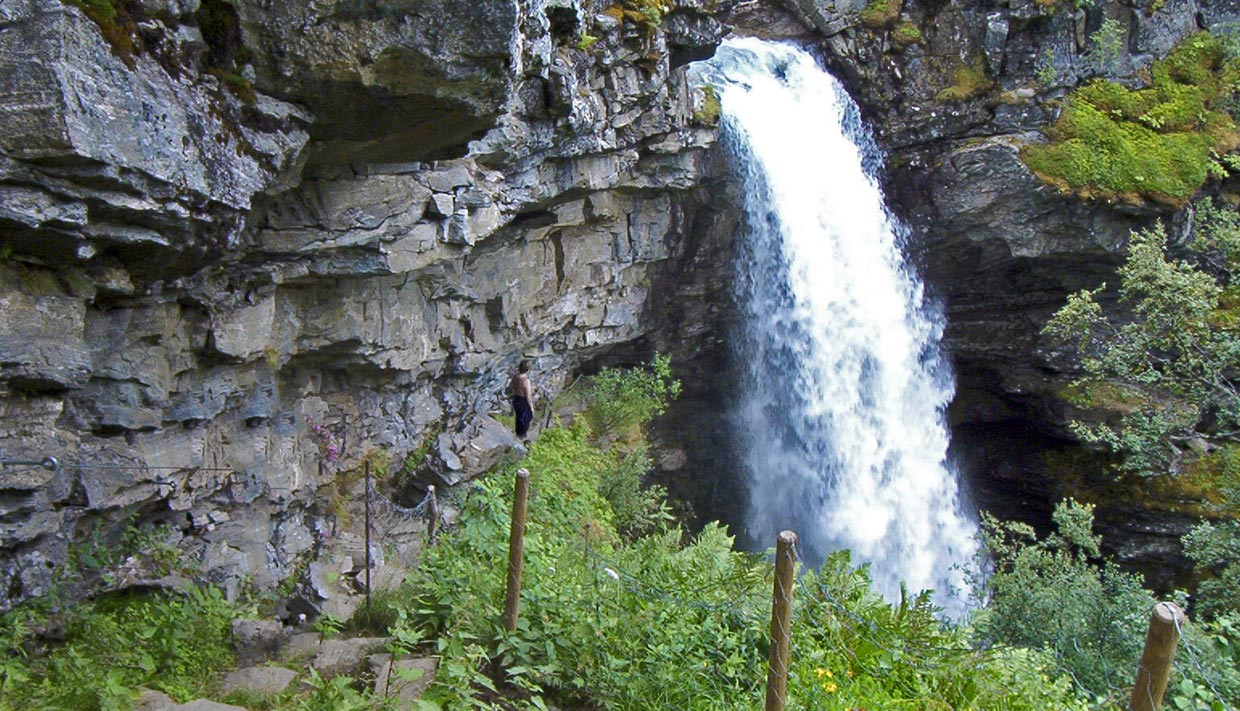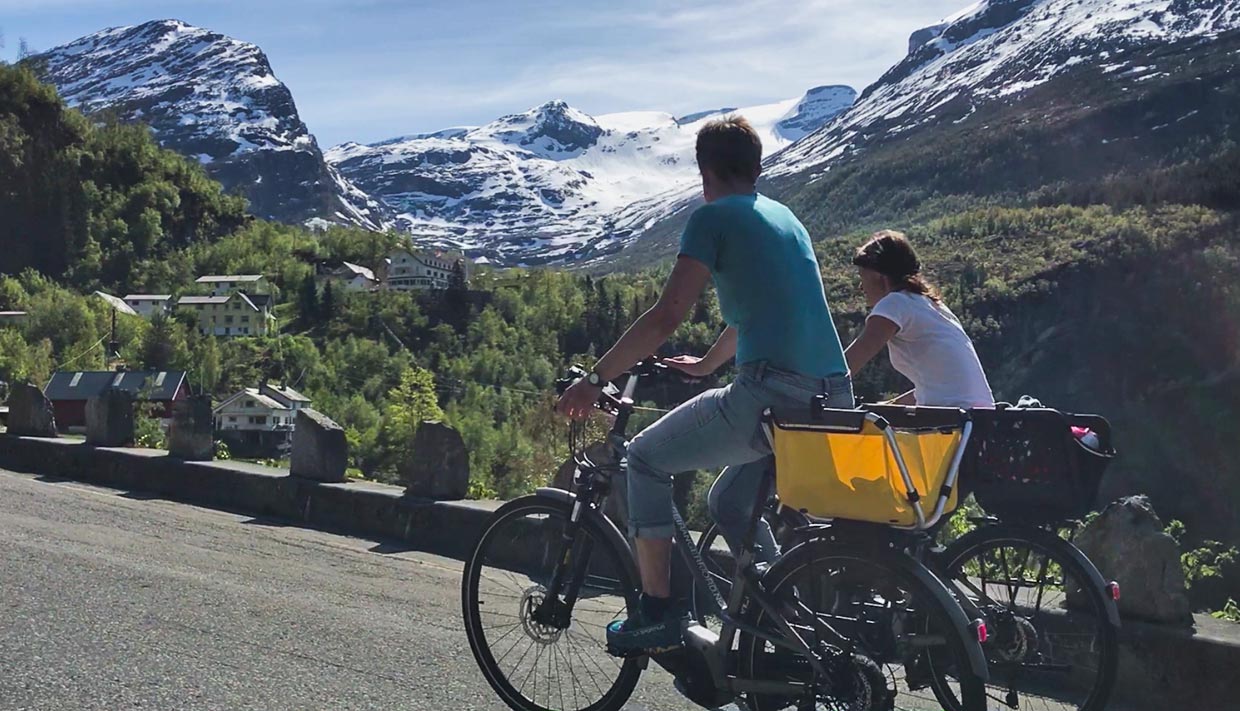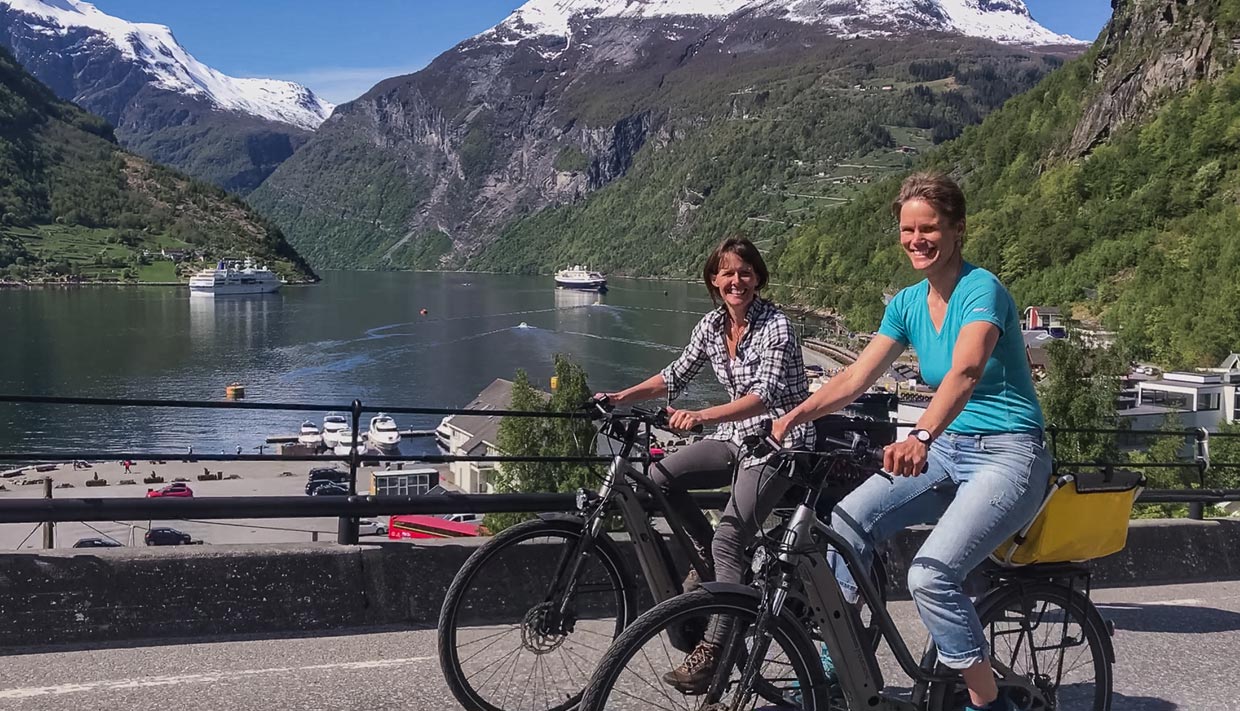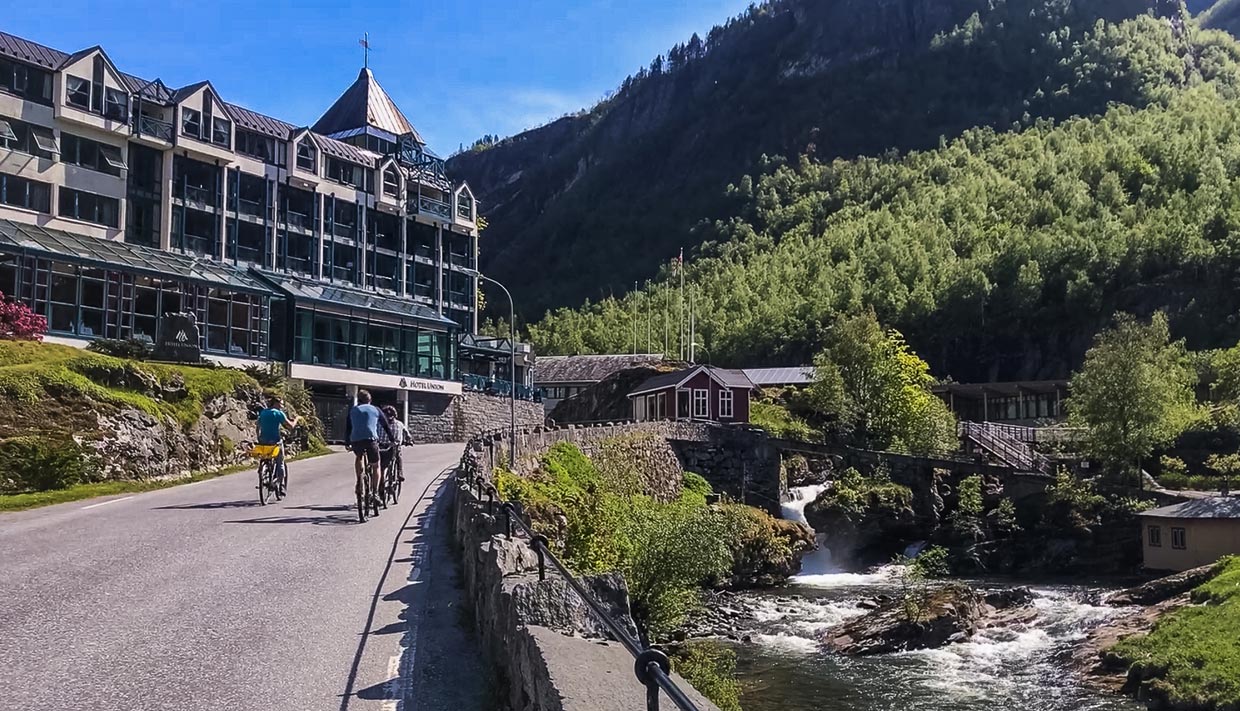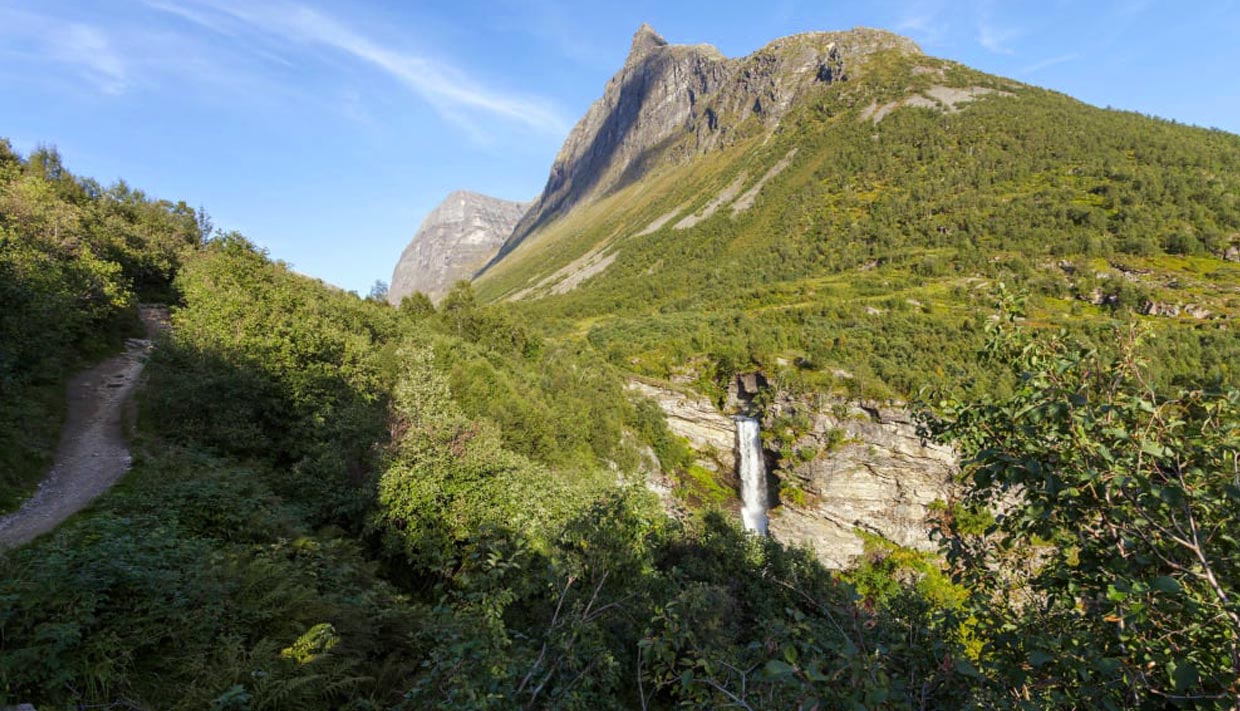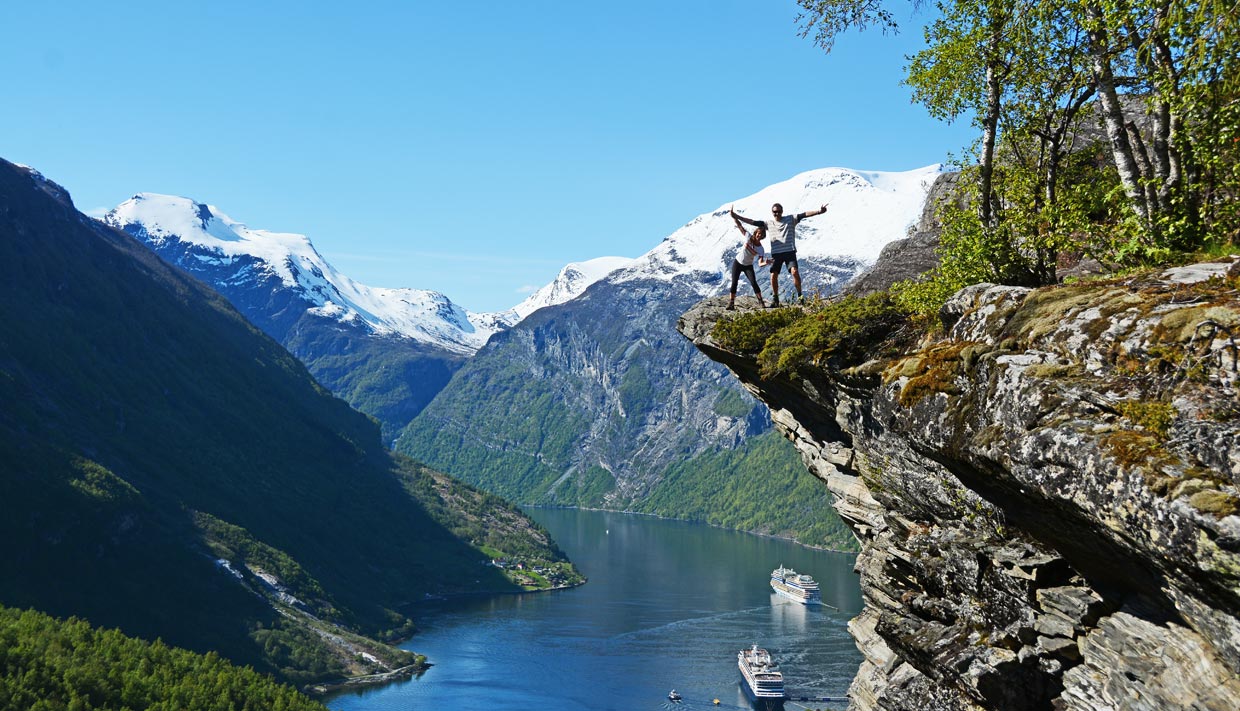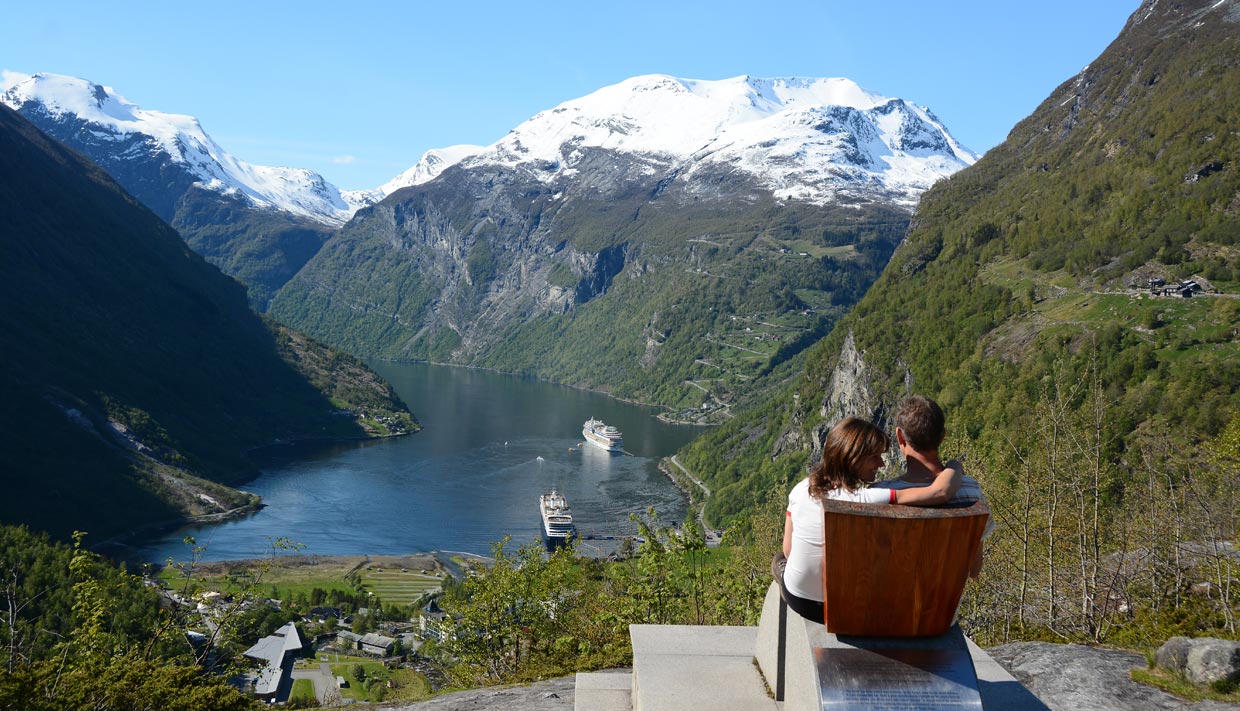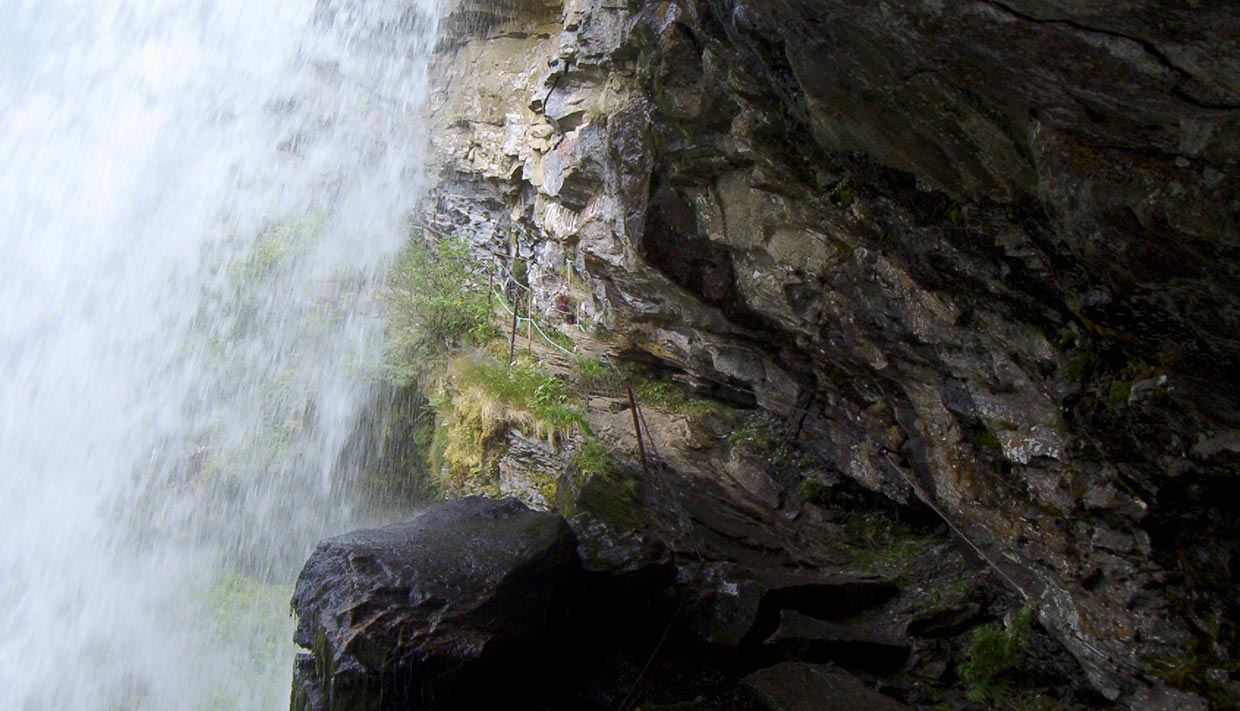 The eBike and Hike tour combines the Flydal eBike tour with a 1 hour hike up to Storsæterfossen an impressive waterfall that you can walk behind. The tour starts with the eBike at the harbour and follows a steady climb winding through Geiranger and up to Flydals Canyon, one of the most famous viewpoints and geological features in the fjord. There are plenty of opportunities to pause and take in the ever changing view as you make your way up to 300m above the fjord.
Continiuing this journey, you branch off and take the short gravel road up to Westerås fjord farm. This is where you can park your bike at a dedicated place (the staff at Westerås Cafe will show you where). After this you are ready to begin the 45-60min hike up to Storstrefossen, an impressive overhanging rock that glacial waters cascade over. There is a safe pathway that leads down behind the waterfall so you can feel the raw natrual power of the thundering falls.

Afterwards you can enjoy the quiet of the descending pathway that has been constructed by Nepalese sherpas - a stone staircase that will lead you back to your eBike at Westerås farm.
At the Westerås Cafe we have included at short stop where you get served a waffel and coffee. Please be aware the opening hours for the Cafe are 12:00 till 16:00.
From Vesterås, glide back down the road into town.
Included: ebike, helmet, bike lock and a delicius waffel and coffee at Vesterås Cafe
Period June to September
Total Return Distance: Bike 10km, Hike 6km
Duration: Allow 1.5hours for the Bike, and 2 hours for the hike & coffee + waffel
Price: Adult: 680,- NOK (*min age is 13 years) (520 NOK bike + 160 nok waffel+coffe parking)
Guided tour option available on request for extra fee.