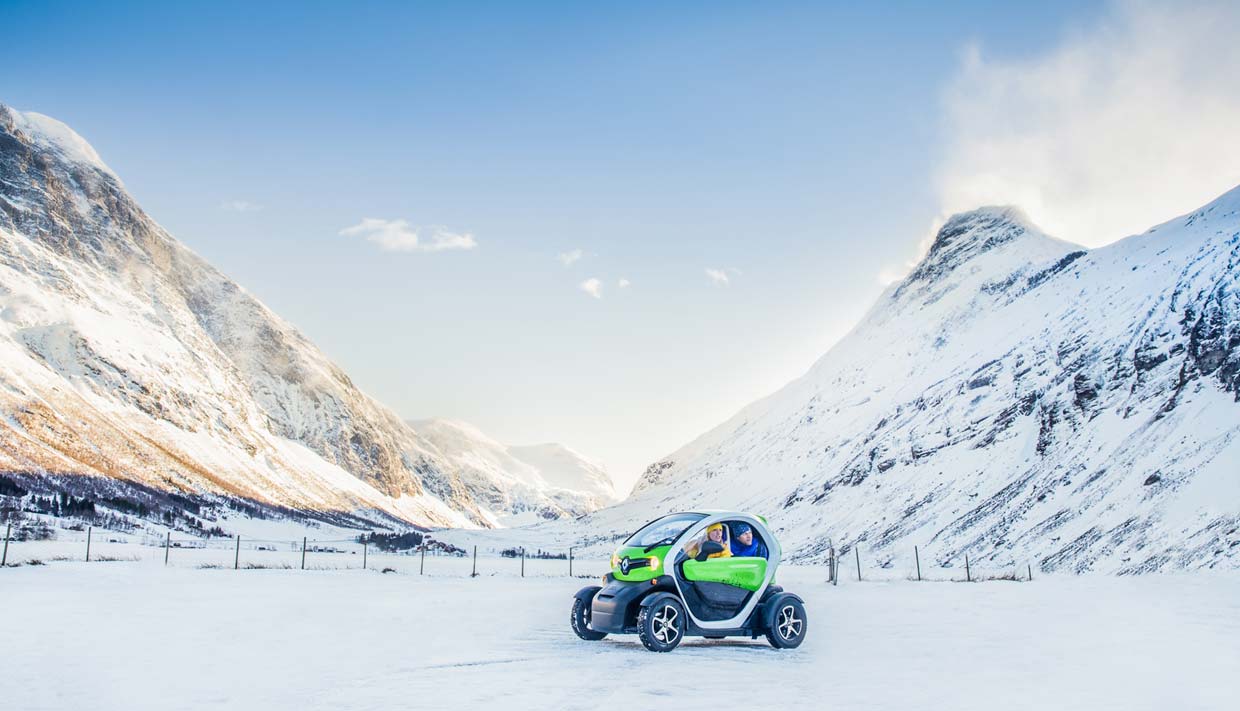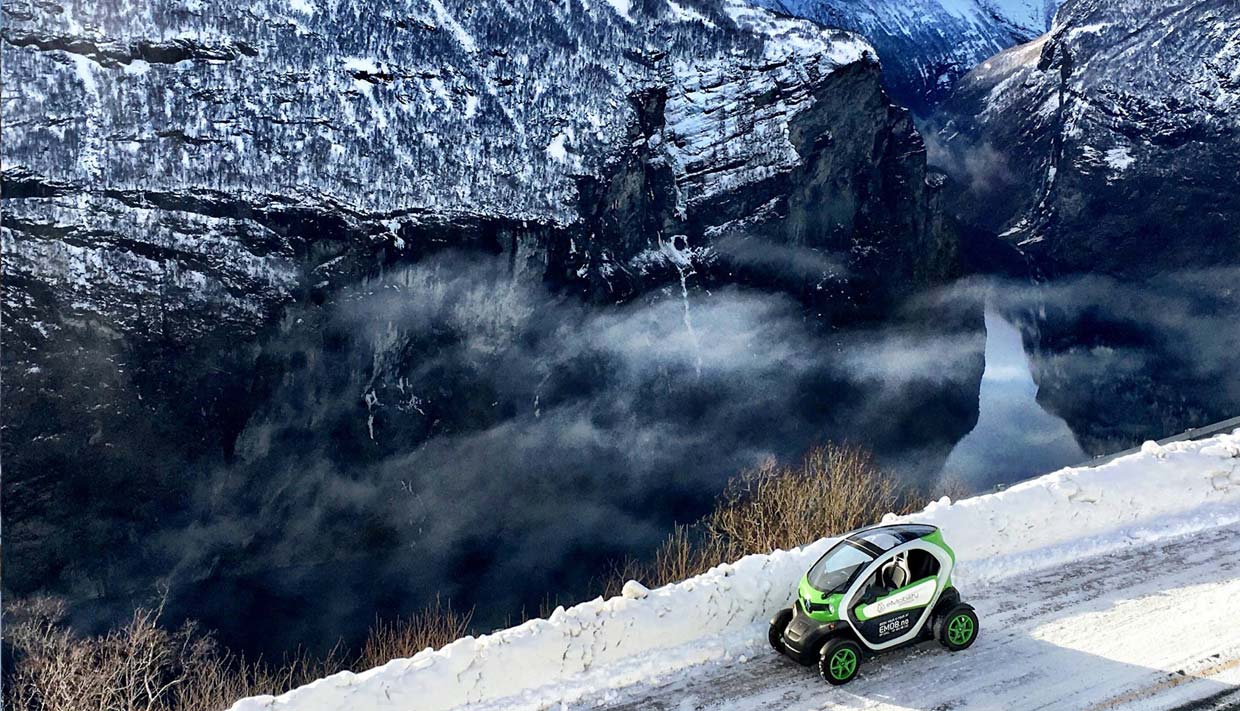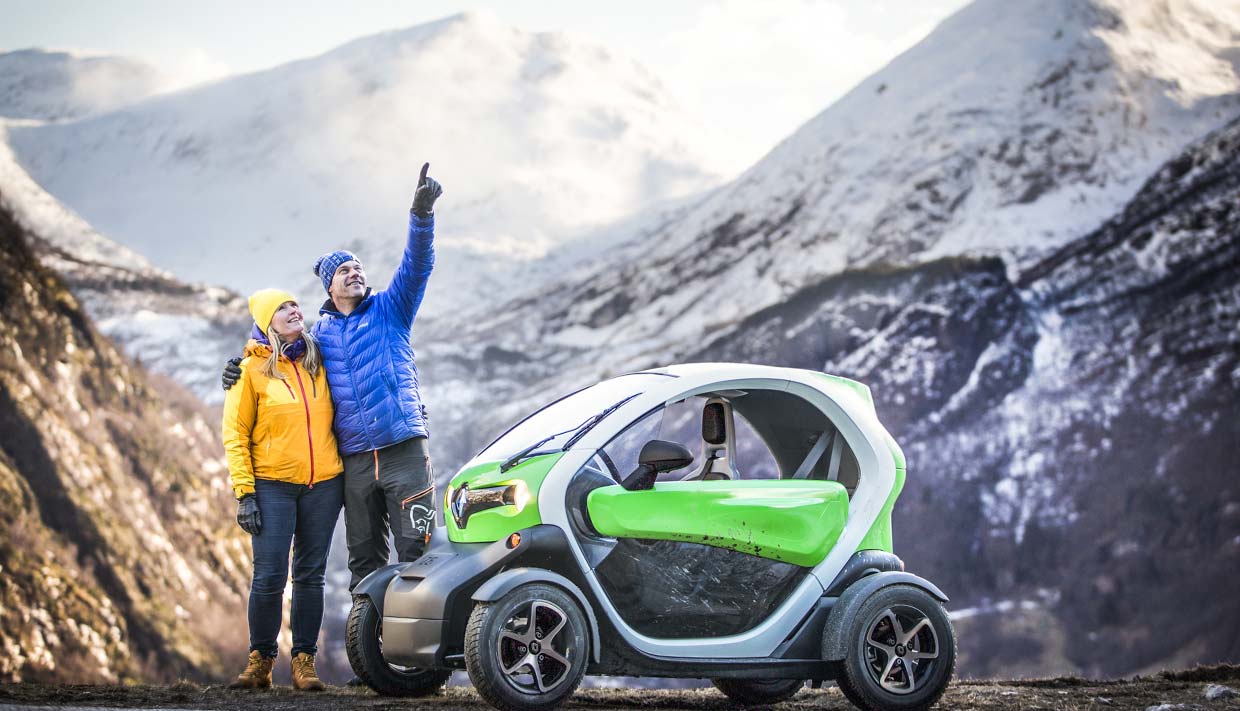 Want to be mobile and independent?
An electric car is an entertaining, eco-friendly and fun way of discovering the Geiranger area.
With the talking in-car GPS system, you can take a guided drive, showing you the highlights as a good friend would do.
Includes:
- electric car rental with winter tires
- Audio guide in 6 languages
- Thermal dress if needed
Duration: 1 - 2 hours
Max. Groups size: on request
*weather conditions permitting.