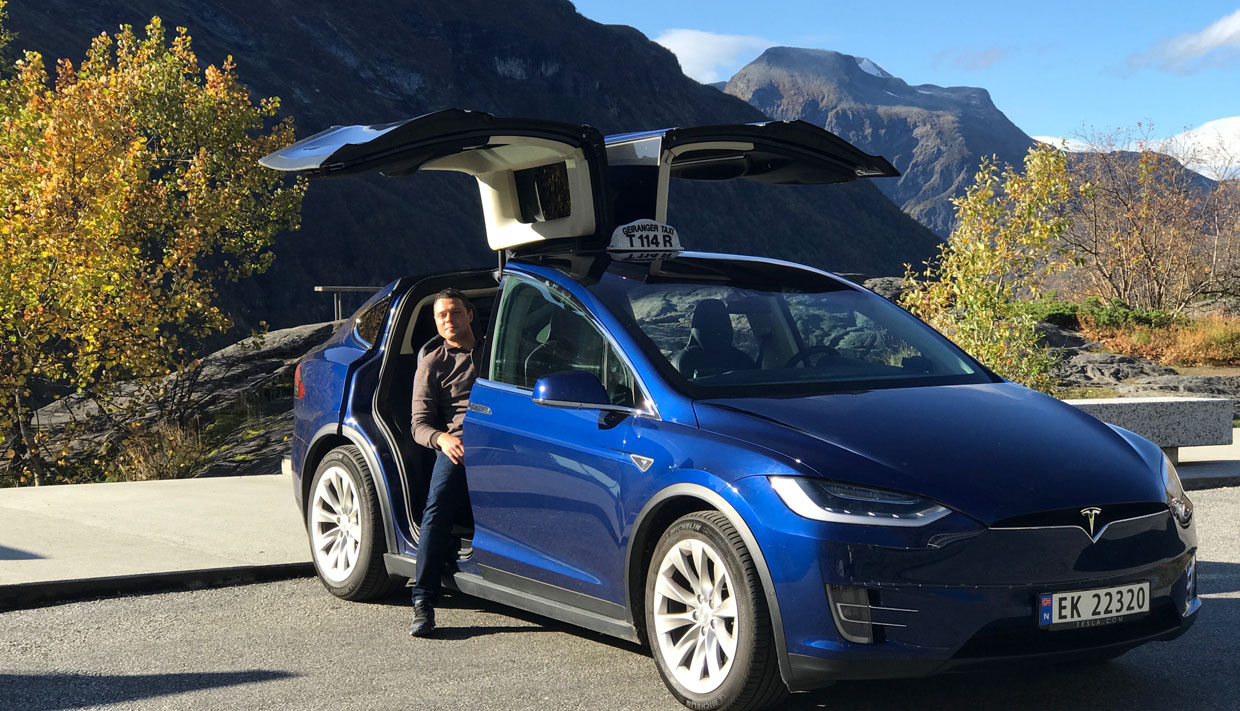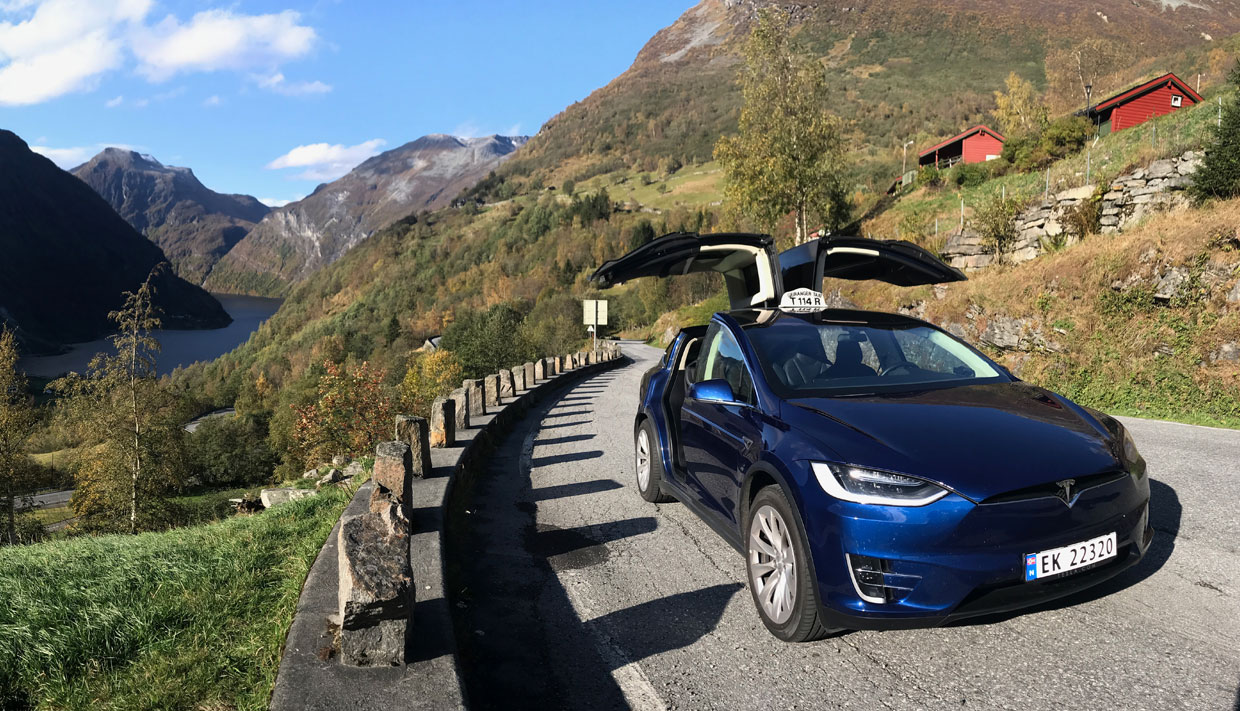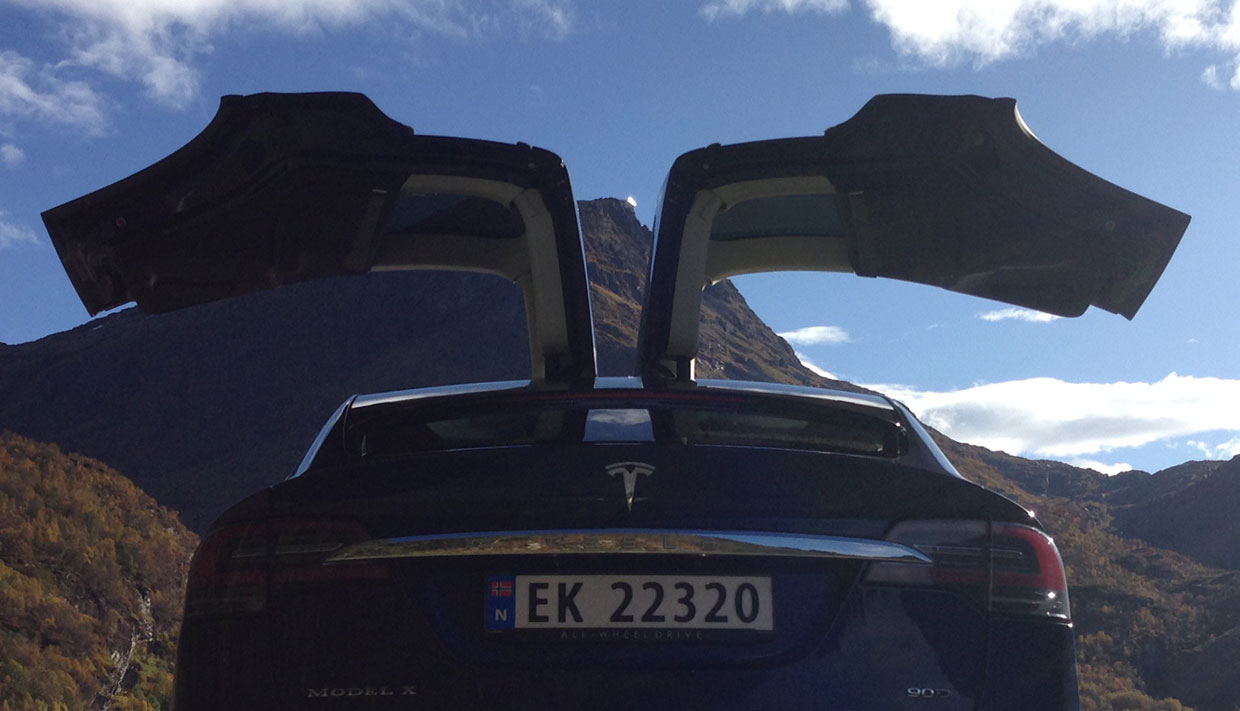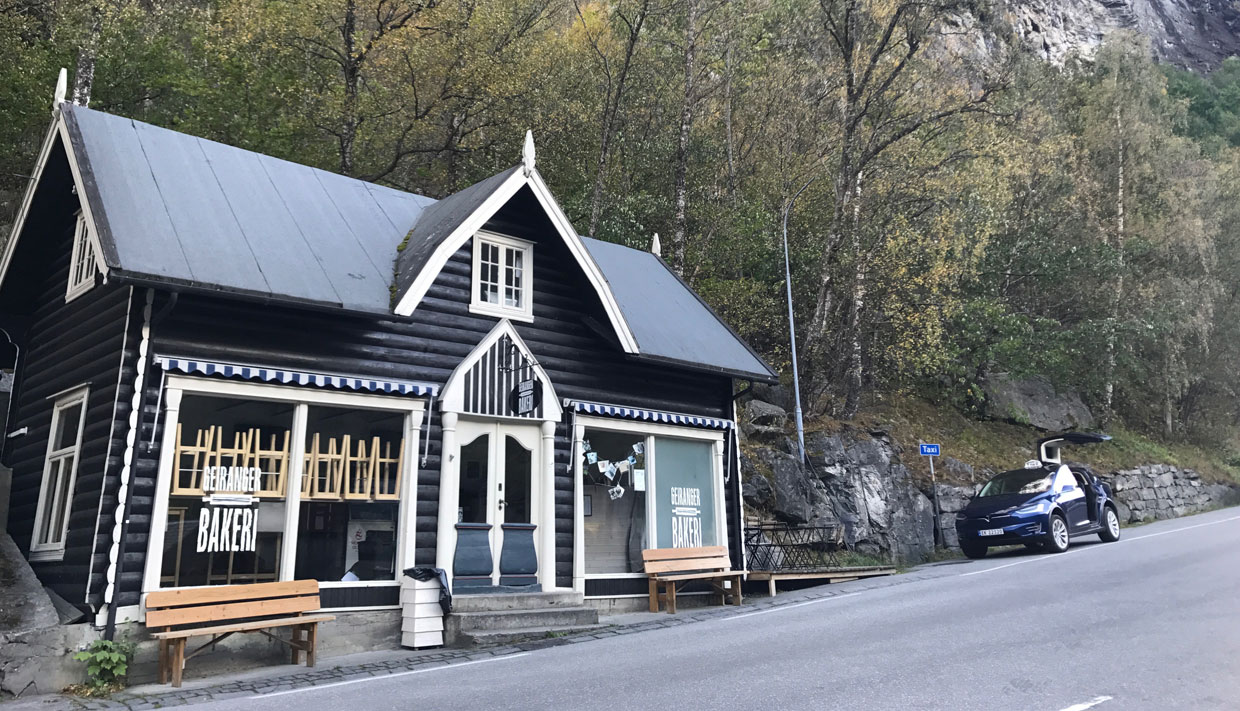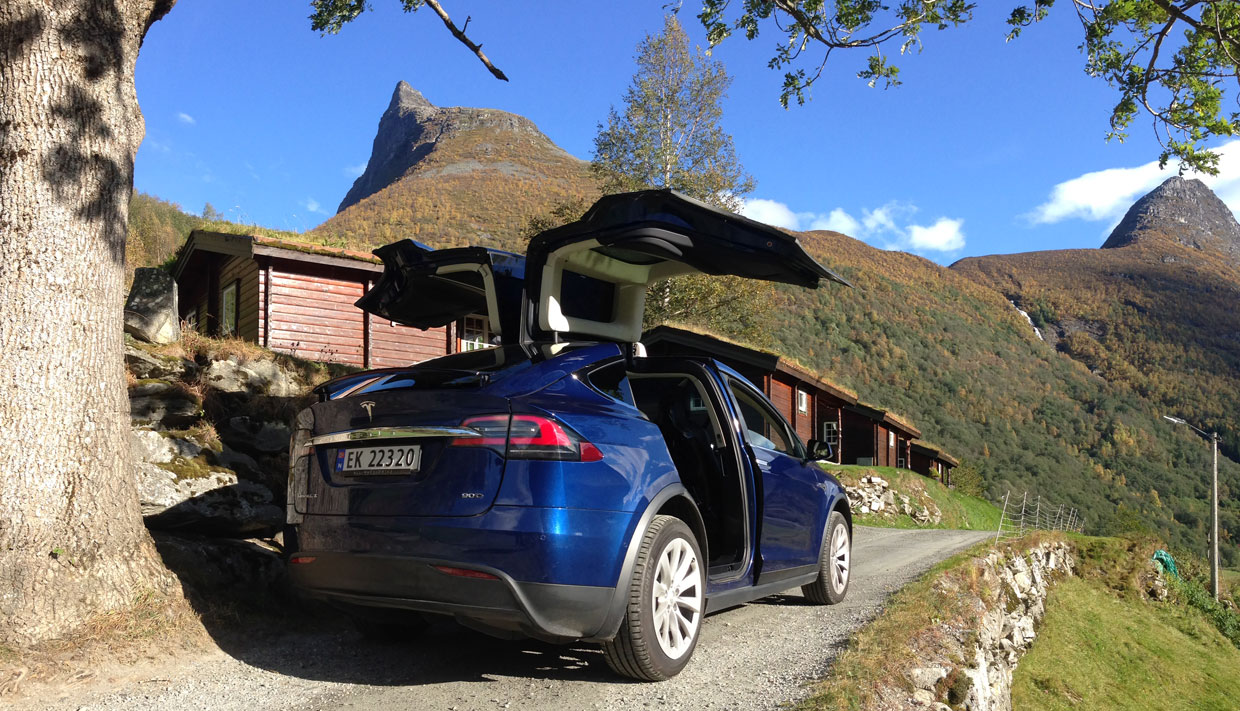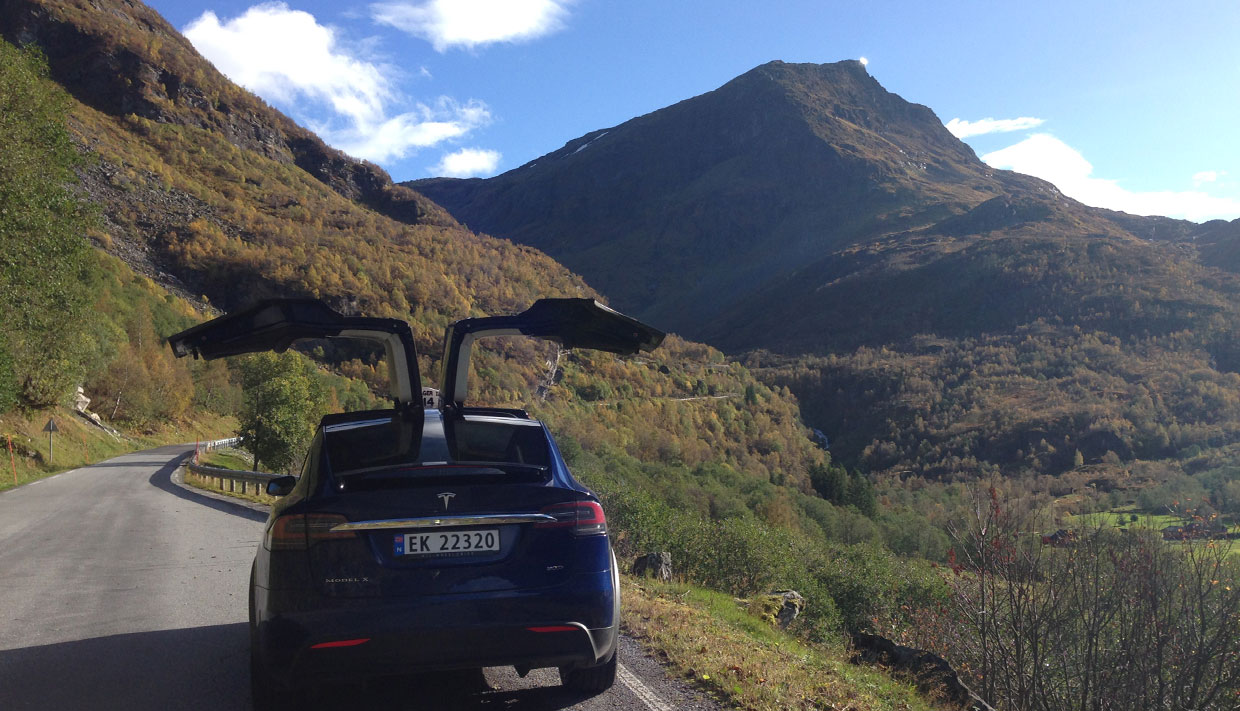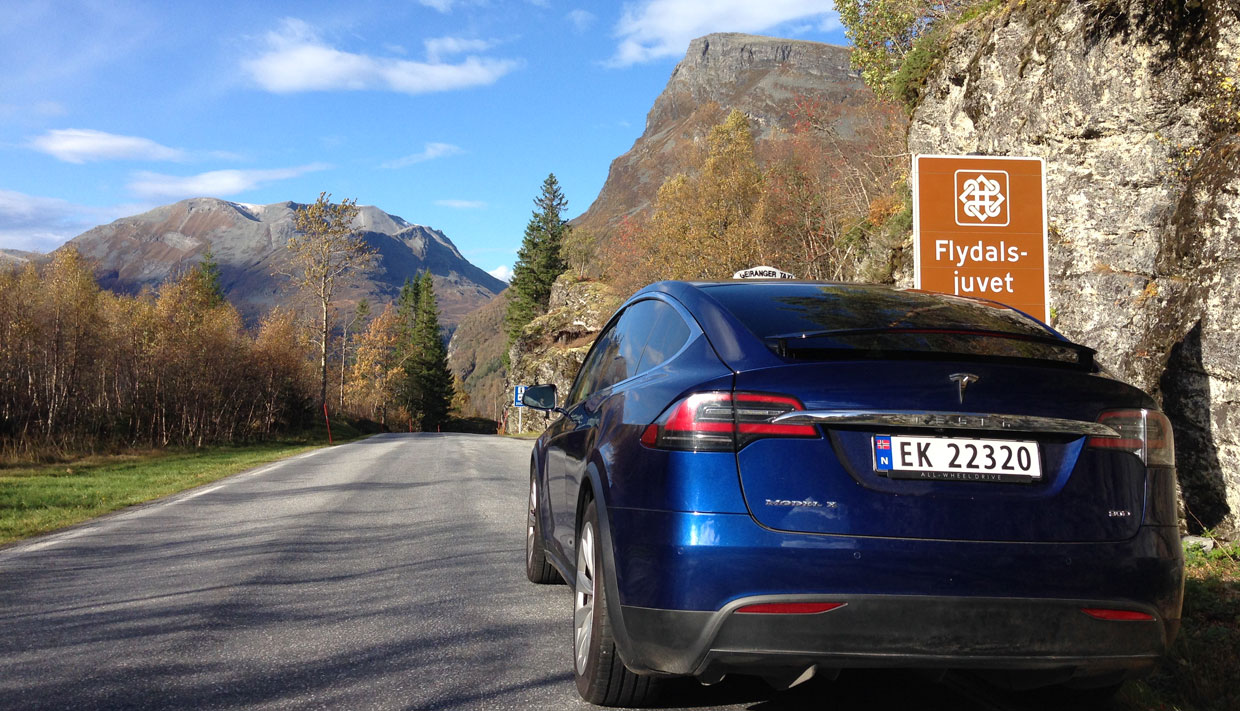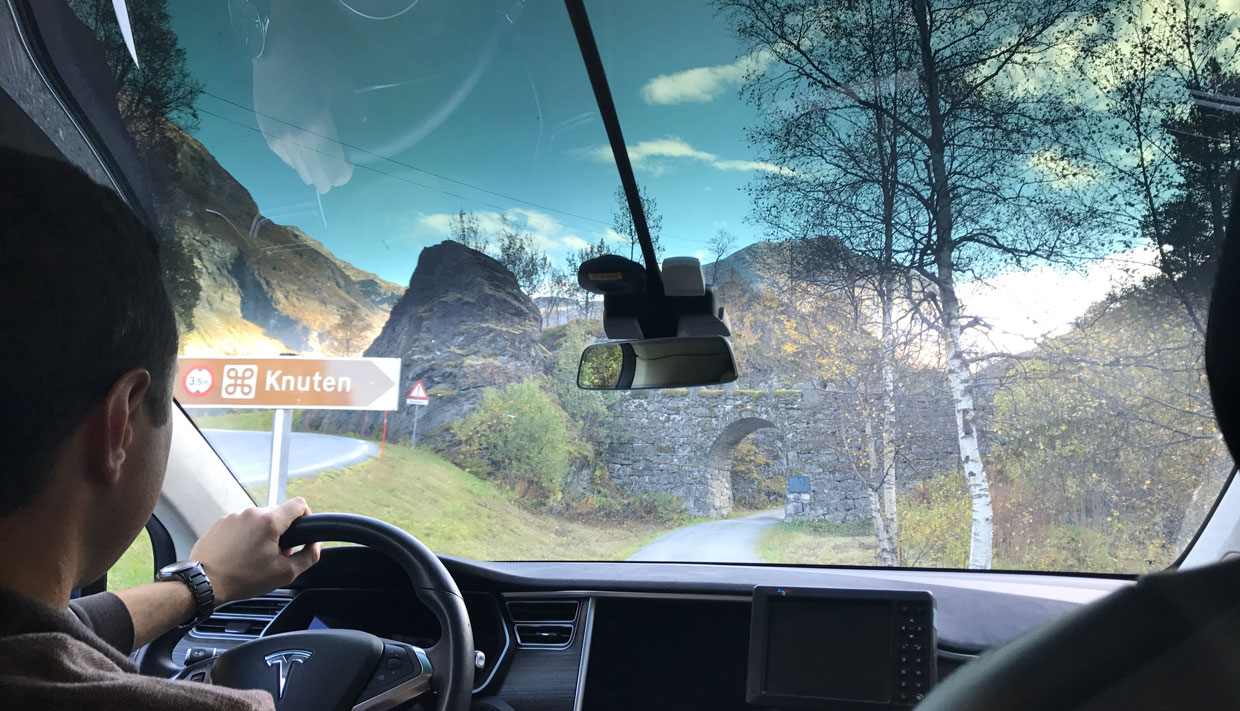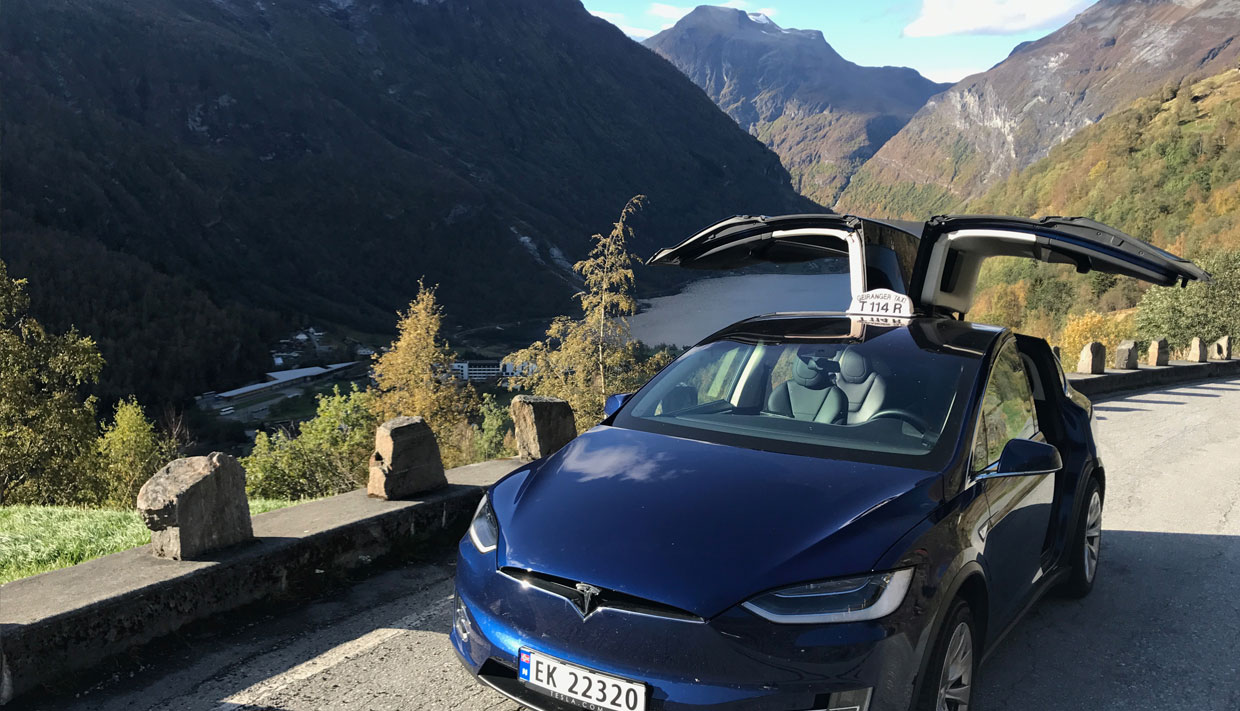 Join us on one of the most beautiful and spectacular Driving tours in Norway. The tour by TAXI to the top of Mt. Dalsnibba inkl the new viewing platform GEIRANGER SKYWALK is an experience you'll never forget. A truly breathtaking shore excursion during your visit to Geiranger!
And all this in our new TESLA "model X" taxi car with english speaking driver!!!
Duration: - 2 hrs, 4 photostops included
- 3 hours: 5 photostops included
Itinerary: Geiranger – Flydalsjuvet (15 mins) – driving past Knuten bridge, evidence of early road building skills – driving past lake Djupvatnet (view to blue glacier) – Dalsnibba/Skywalk (15 mins) – Geiranger ... continue on 3 hour tour to Eaglebend with view to "The Seven sister waterfall".
During the off-season when the road to Dalsnibba is closed, we drive up to lake Dypvatnet and the viewpoint Eagle Bend.

Prices: 2 hour: 3600 NOK per taxi for up to 4 persons
3 hour: 4800 NOK per taxi for up to 4 persons

Included services: tour in a taxi model Tesla X, 2 photostops (Flydalsjuvet, Dalsnibba/Skywalk), toll fee Nibbevegen (road up to Dalsnibba) extra on 3 hour tour = Eaglebend
Facilities: WC at Geiranger pier, Dalsnibba and Flydalsjuvet viewpoint, souvenir shop at Mt. Dalsnibba
Capacity: 4 person per car
Guiding: driver, language= english
Available: 1 february– december
*During pre-season when the road to Dalsnibba is still closed, we drive up to Dypvatten lake and Ørnevegen, the "Eagle Road".
Please meet on the departure point at least 10 minutes before your scheduled departure time.