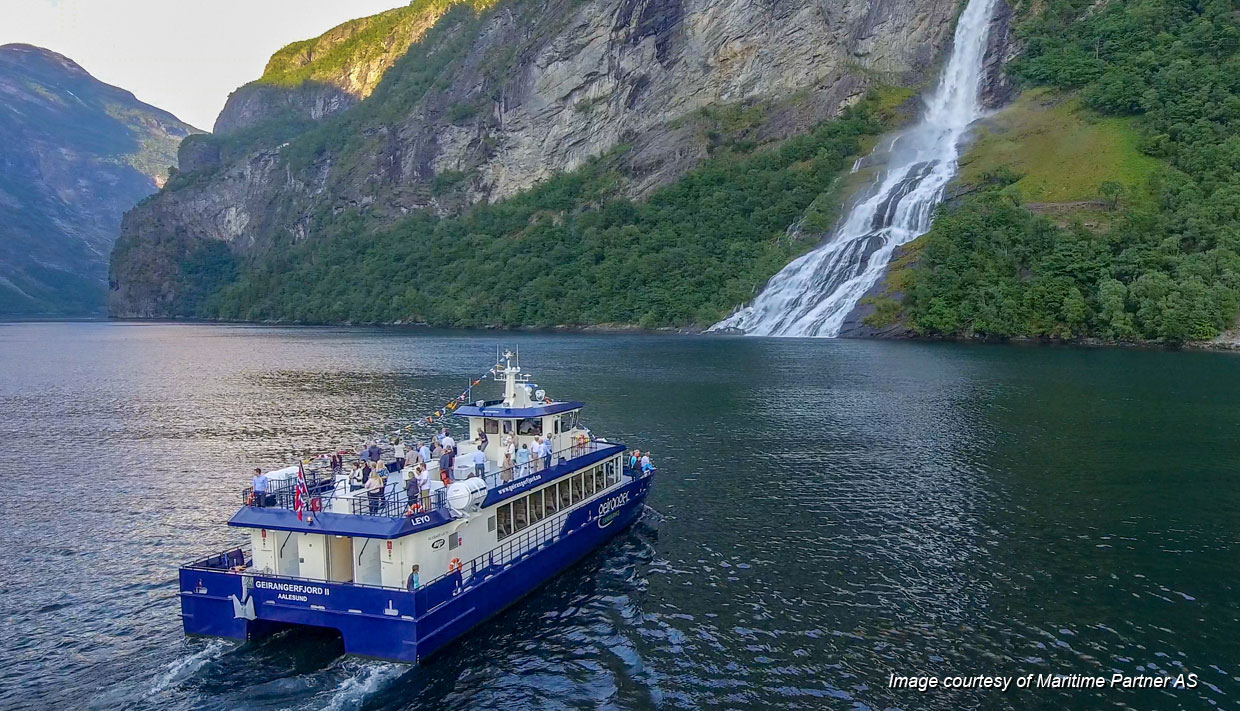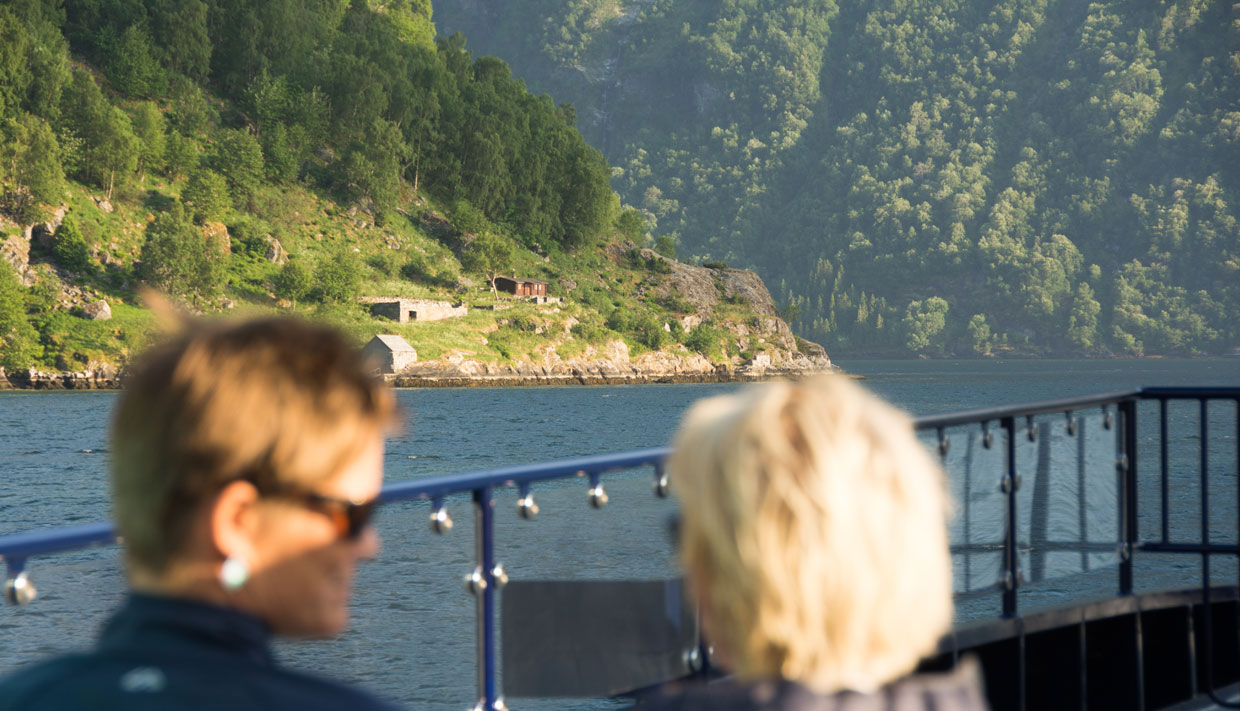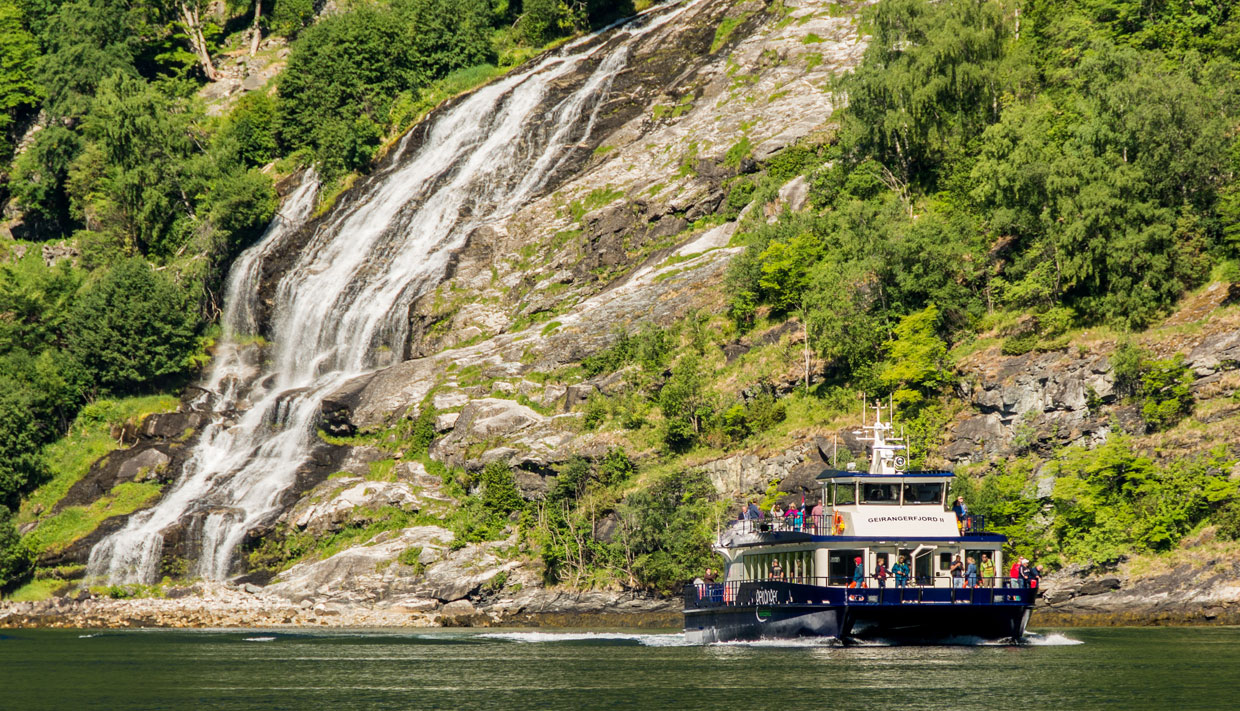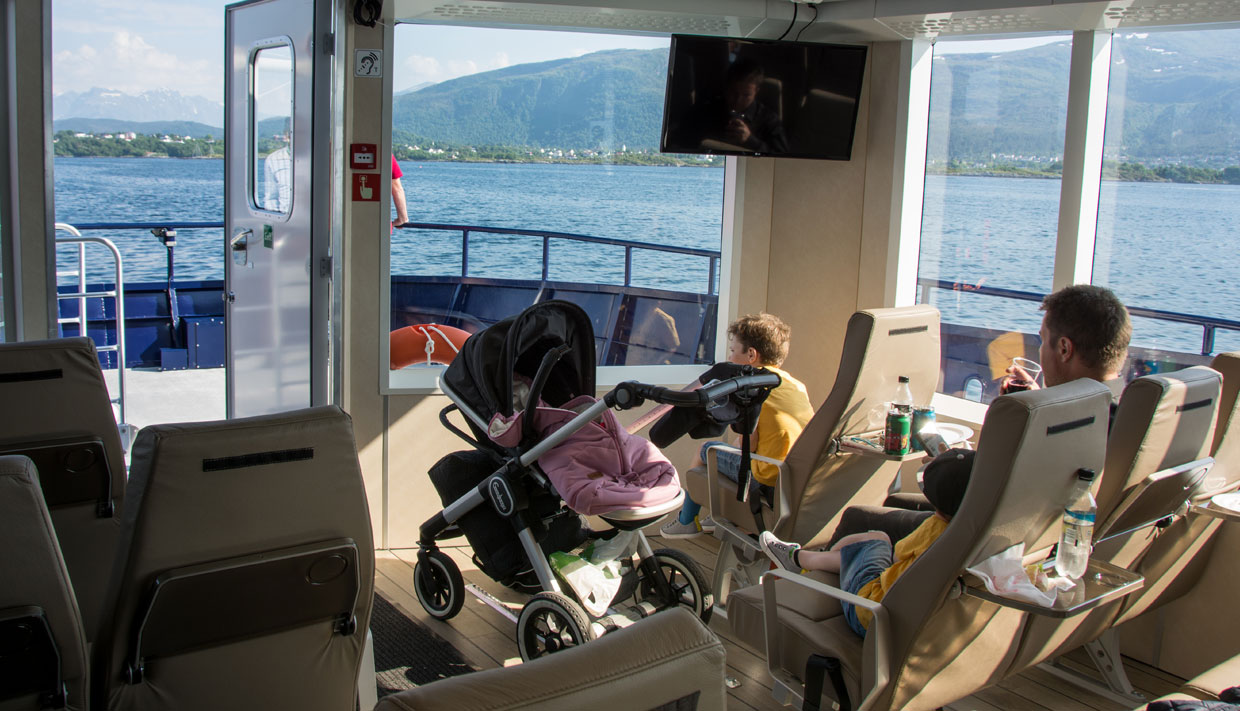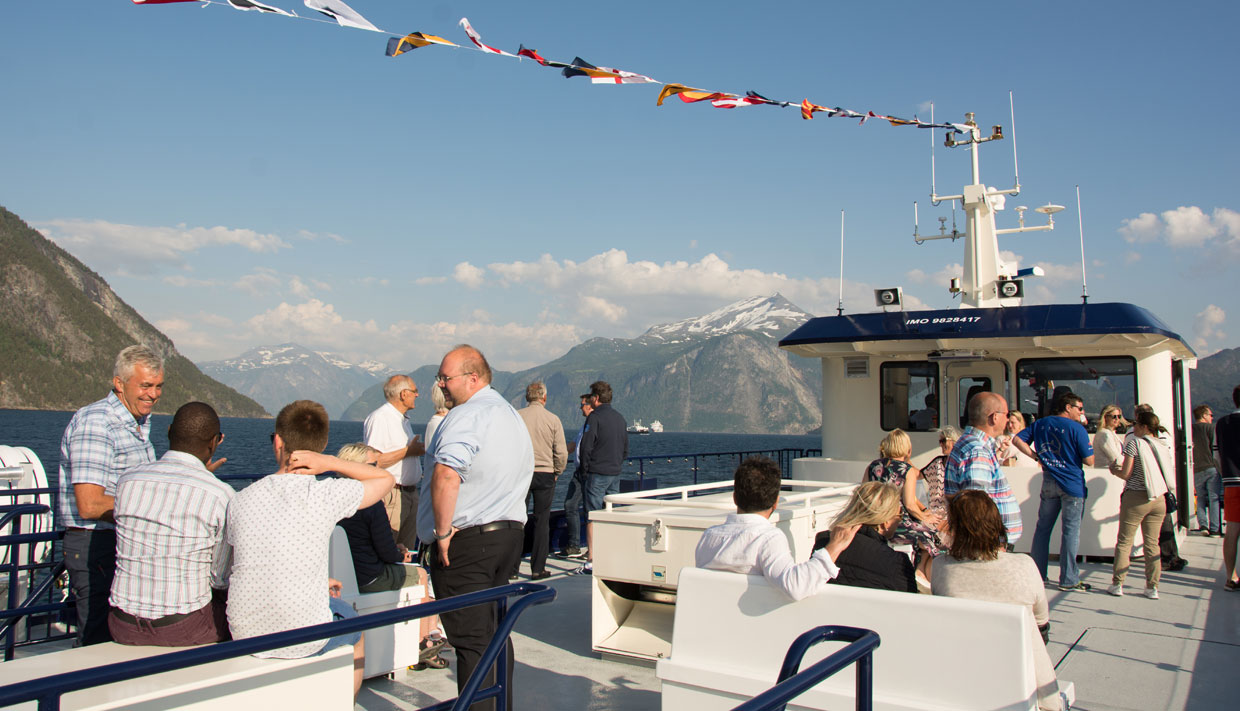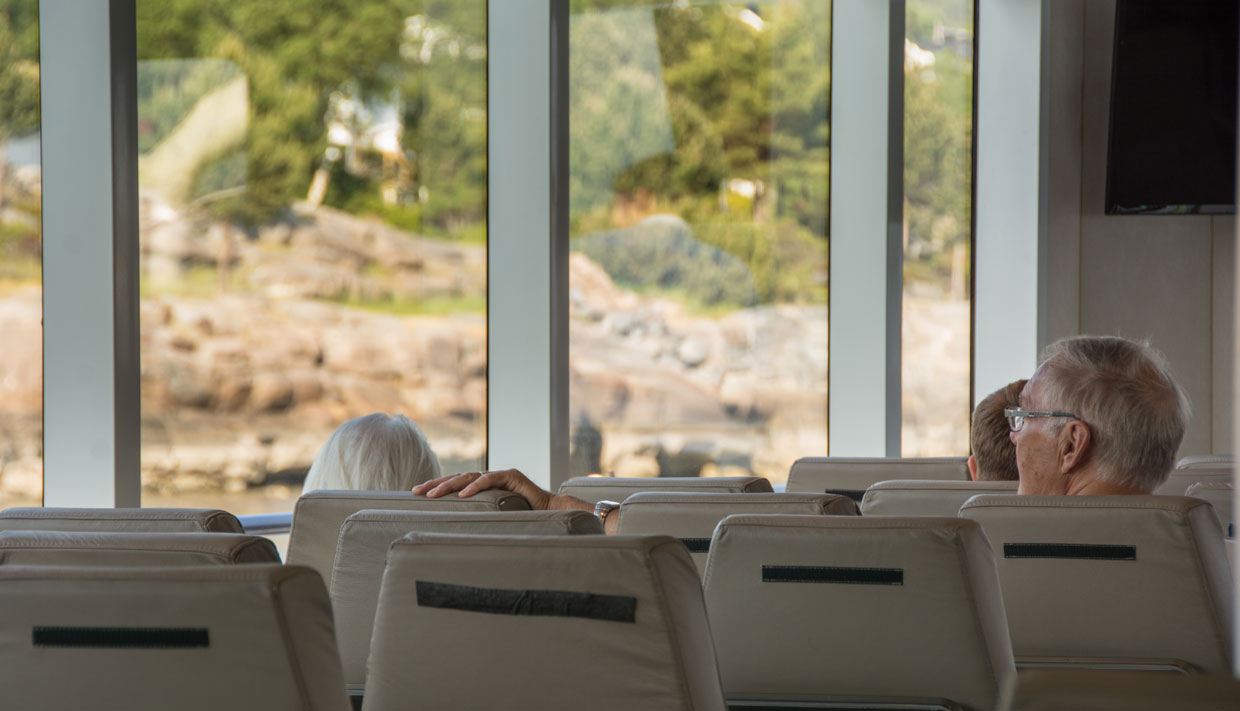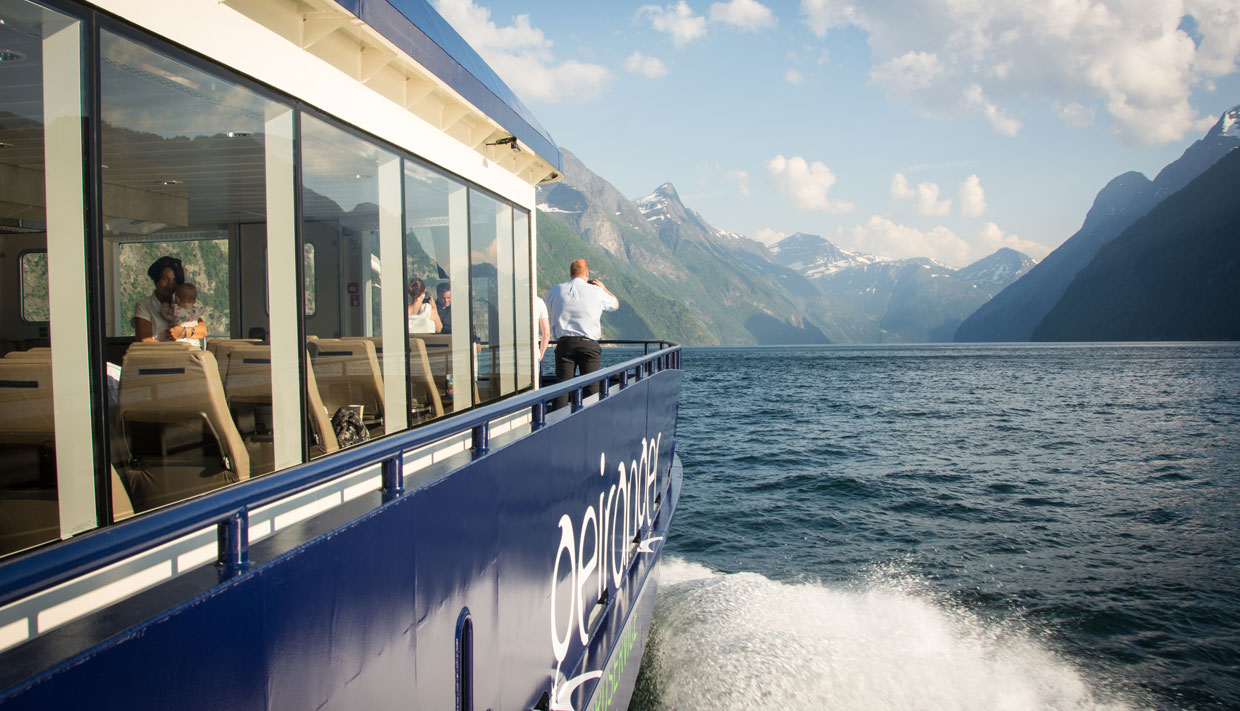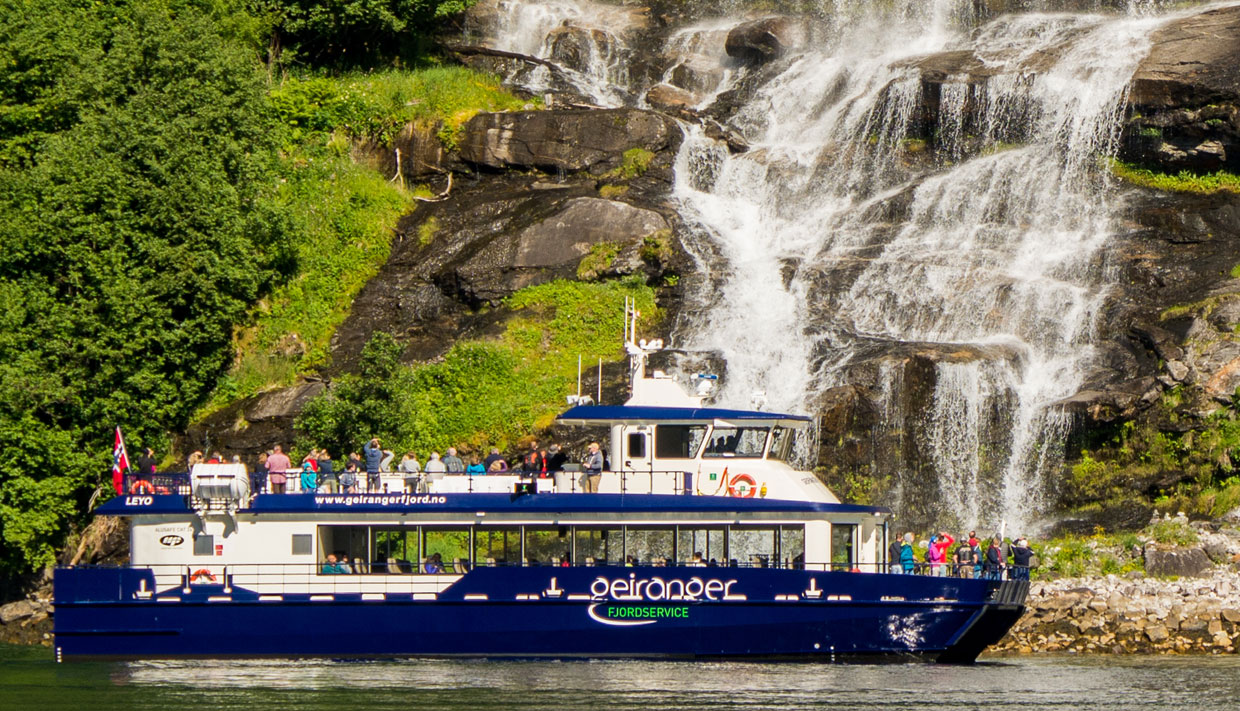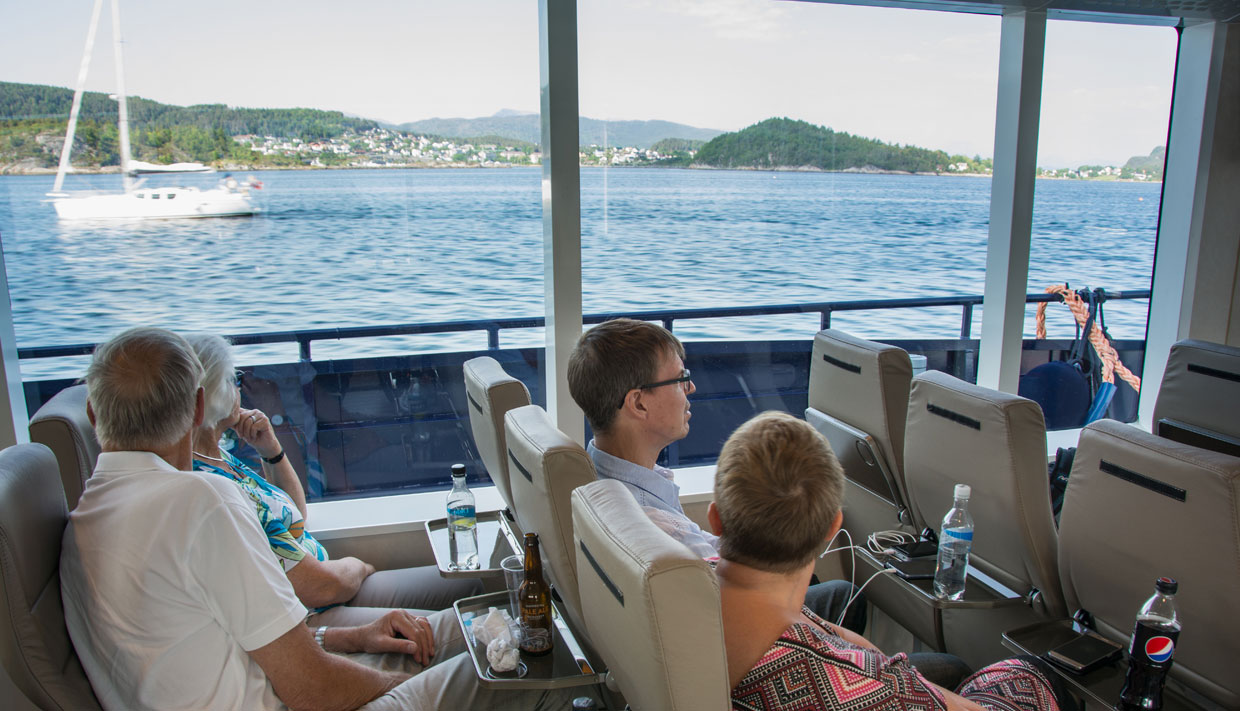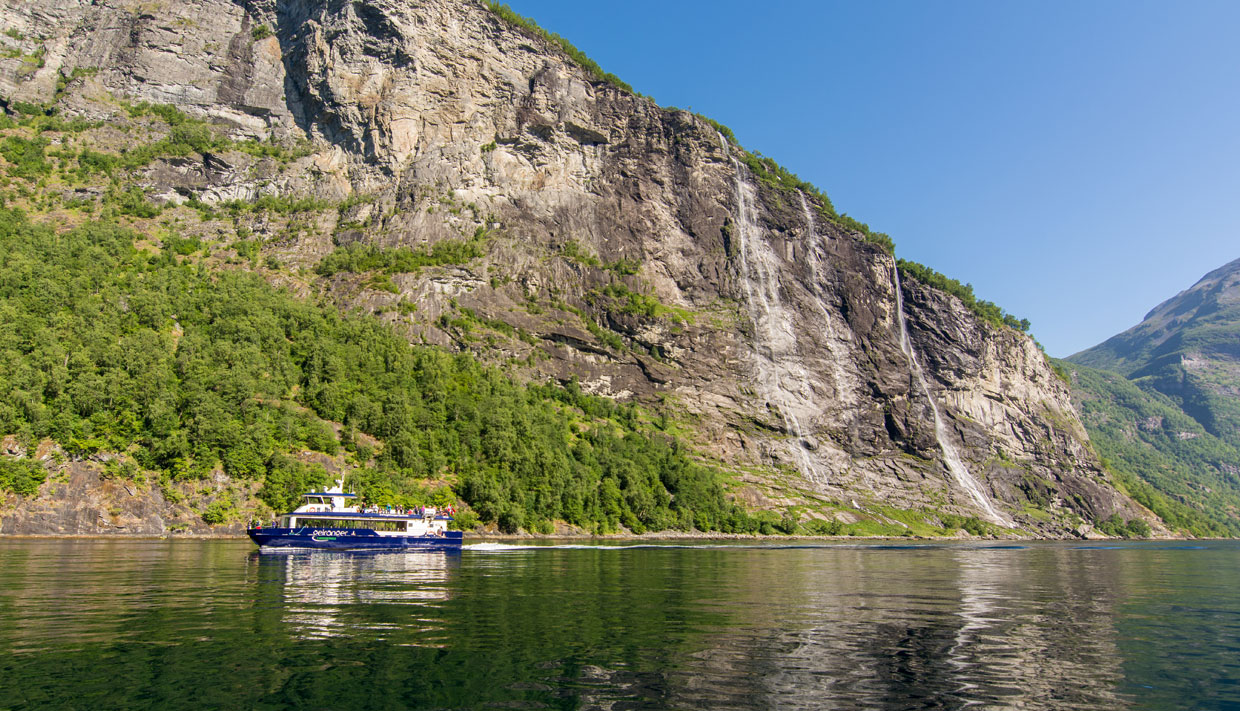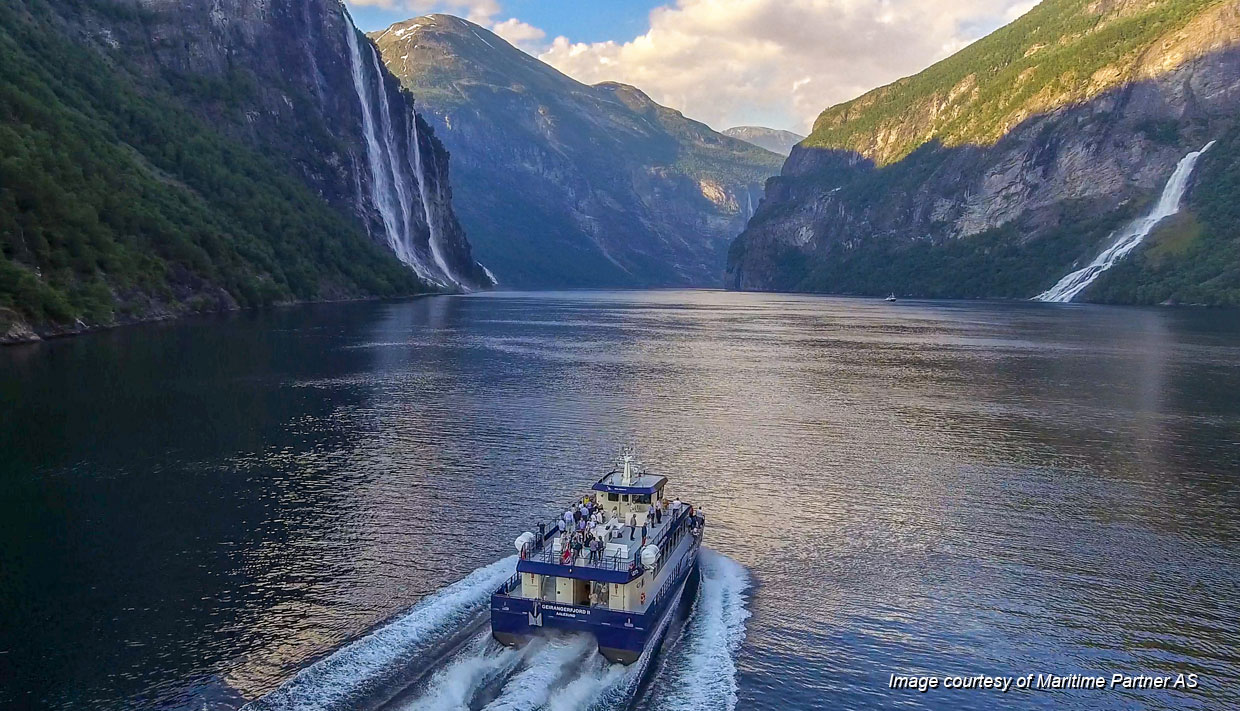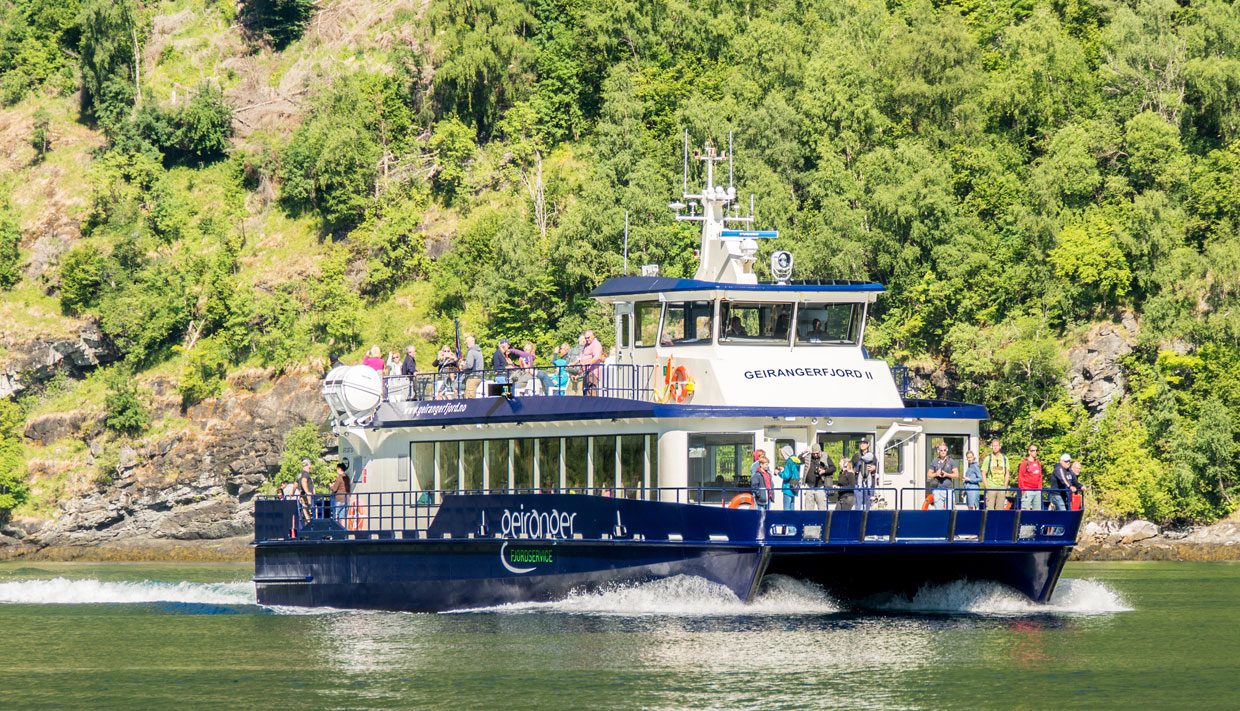 Travel like a local and discover the traditional way to explore the fjords. This beautiful journey from Ålesund to Geiranger is around 120 km passing through three distinctive Fjords and spectacular landscapes.
Our brand new catamaran, the MS Geirangerfjord II has been specifically designed in Norway to enhance the Fjord sightseeing experience. This vessel is the perfect size to cater for individuals and groups on the route from Ålesund to Geiranger. We have the flexibility to make stops along the route, so you can experience how people traditionally traveled to Geiranger before the development of the road network.
Our new and unique audio guide for this route, in Norwegian and English, has been locally written to gather the stories of the fjord farms and areas only accessible by boat.
Enjoy the three hour cruise with a cup of coffee and light refreshments while traveling from the ocean to the fjord. We offer one way trips in both directions as well as return tickets so you can enjoy Geiranger for a single day or stay several. The same day departures gives you three hours to explore the village of Geiranger, enjoy some lunch, join a sightseeing tour by bus, taxi, e-car or ebike. Adventure to the closest viewpoints Eagle bend or Flydalsjuvet, or why not visit the spectacular views of the Dalsnibba/skywalk?
If you are lucky enough to stay a couple days we can help to organise your stay and plan your itinerary be it a guided kayaking trip, relaxing in a spa or enjoying a good meal.

Duration:

circa 3 hours (*Sjøholt/Stranda stop on request ) click to see the map of the tours

Journey:

Ålesund - Brusundet - Storfjorden - Synnylvsfjorden Geirangerfjord, including the waterfalls "The Seven Sisters", "The Suitor" and the "Bridal Veil

Recorded commentary:

Available in 2 languages: Norwegian, English. Click to listen to a sample here

Facilities:
Kiosk with snacks and drinks assortment, WC, inside area with panorama windows and outside panorama deck
Activities in Geiranger
Capacity:

MS Geirangerfjord II (New Catamaran): 147 passengers

Timetable (2019)
Download schedule HERE
Prices 2018:

one way ticket 580 NOK
Adult Round ticket 995 NOK (please book 2 times one way tickets and use discount code on second booking to recive round ticket discount)
Child: 50% 5-15 year
Groups: 5% discount for groups of minimum 15 adults when booking together.

Acessibility:
Suitable for baby carriages and wheelchairs. Attendants travel free with documentation

Tickets:

Online bookings:

For a guaranteed ticket, book online here below. Also available for purchase at the pier before departure.

The booking confirmation with the QR code is the ticket and the boarding pass, which you need to show to the crew when boarding. Please print it out or present it on the smartphone. We recommend saving the ticket offline as a screenshot or a PDF file, to have it available even in case of no internet access.

Departure point:

Geiranger harbour behind the tourist information building in Geiranger,
Next to Ålesund Central Bus station (Rutebilstsjon) South Harbour-see map here or download a PDF map here
Sjøholt Map
Stranda Map
Geiranger Map

Please be at the departure point 15 minutes before your scheduled departure time