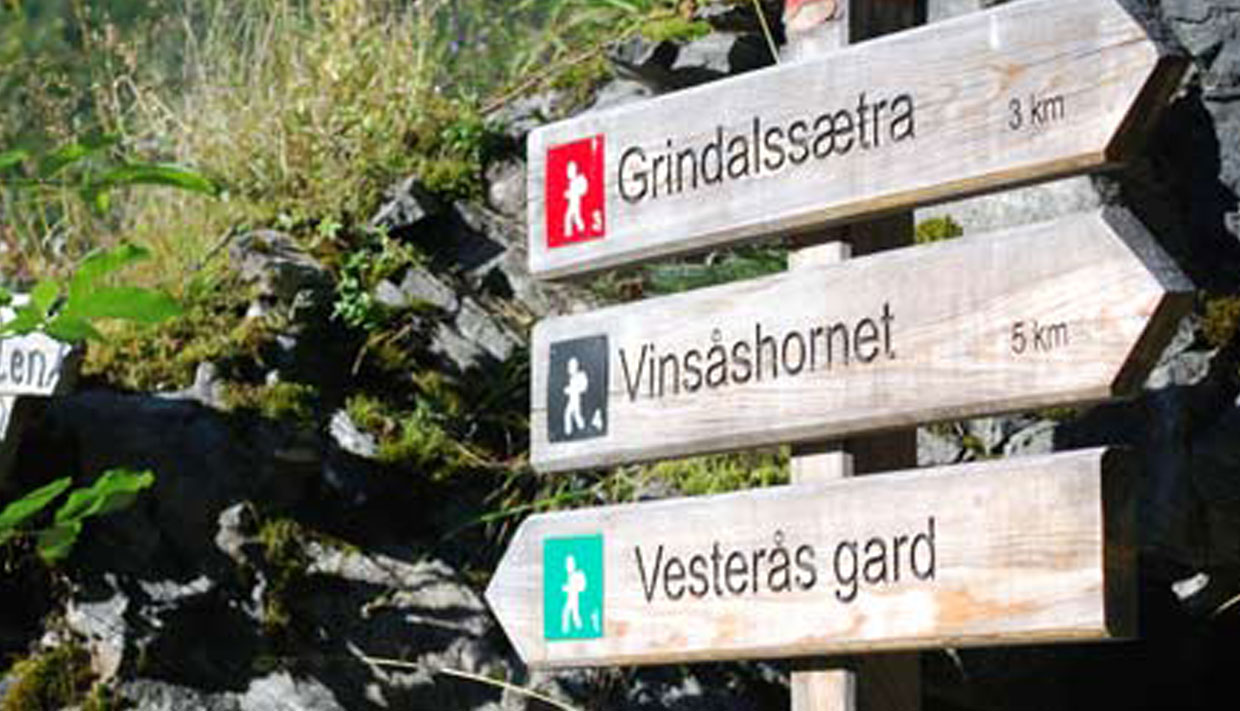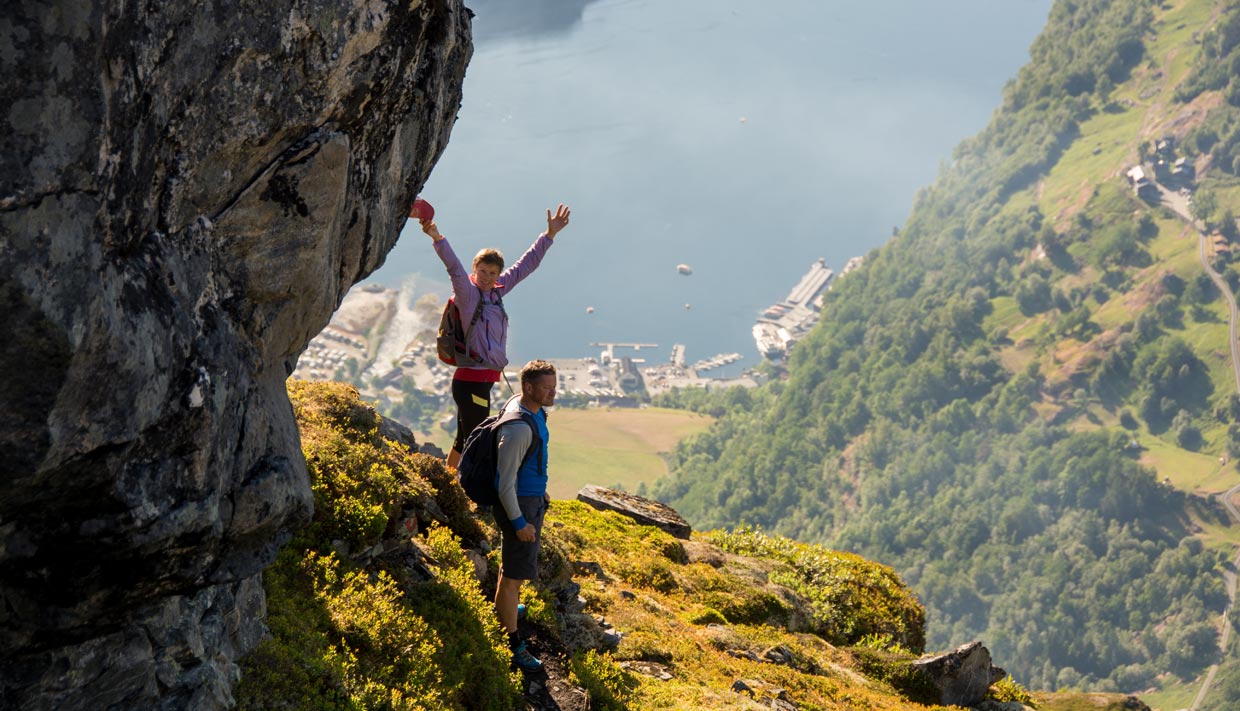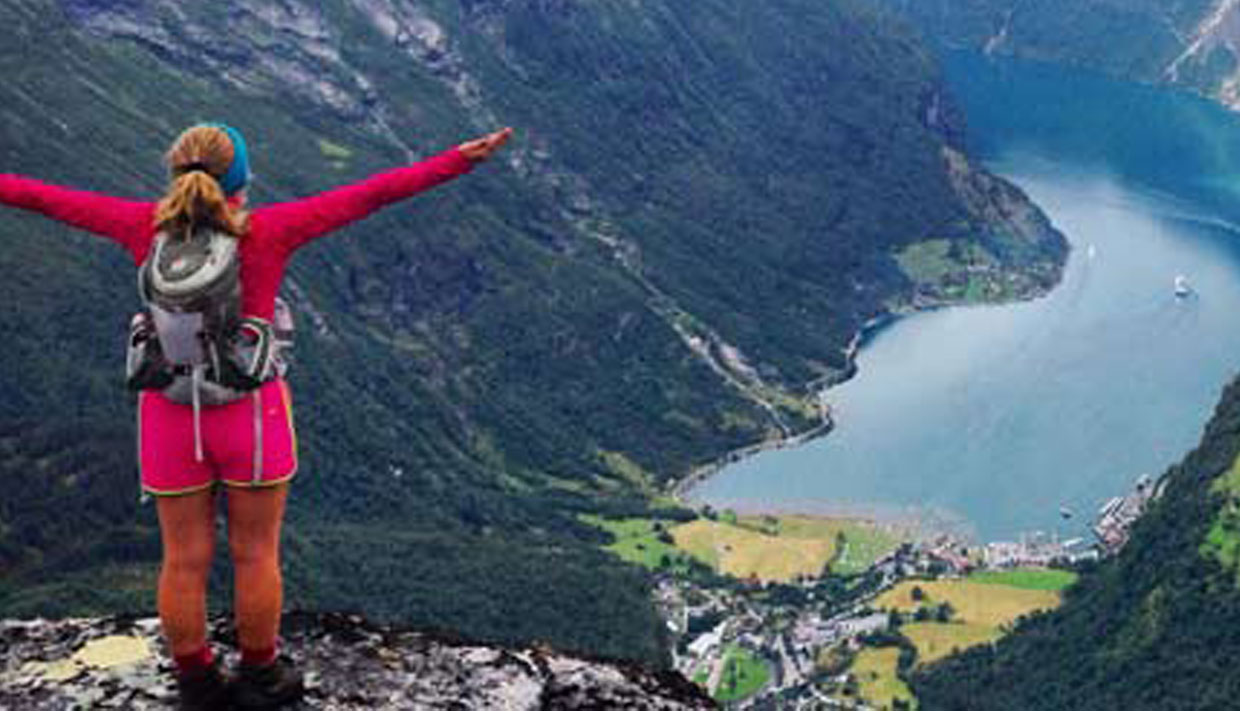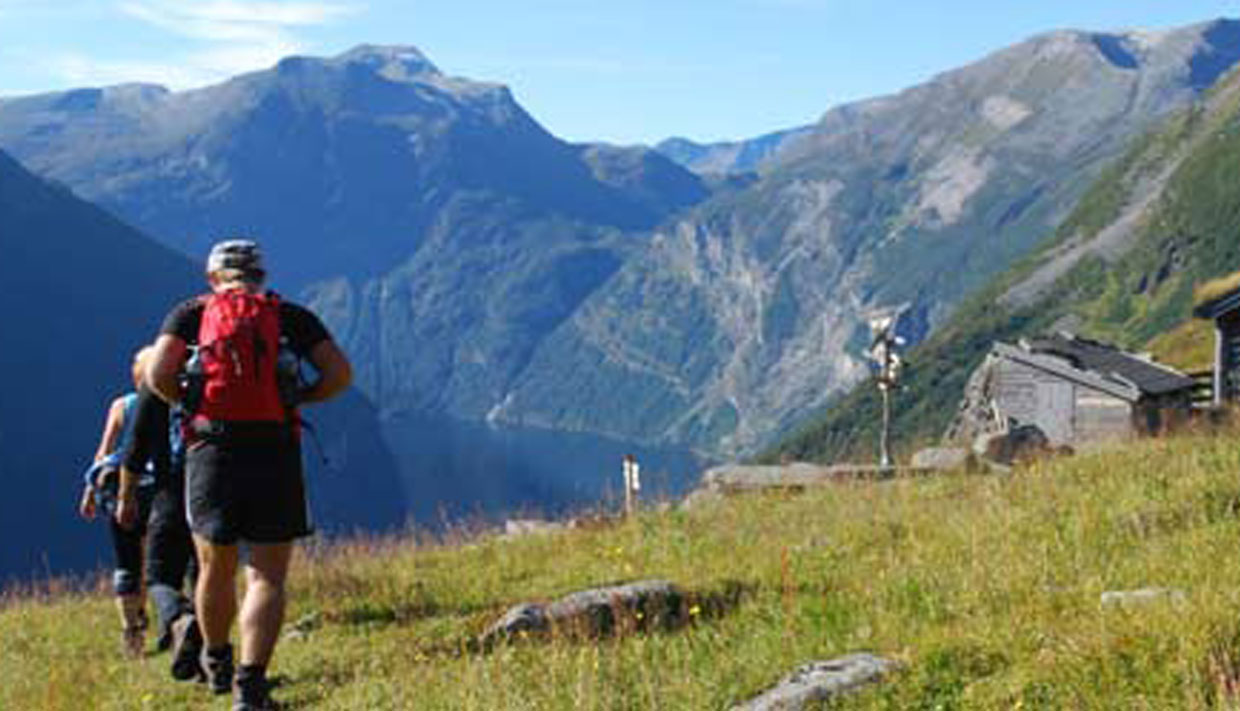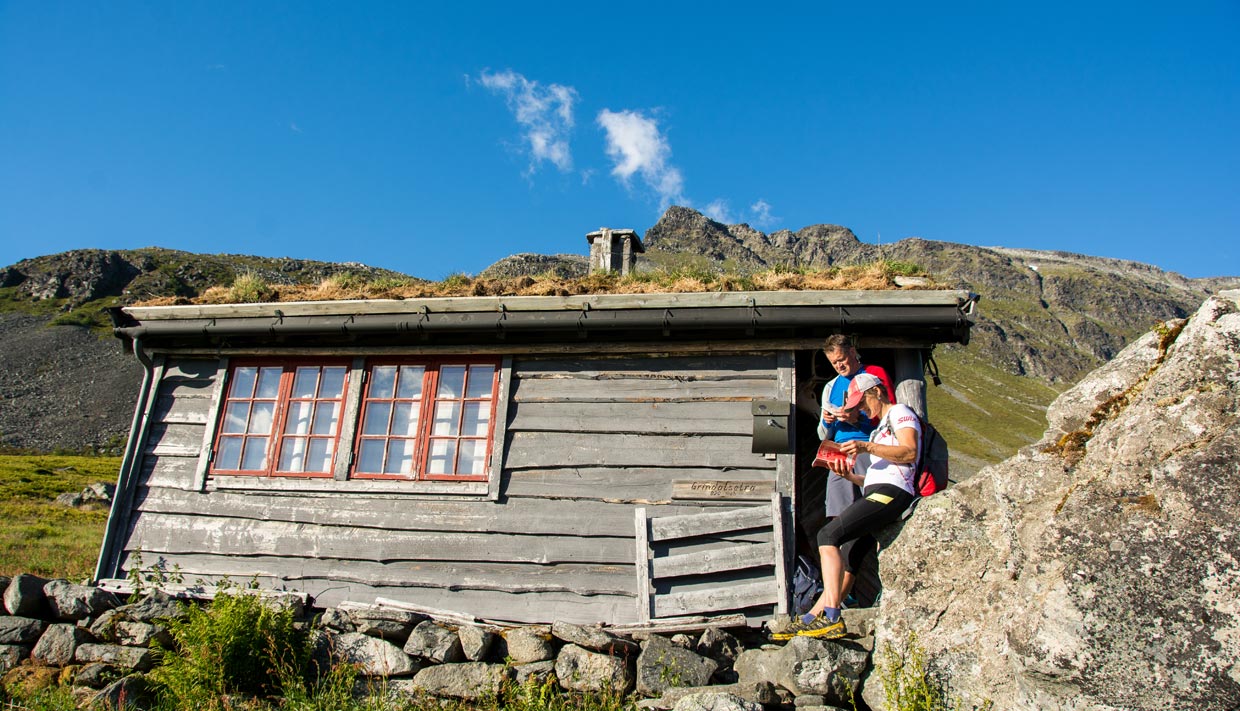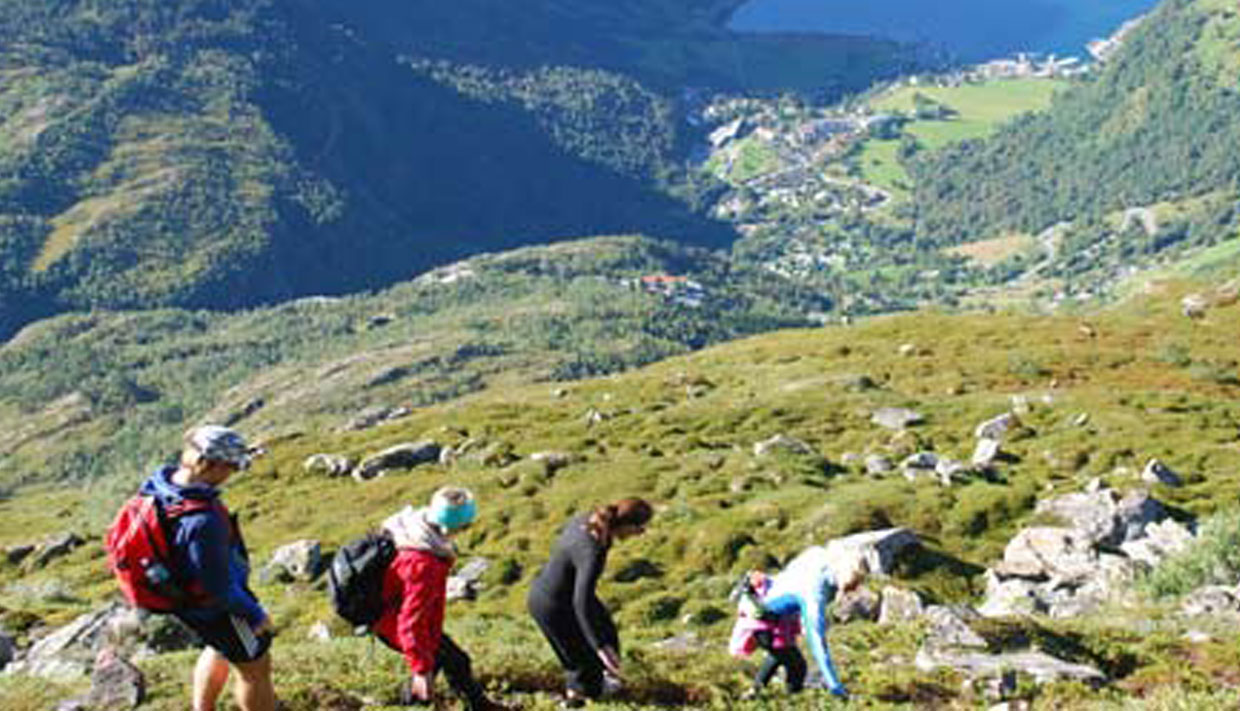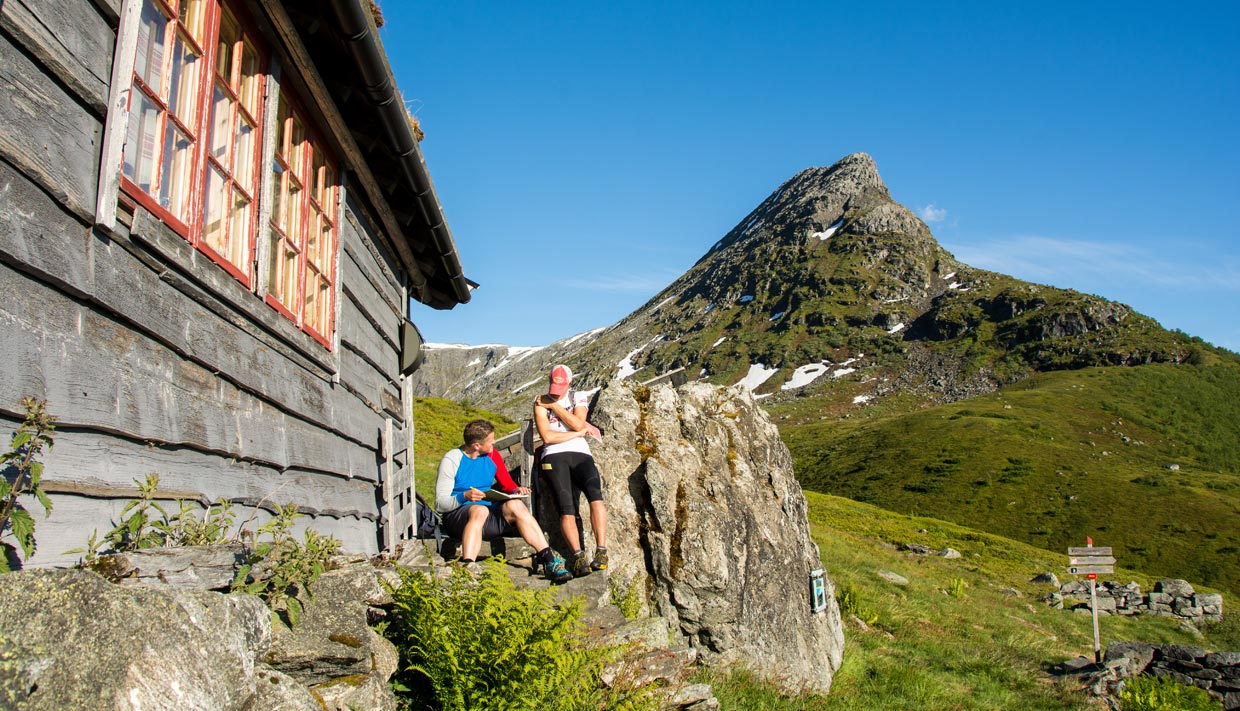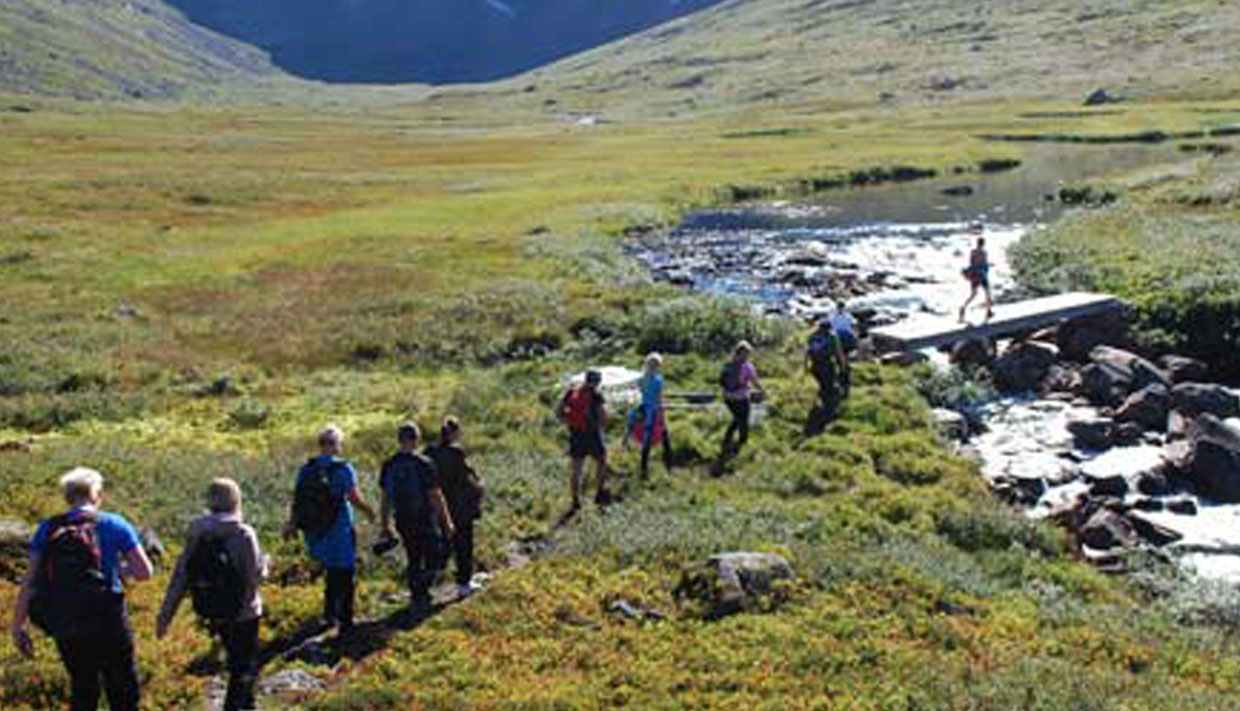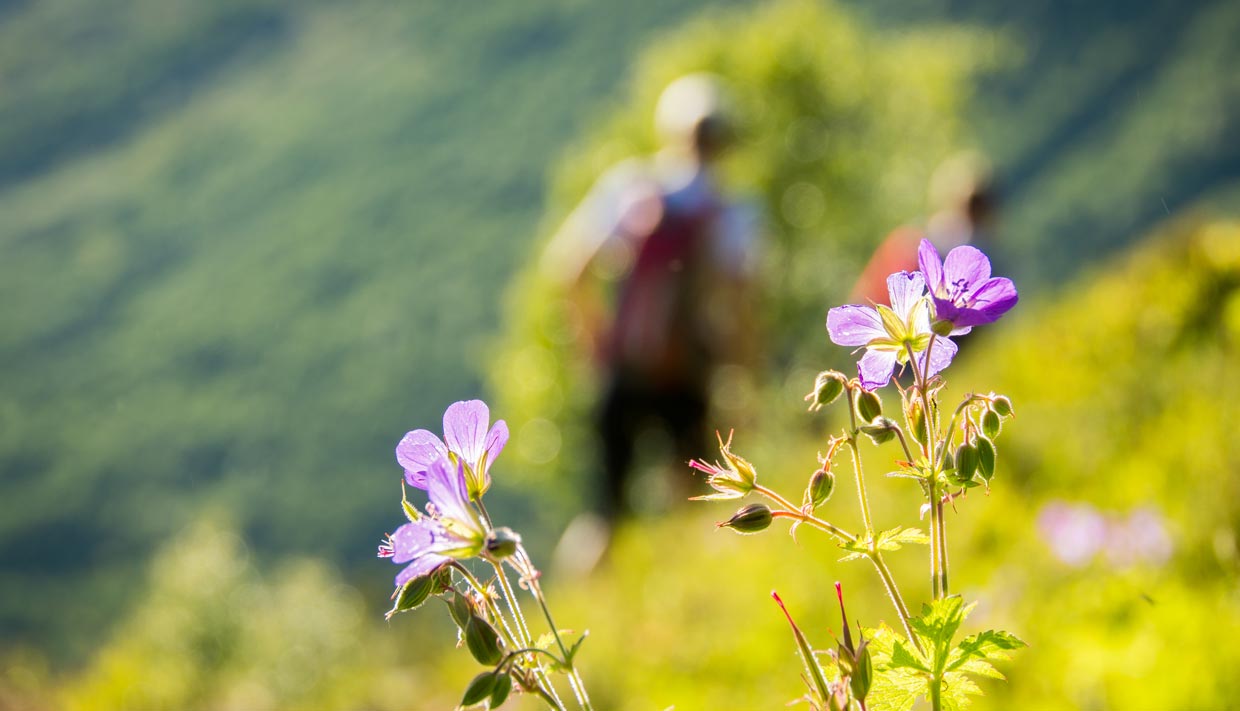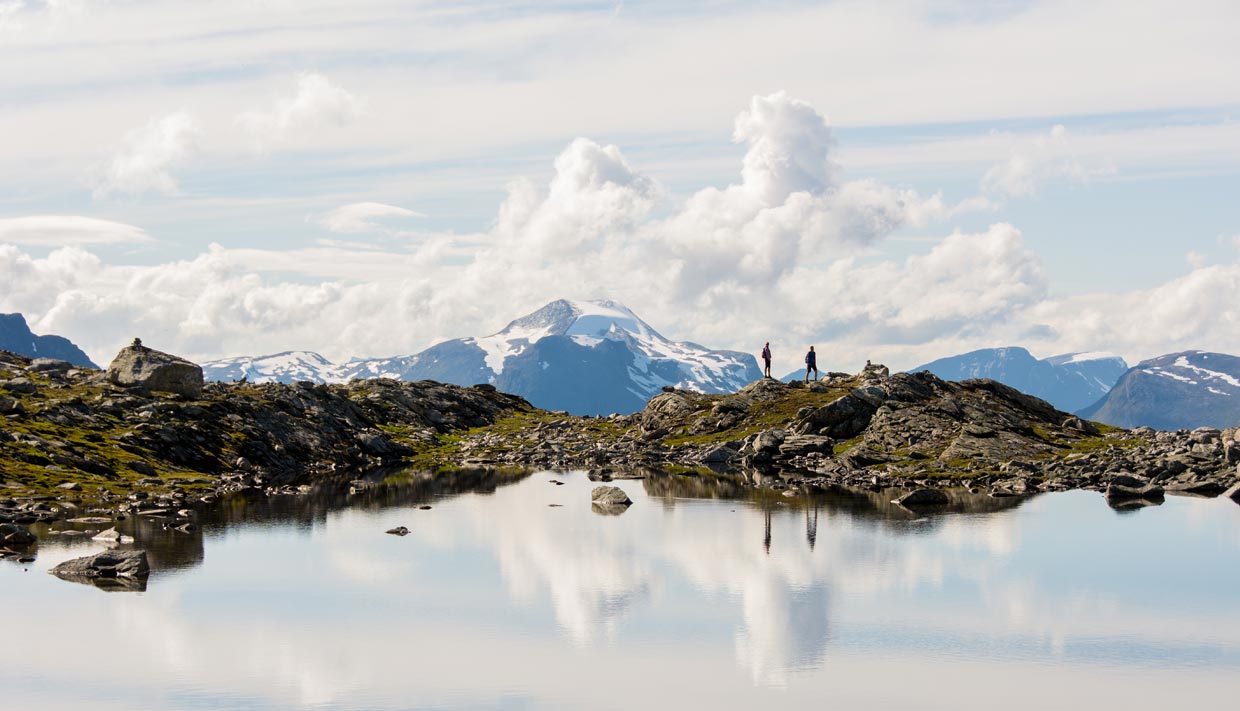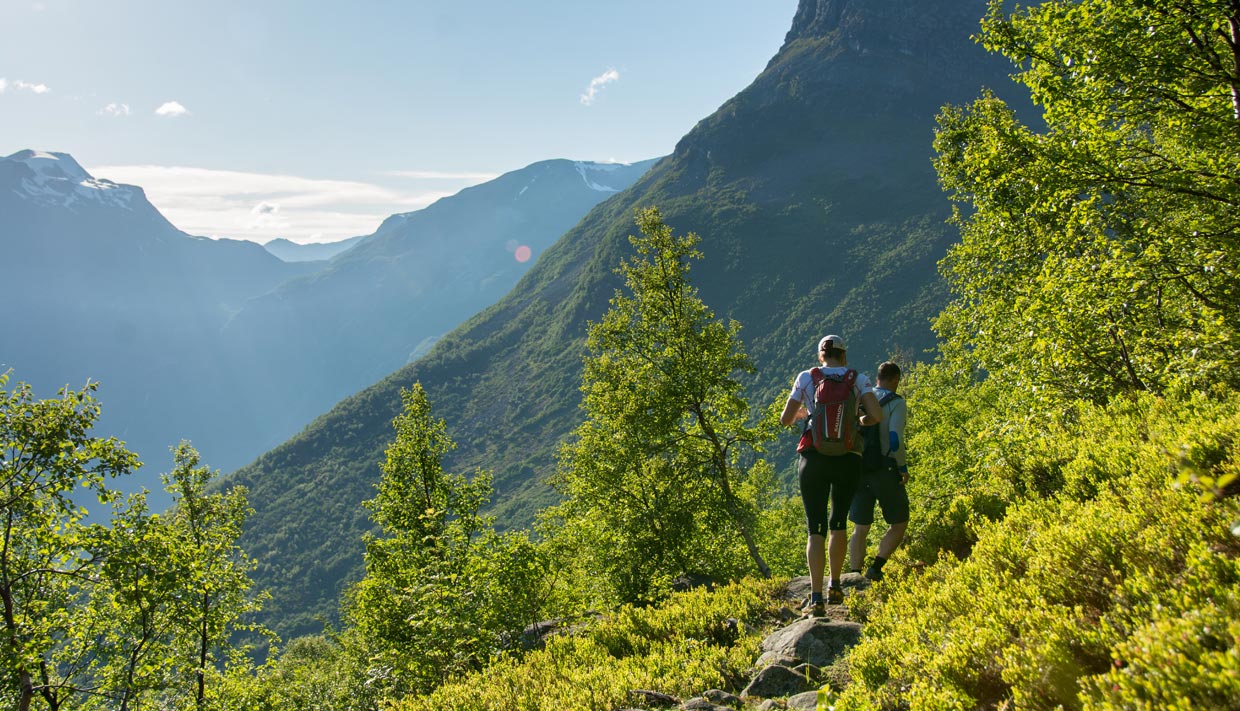 Join the magnificient hike to Vinsåshornet at 1343 meters above sea level. This is the hike to the most spectacular viewpoint in Geiranger! Full day hiking in the peaceful nature!
The trip starts outside Geiranger Touristinformation. We provide the transport for you to Kvanndalen at 675 meters where we start the hike. Transportation takes around 30 minutes. The hike starts with a rather steep ascent along the riverside. We cross over the river and on a warm summer day, you will have the possibility to take a quick bath! We continue upwards as the path nestles on the mountainside. Enjoy spectacular views both into another valley and back down again towards Geiranger. After two hours hiking, we get close to the summit, and we walk past old remnants of hunting places, built hundreds of years ago. We continue over the very top of Vinsåshornet, and towards our resting place just below the summit. This will give you perhaps the most spectacular view on the fjord and Geiranger that there is!
After some lunch, we start descending. We do this on the opposite side and the steep hill demands some concentration. The path takes us into Grinddalen, where we cross the river and continue down towards the end at Hole Hytteutleige. The final half an hour is on a gravel road. At Hole, there is a possibility to buy some refreshments, and this marks the end of our tour. The trip down to Geiranger continues on several shortcuts or along the road, and takes around 20 minutes.
The hike is demanding, but anyone with reasonable fitness, some full day hiking experience and a minimum of equipment can join.
Duration: approximately 6-8 hours.
Dates: from July 1th to Oktober1th 2019
Prices: 5500 nok (1-4 pers) and 7500 nok (5-8 pers)
Meetpingpoint: outside the tourist information in Geiranger centrum at 09:00
Including in the price: guide and transportation to start of hike
Equipment needed: dry clothes to change into. A good jacket for the wind is recommended. The weather can change quickly at these hights. Proper hiking shoes are recommended, but good sport shoes can be used.
Lunch: can be ordered from Geiranger Bakery for extra cost. Bring enough food, energy and beverage.