Car and bicycle hire

In Geiranger and want to see the sights by bicycle or hire a car? You can reach the famous Ørnesvingen ("Eagle Bend") and Flydalsjuvet viewpoints by bike or, more easily, on one of our NEW electric bicycles.
From these stunning viewpoints, you can admire the breathtaking scenery of the Geirangerfjord UNESCO World Heritage site.
Mt. Dalsnibba and Trollstigen, the famous "Troll Road", make a great day trip if you hire a car.
You can book bikes and cars as an independent traveller. As demand is high, we recommend booking via email so you are sure to get one for your one-day visit to Geiranger.
Cycling made easy! Cycling made Fun!! Bike like a Viking = strong with a smile! Would you like to bicycle around Geiranger in comfort? Tackle the up hills to get the stunning views while staying relaxed? Are you looking for: fun and great photo opportunities Hill climbing made easy Exercise without exhaustion! Cycling without ....
Read more »
1 days
From
NOK 250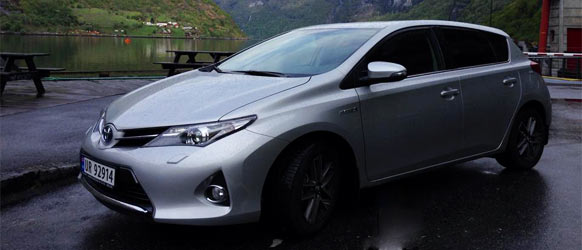 The Geirangerfjord and surrounding area boast majestic snow-covered mountain peaks, thundering waterfalls, fertile farmland and deep-blue fjords. Hiring a car gives you the freedom and flexibility to stop wherever you want to along the way. To hire a car you will have to provide the following: Start your booking process using the reservation ....
Read more »
Geiranger Fjordservice AS offers a selection of shore excursions for groups , by bus with a local guide. We can also customise trips for smaller groups. All excursions must be pre-booked. Excursions available: Geiranger - Flydalsjuvet - Dalsnibba (1500 m above sea level) - Eagle Bend (duration 3 hours) Geiranger - Flydalsjuvet - Dalsnibba (1500 ....
Read more »