Geiranger Bike rental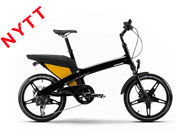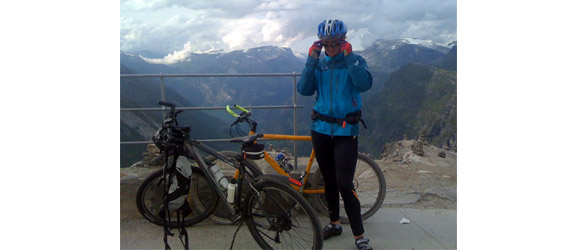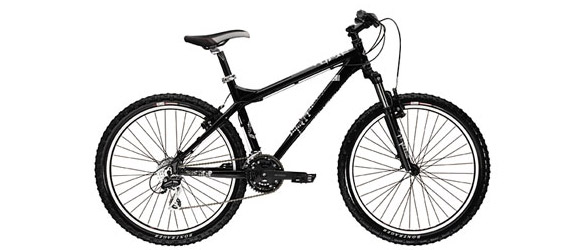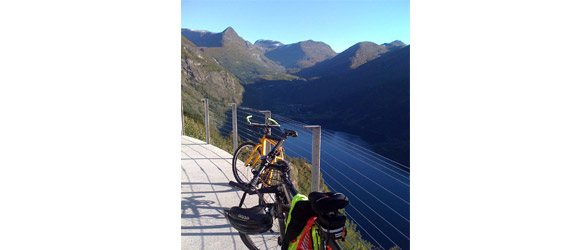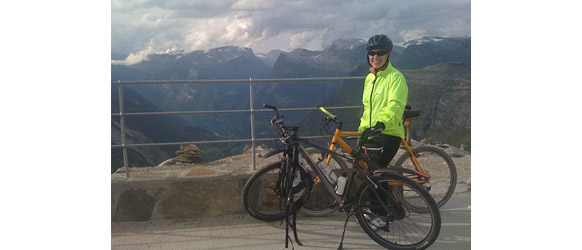 The Geirangerfjord and surrounding area boasts majestic snow-covered mountain peaks, roaring waterfalls, fertile farmland and deep blue fjords.
From the seat of your bicycle you will be able to experience the spectacular surroundings at close quarters, with a fantastic view over one of the most beautiful travel destinations in the world. It is also possible to combine cycling with driving a car for part of the way.
The roads around Geiranger are often small, include many tight corners and hairpins. Vehicle Traffic can be heavy at times. Be aware of other road users and take care.
You can rent the bikes at our ticketoffice at the Geiranger Turistinformation. Map

Information/booking: + 47 70 26 30 07
+ 47 70 26 56 00
Epost: booking@geirangerfjord.no
Rates
Bicycles can be rent pr.hour, half-day (up to 4 hours) or full-day (24h)
PRICES 2015:
Price pr.hour: NOK 100,- elektric bike: NOK 120
Price half-day: NOK 230,- (3 hours) elektric bike: NOK 270
Price full-day: NOK 400,-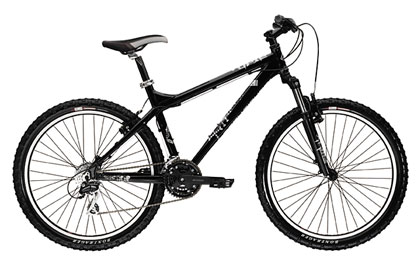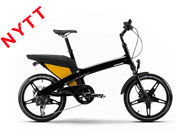 10 Gary Fischer bikes- 2007 model
Use of helment is included in the price.
For more information/ reservation:
+47 70 26 30 07
+47 70 26 56 00


Epost: booking@geirangerfjord.no

Cycle Routes
Short routes
2 km cycle route, flat road to Homlong (gravel)
2 km cycle route, flat road to Grande (main road)

Medium routes
• Ørnevegen, 7 km. 10% upward gradient. Flat from Geiranger to Grande, after which the rest of the route climbs gradually to the top.
• Flydalsjuvet, 5 km. 9% upward gradient. An even climb with few flat sections.
• Dalsnibba, 21 km, steep climb. 2 flat sections. The last 5 km from Djupvatn to Dalsnibba are along a gravel road.
Long routes
• Up Ørnevegen to Eidsdal, on to idyllic Kilsti, approx. 22 km. A steep climb up to Ørnevegen followed by a gentle downward slope towards Eidsdal. Turn off in the direction of Kilsti 2 km before Eidsdal.
• Grotli (up to Djupvatn lake on the RV63, continue towards Strynefjell mountain and Grotli) – approx. 39 km
Bus/bicycle combination
09:30 - Departure by Fjord1 scheduled bus service Geiranger–Ørnesvingen. Arrive at Ørnesvingen at 10:00.
Cycle tour from Ørnesvingen to Kilsti (see above) and back.
Alternatively, you can cycle all the way to Eidsdal and take the 11:20 bus back to Geiranger.

Bus from Geiranger–Langvatn, cycle to Grotli and back, then choose between taking the bus and cycling back to Geiranger.

Ferry Geiranger - Hellesylt. Cycle along the postal road to Stranda.
Ferry Geiranger - Hellesylt. Cycle into the beautiful Norangsdal valley. From here it is possible to continue to Villa Norangdal or Hotel Union Øye. Cycle back and return by bus or ferry from Hellsylt–Geiranger.

Rental office at Geiranger Tourist Information (Geiranger quay)
For more information/booking:
+47 70 26 30 07
+47 70 26 56 00

E-mail: booking@geirangerfjord.no