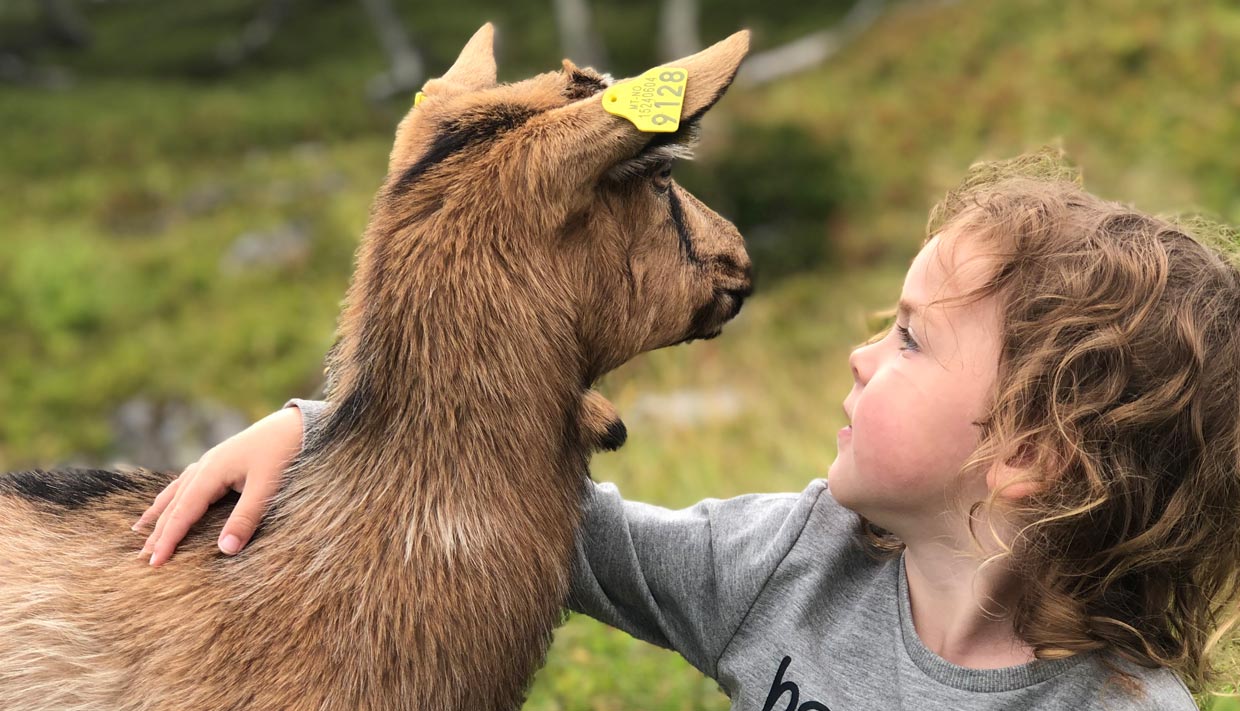 Beiteslepp på Ytste-Kilsti gard
TOUR: Breakfast with the Goats.
Be a norwegian goat farmer for a morning. Meet up with the family and their goats straight after milking, and help lead the goats up to the summer farm grazing area. This is a gentle 2km walk through a mix of open pastures and Birch trees leading to Lake Kilsti. Once you arrive at the beautiful Lake Kilsti cabins, enjoy some traditional Norwegian food with the farmer as you relax and enjoy the magical setting beside the lake.
2.5 hours, (1,5 h Transport) 15. June – 15. September English/Norwegian
Be part of a daily routine at this local traditional Family goat farm
Traditional Norwegian food together with the local farmer "Jannicke"
Capacity: up to 6 people
Prices per tour: NOK 5,000 from 1–6 persons

Starting time: 08:00 – 10:00/10:30

Meeting point: Ytste Kilsti Farm

Online bookings only, book at least 2 days before arrival