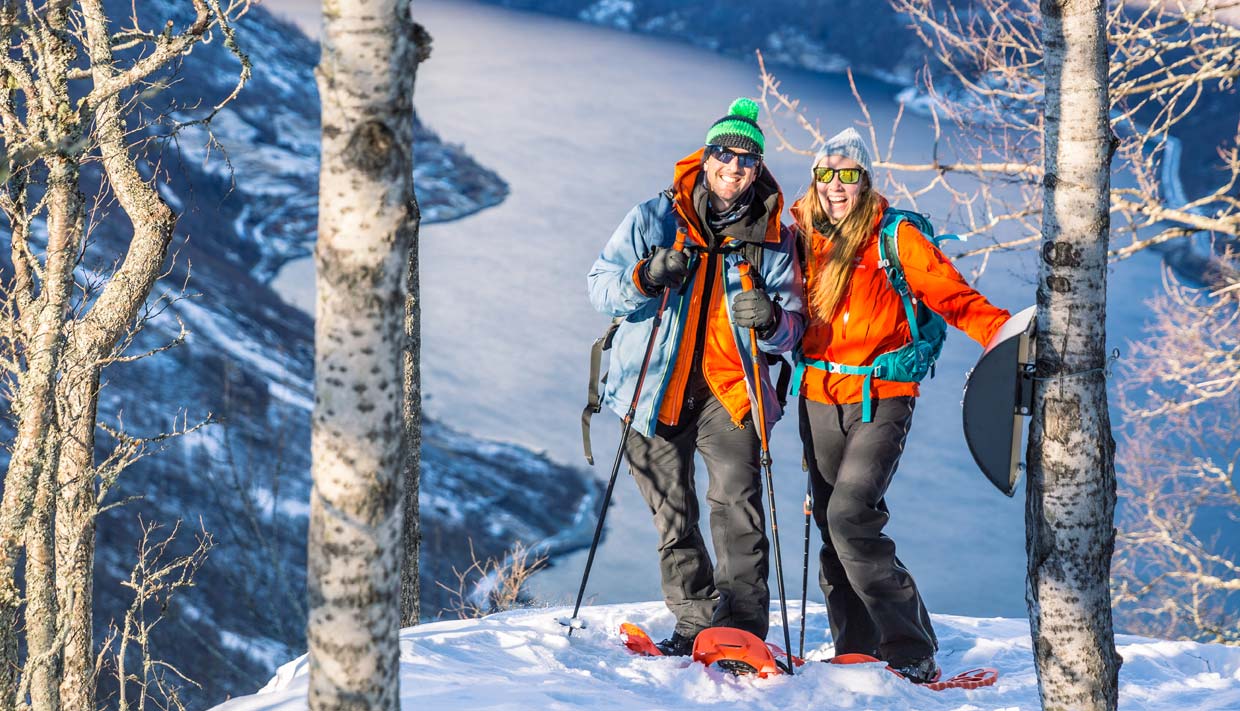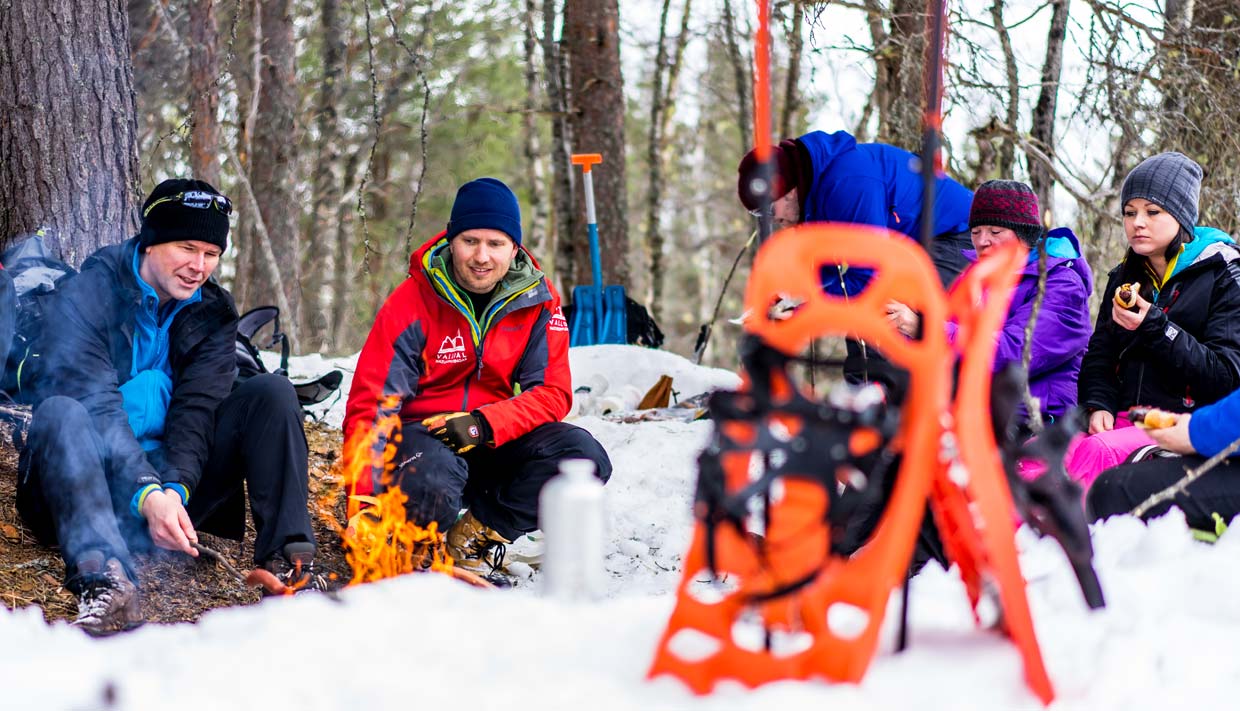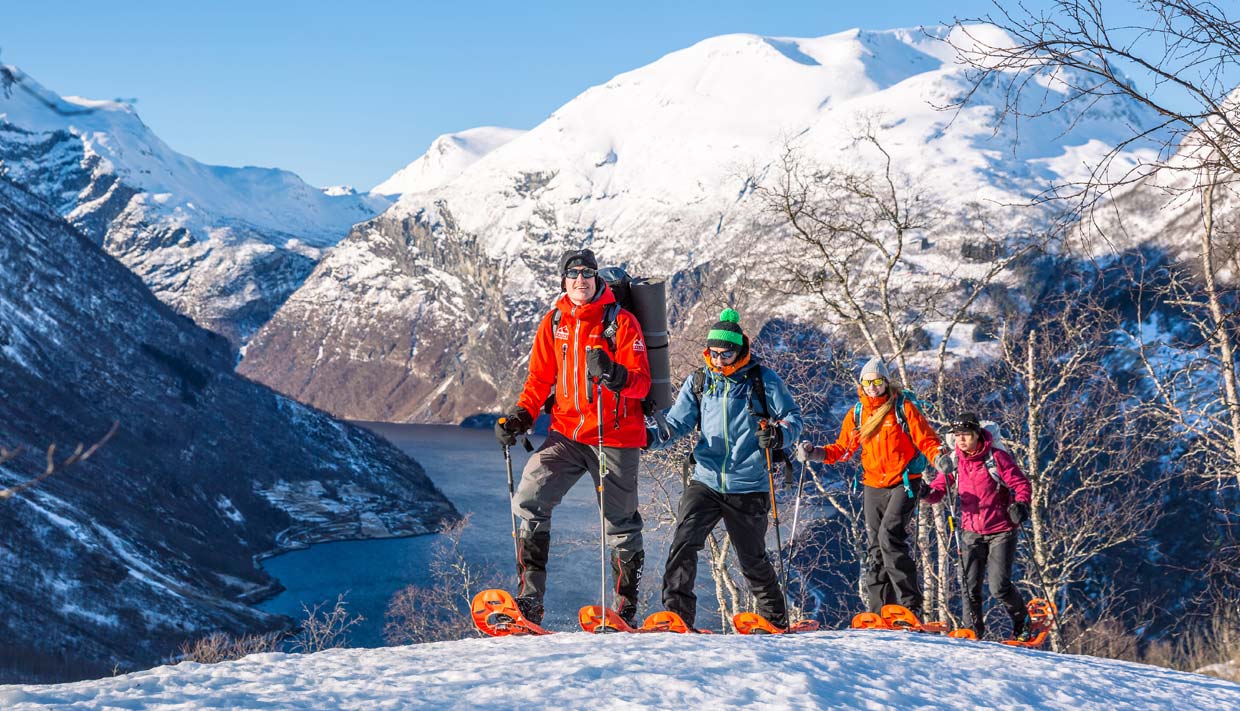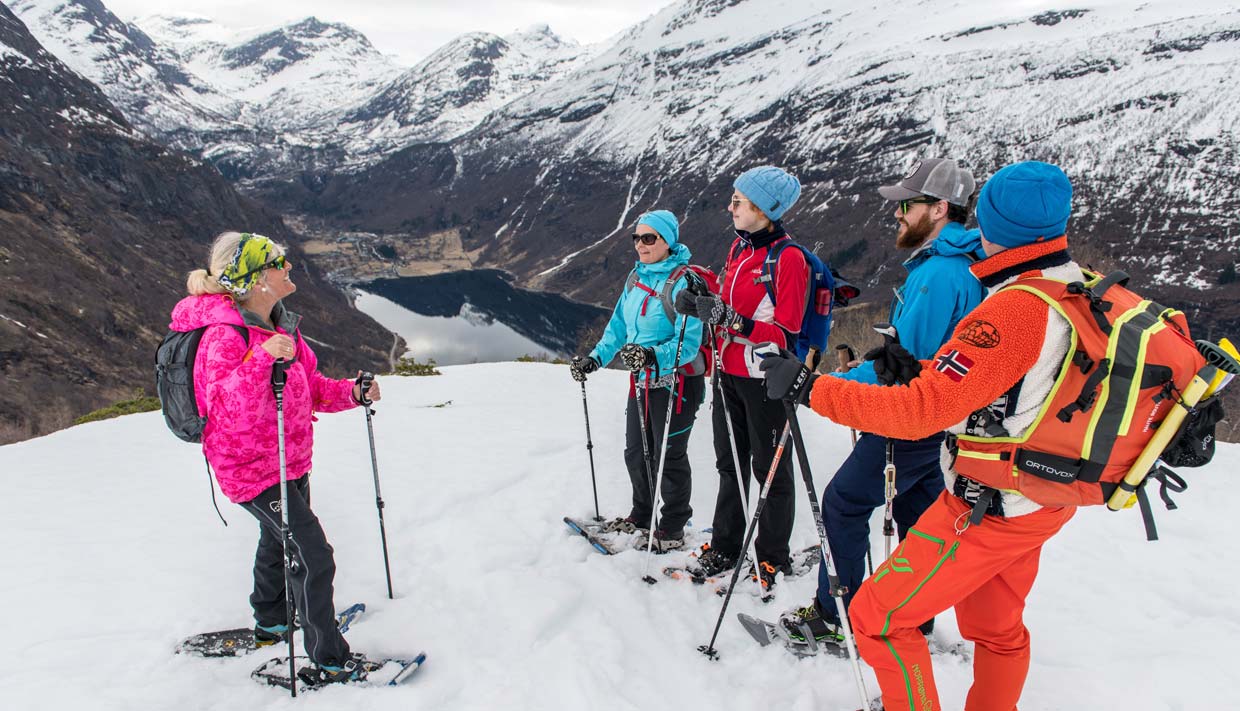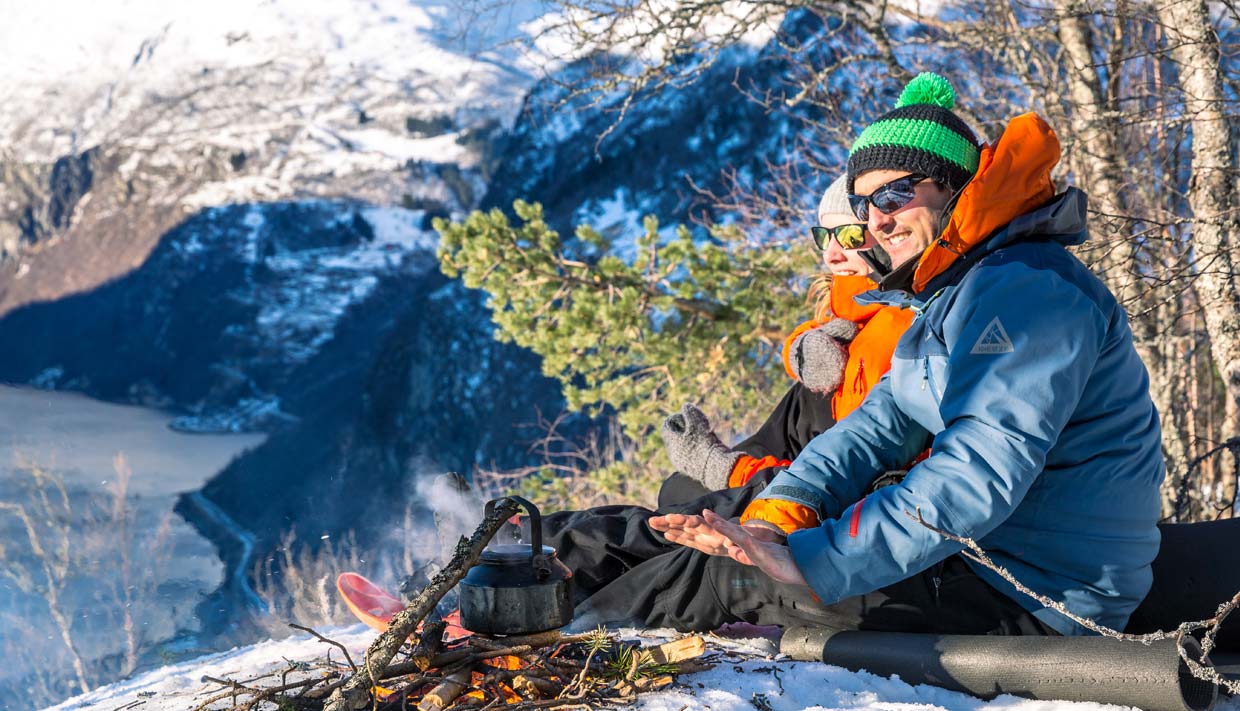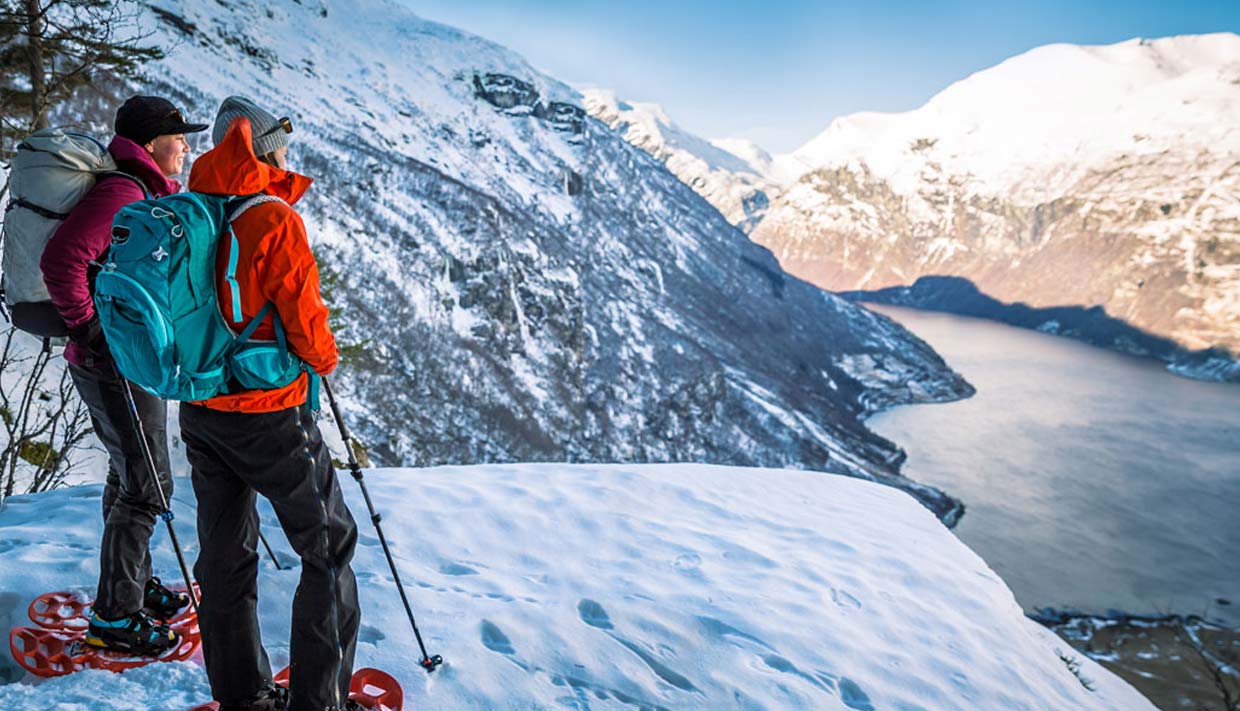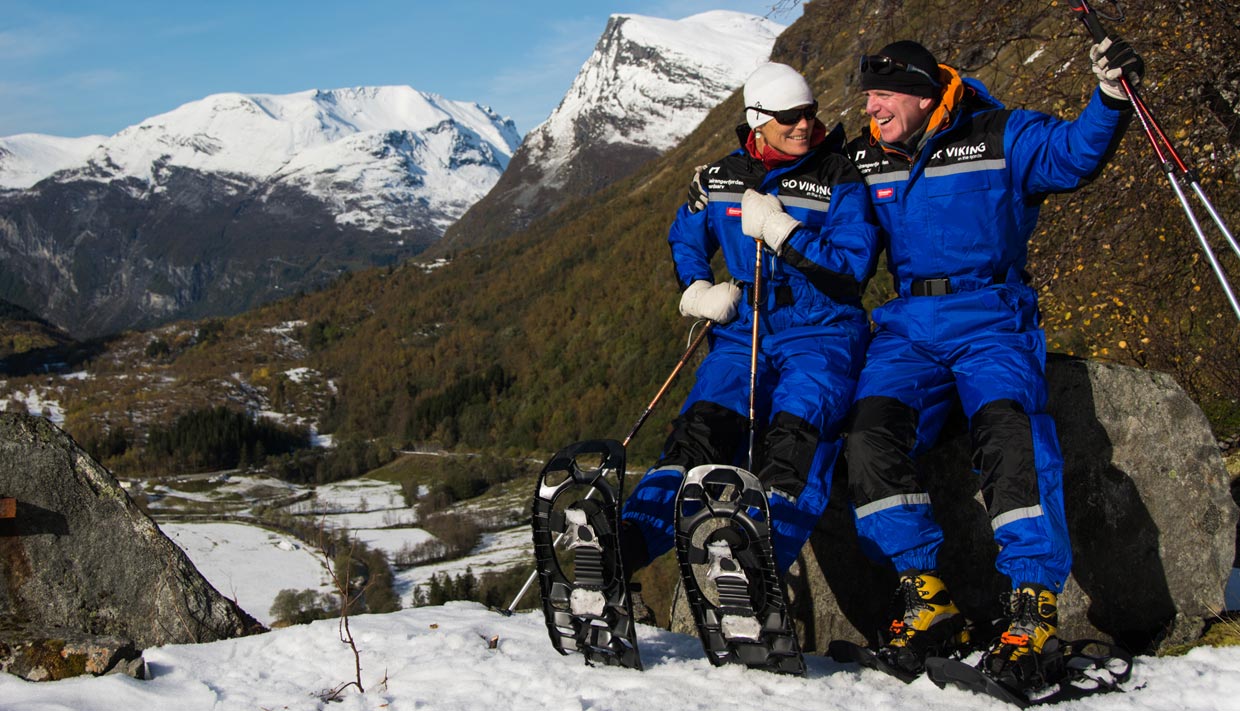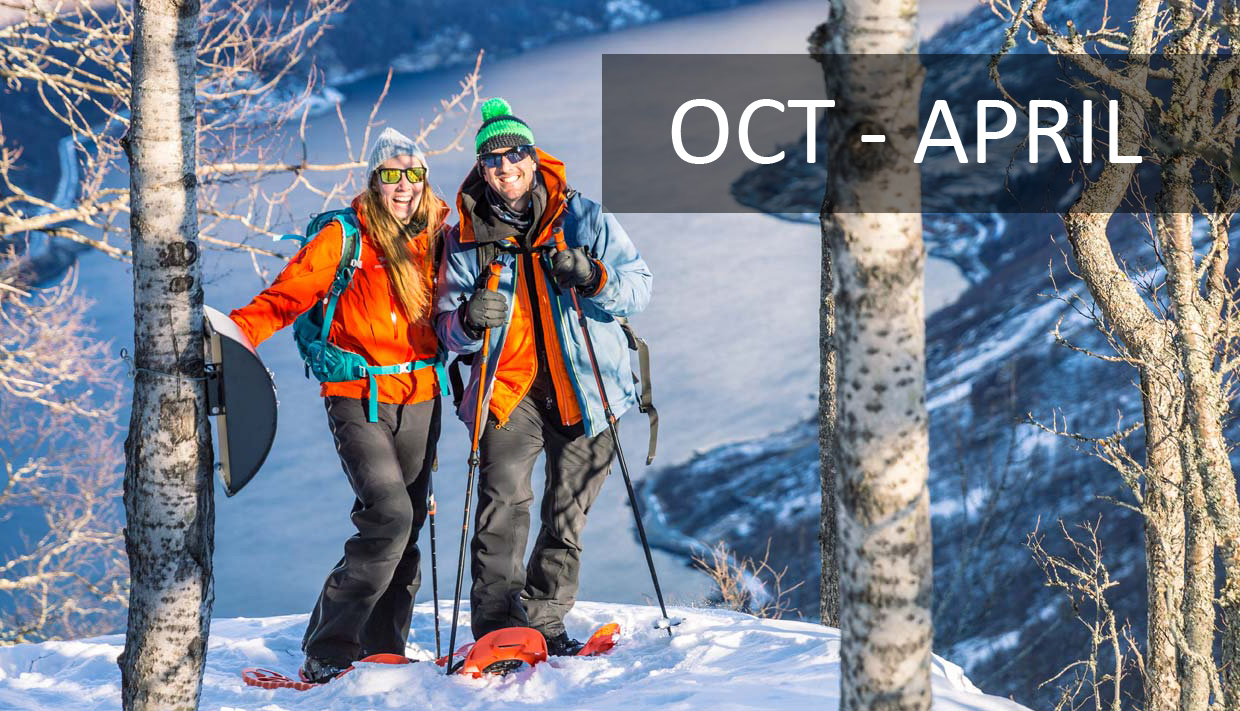 Is it your dream to experience untouched snow, magnificent fjord views, deep forests and mountain farms?
Try snowshoeing as a special way of doing just that.

Local history and a vast knowledge of culture and nature will be shared with you on the way to winter paradise.
Tailored adventures can be arranged for you or your group.
#tasteofwinter
Includes:
- UNESCO World Heritage Guide Service
- Snowshoes and poles
- Thermal dress if needed,
- Transport if needed
- Local food served in the outdoors can be arranged (add-on)
Max group size: 12 p (also possible up to 40 p has to be arranged ahead of time)
Duration: 2 hours ( also longer tours 5 hours has to be arranged ahead of time)
Price: 900 nok per person
Minimum price is 5000 NOK *please book this if you 1-5 people.
Skills required:
- No skills required. Follow the guide's instructions.
- Age limit: 10.
- Physical condition: Normal, we will personalize the tour according to ability.

Meeting point: meet your guide at the information desk at the Norsk Fjordsenter/across Union Hotel