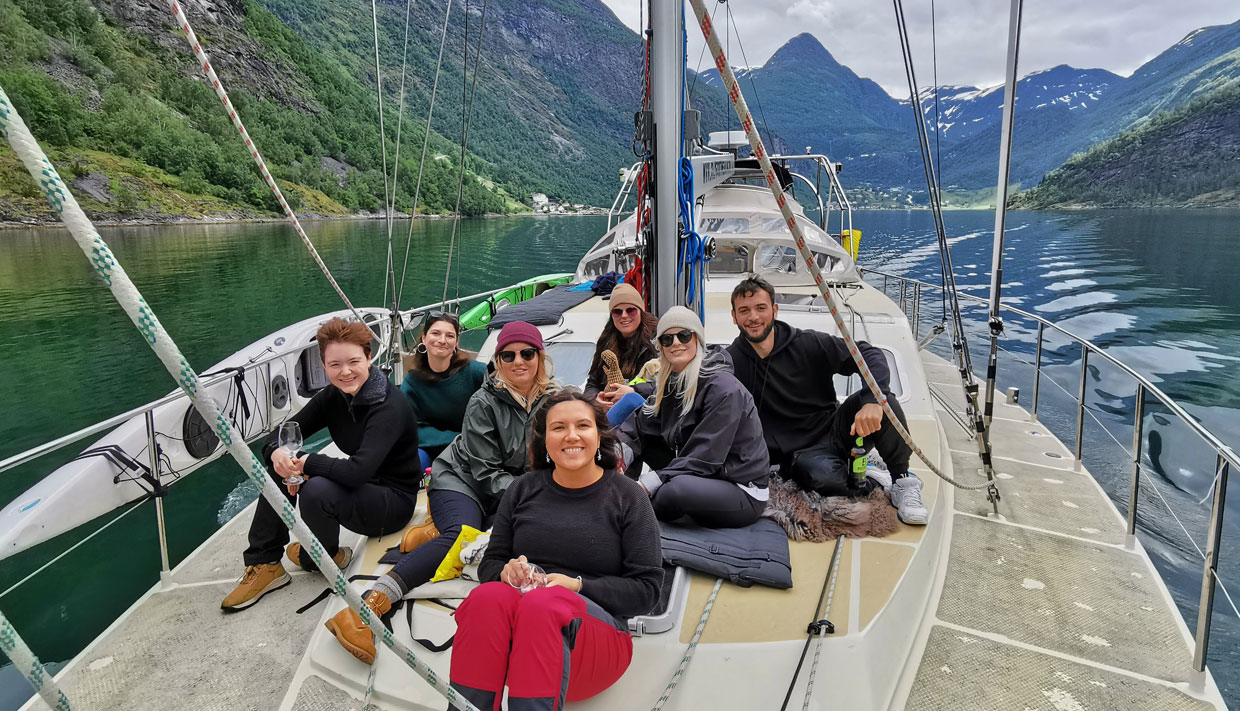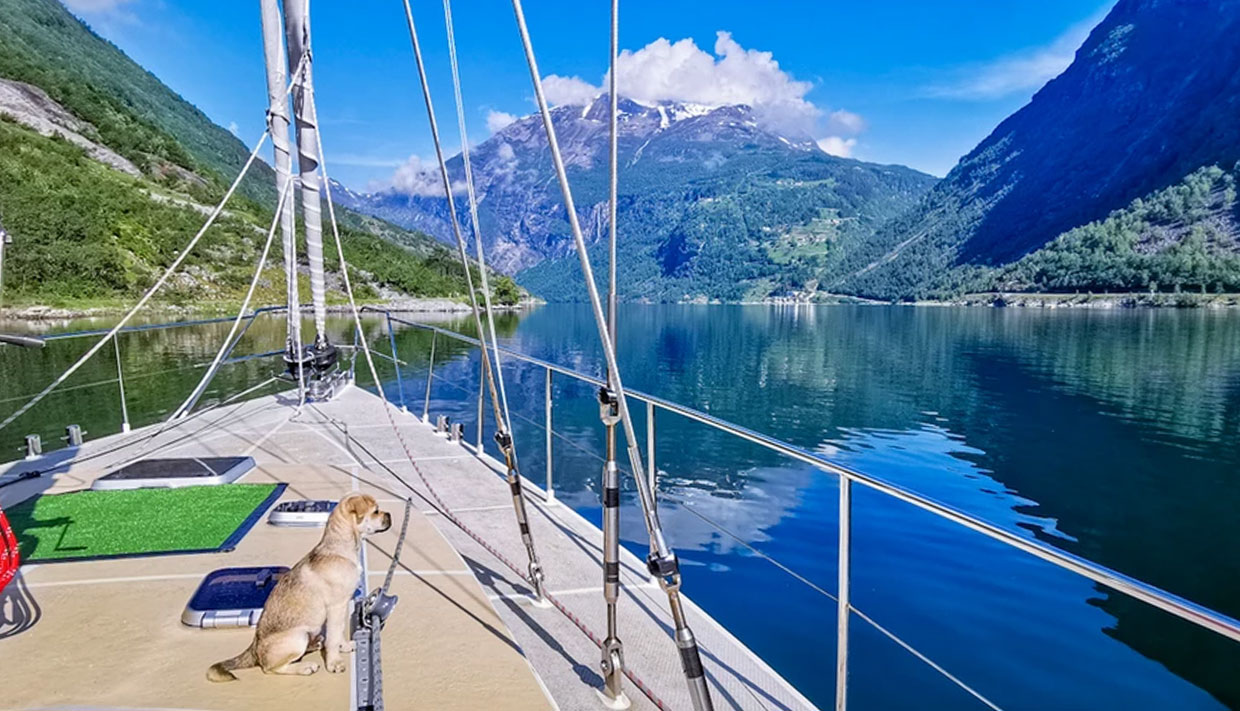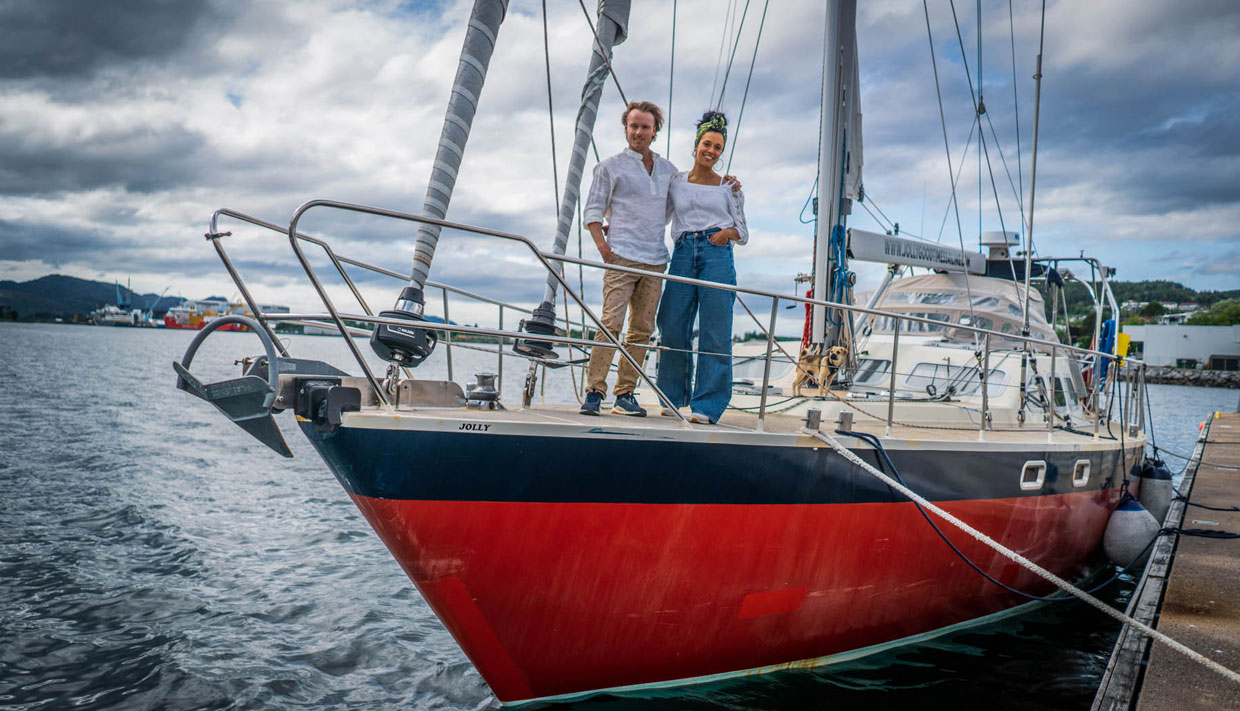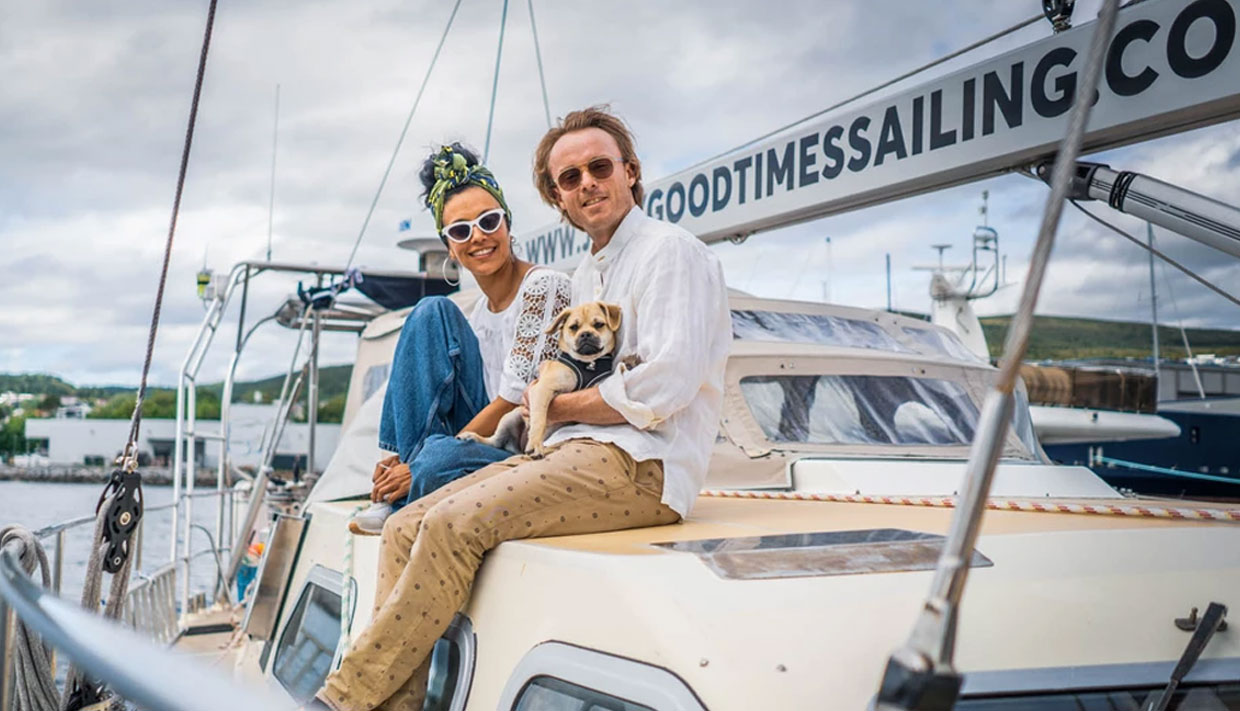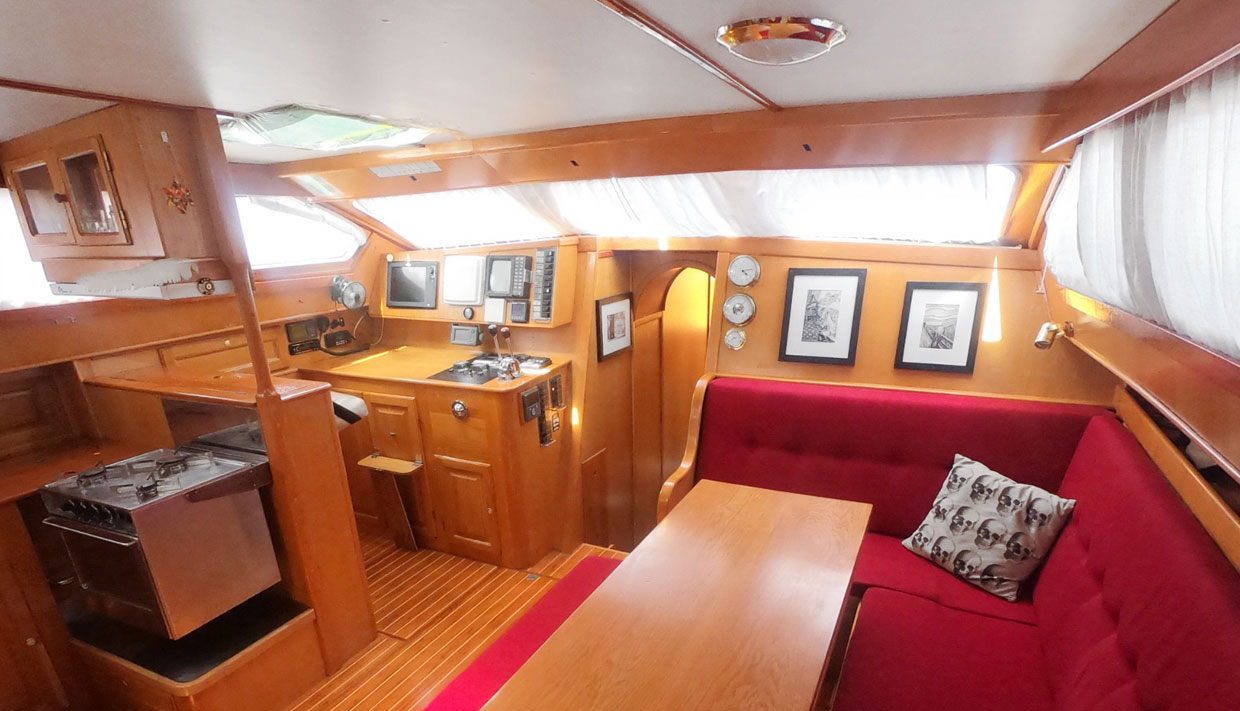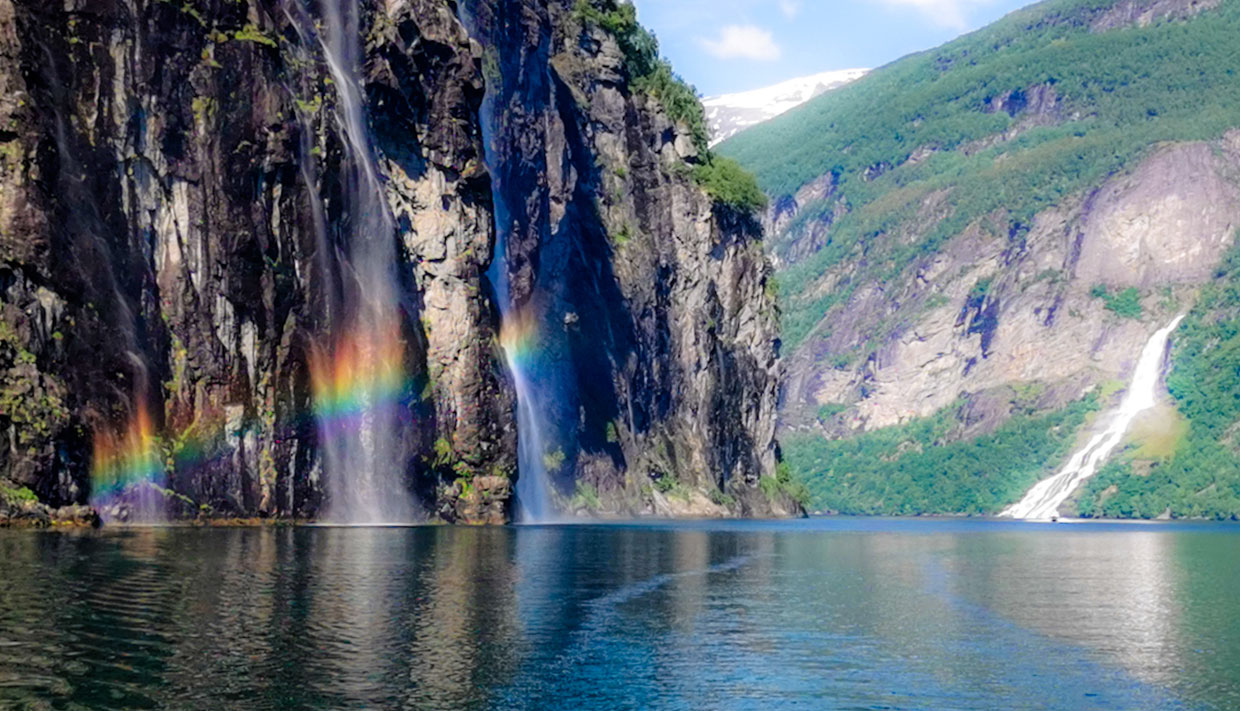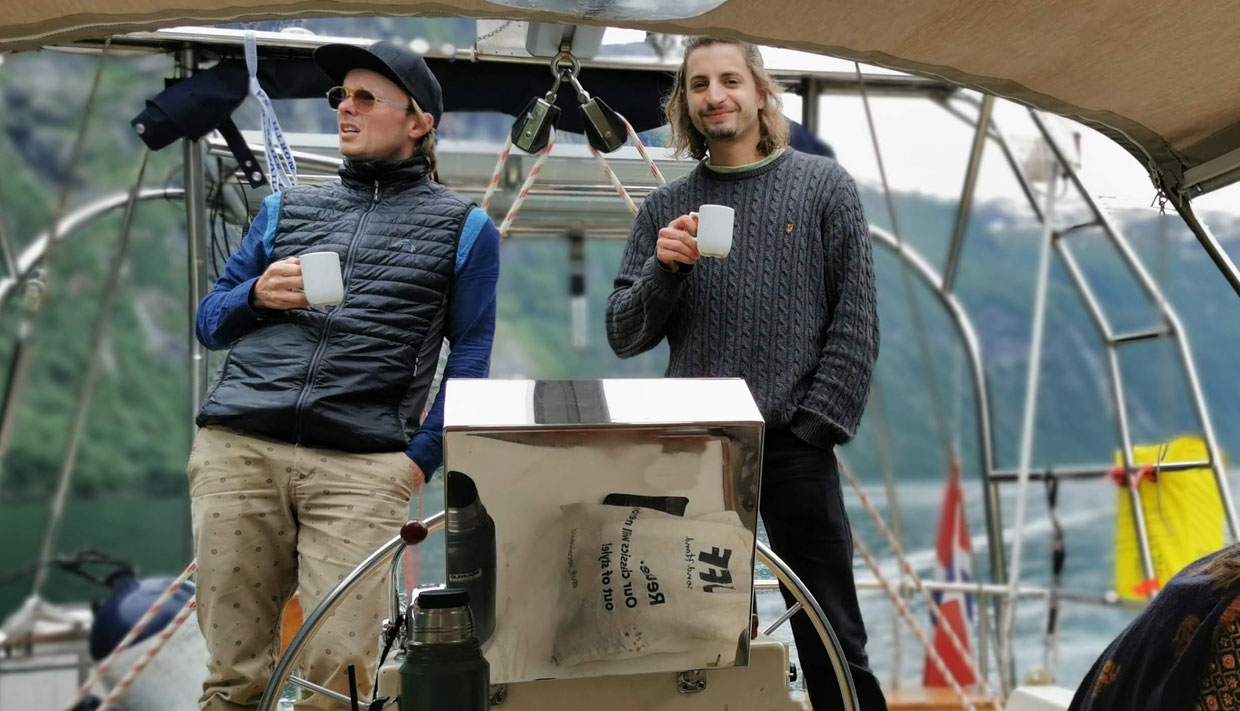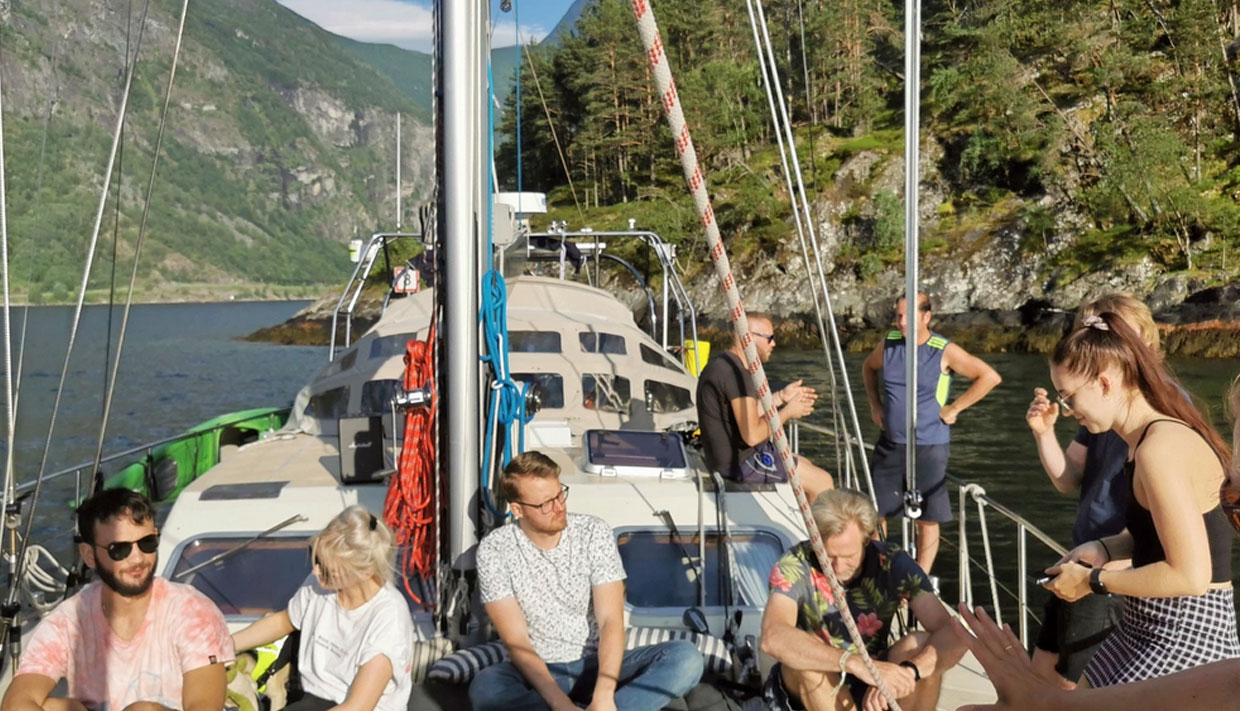 When you visit Geiranger, a fjord cruise is a must!
We do not believe that there is any better way to experience the true and real world heritage as it is from a cruise with us.
In the middle of the fjord, you get the opportunity to take a dip in the fresh fjord water or try your luck at fishing from the boat. So bring swimwear, we have fishing line on board.
With a maximum capacity of 12, we provide a personal and intimate environment for our guests who sail with us and we always sail only in small groups.
PRICE: 690 NOK per person
Children: 4-12 years 590 NOK
Children: 0-3 years 30 NOK (Port fee)
Family package 1: 2 adults + 2 children 2300 NOK
Family package 1: 2 adults + 3 children 2990 NOK
(Parents must bring their own life jacket for children)
DEPARTURES:
10:00 Early Bird Fjord Cruise:
Join us in enjoying the fjord on board and almost completely alone without other boats on the fjord. It is the morning hours that make the fjord quieter and the sound of the waterfalls the loudest. Soak in the serenity as we glide silently through the world heritage.
13:30 Late Sleeper Fjord Cruise:
The day is underway and the fjord is waiting for you. Bring your swimwear and join a fantastic tour. Now the sun's rays have awakened the whole fjord to life. Jump on board and enjoy it.
17:00 Fishing tour & Fjord Cruise:
This departure is perfect for you who have been active during the day and want to completely relax on board a perfect round trip on the fjord. Try fishing your own dinner.
All departures have free coffee, water and tea

DURATION: about 2 hours

MIN. 2 - MAX. 12 PASSENGERS
This includes:
Sailboat trip with about 2 hours trip on the fjord
Coffee, tea and water (snack at 17.00 departure)
A slow, different and relaxed way to discover the Geirangerfjord
Fantastic photo points
Captain with all certificates + crew + ship dog
Life jacket