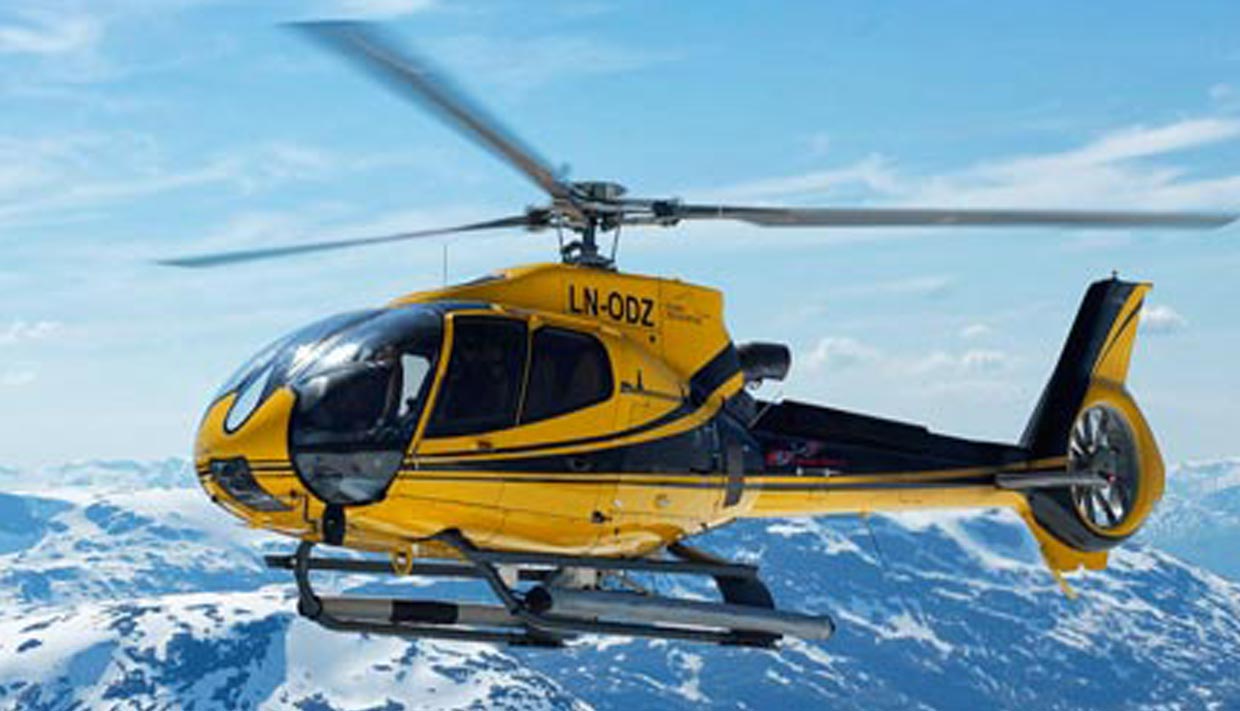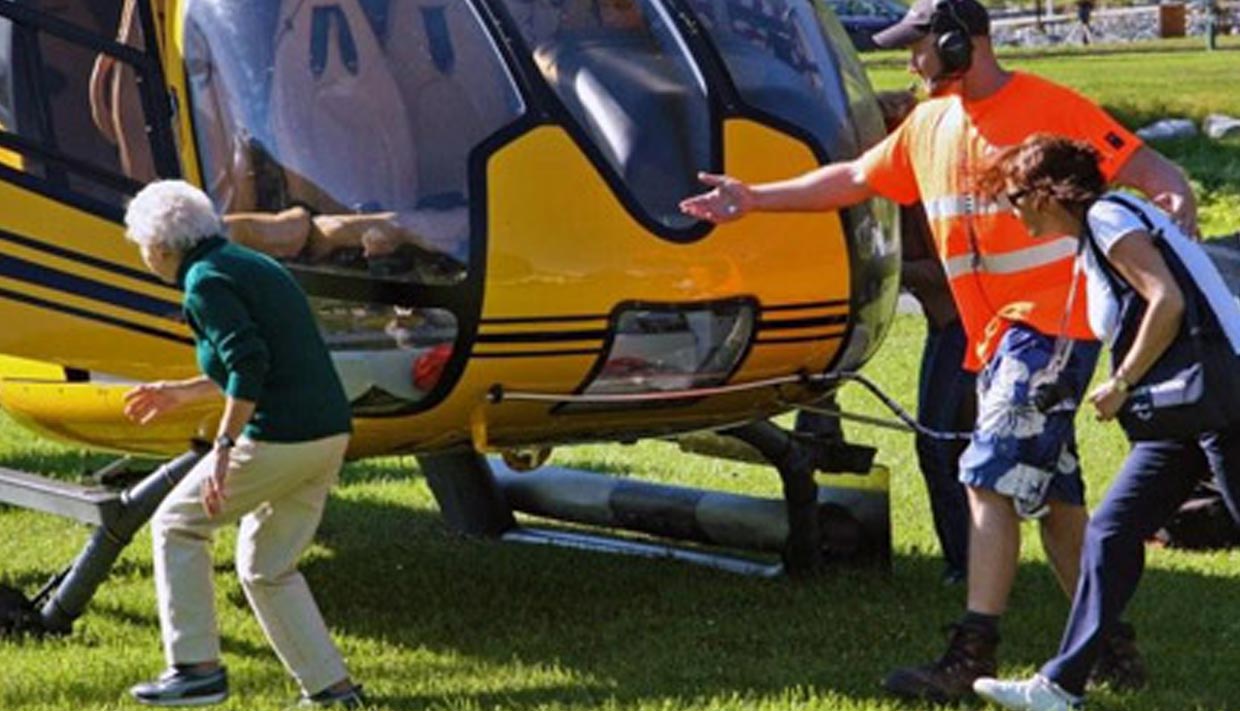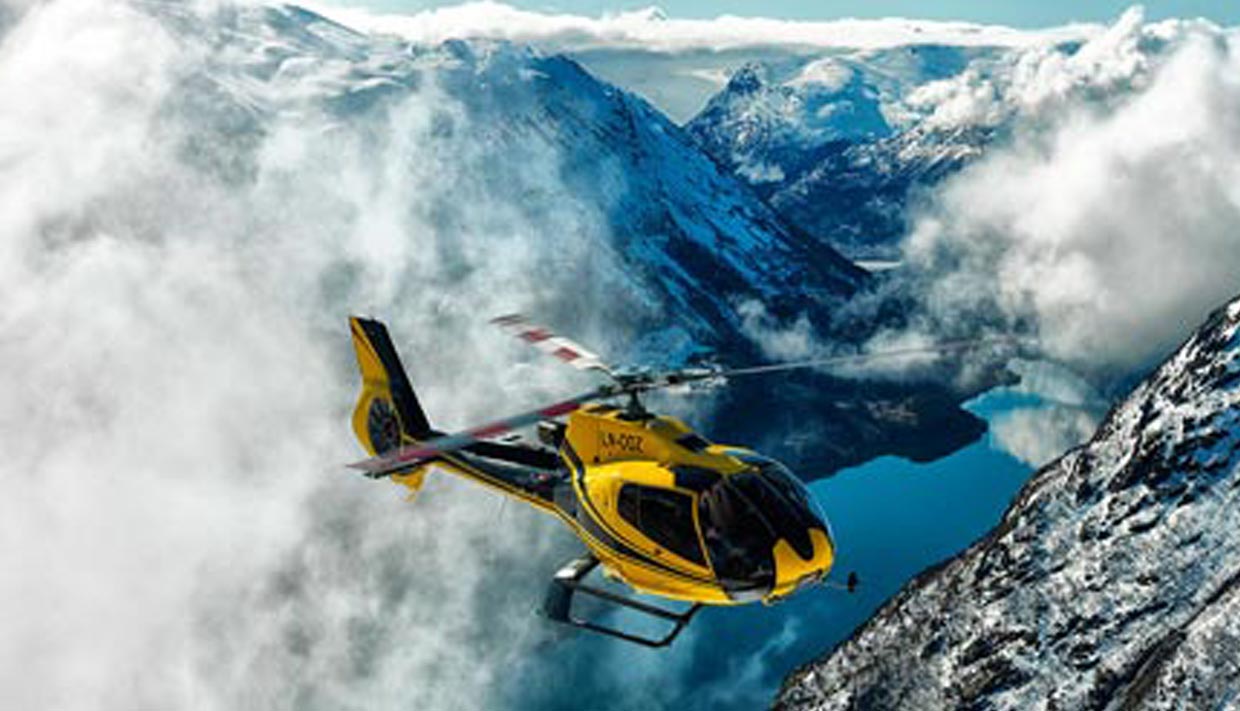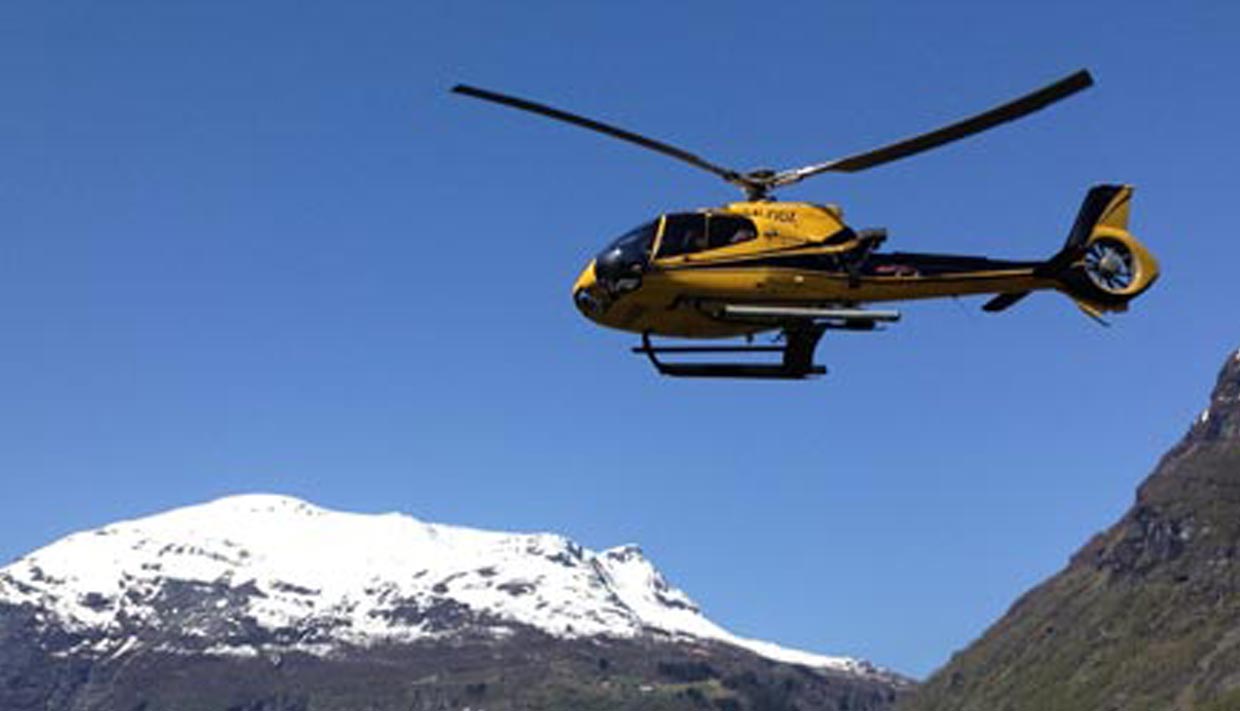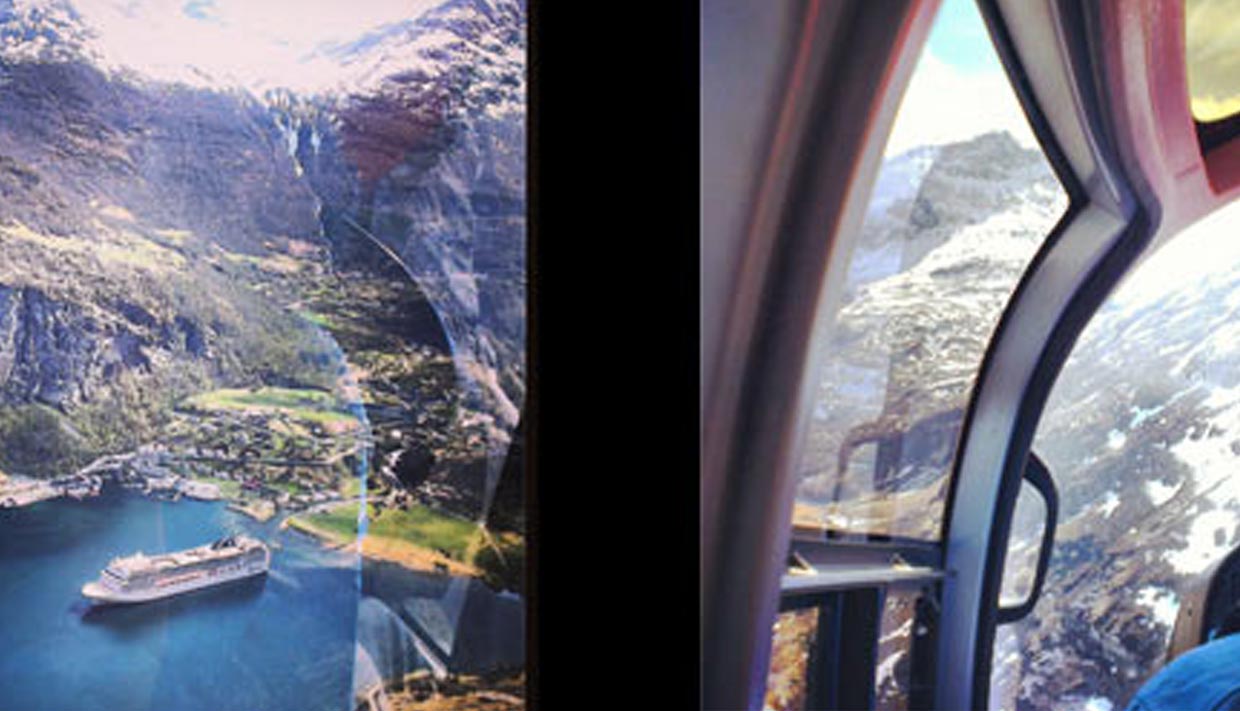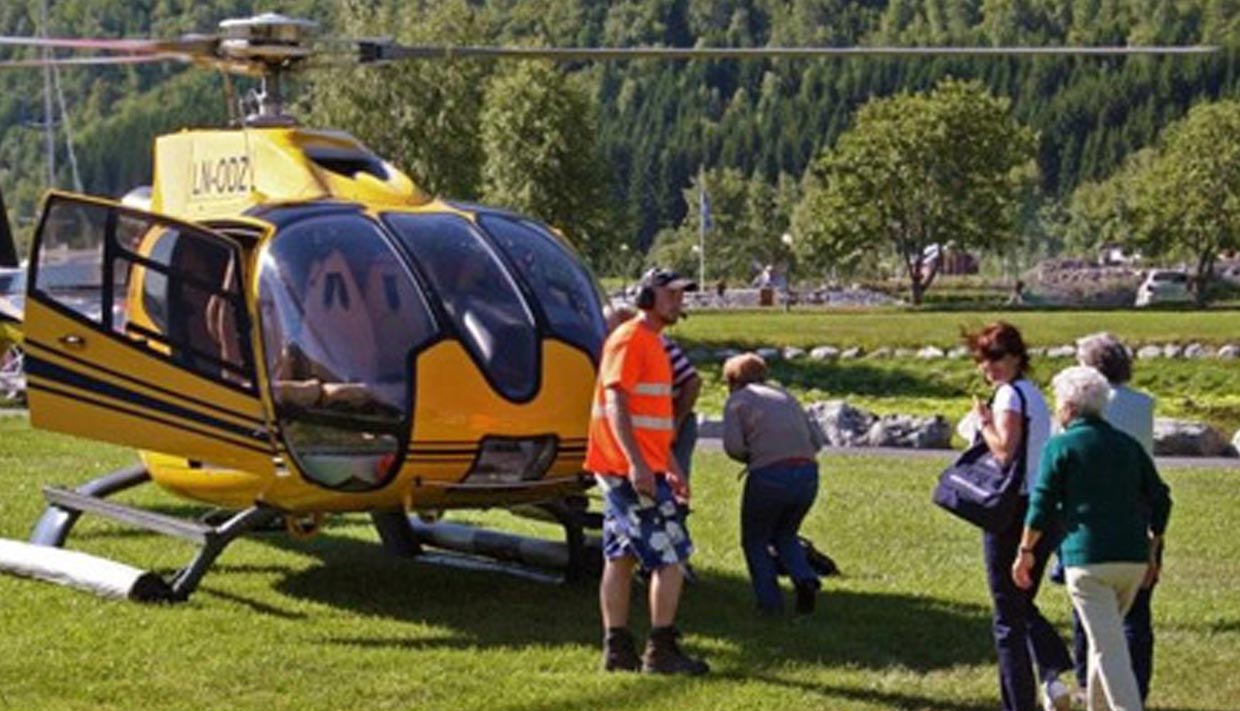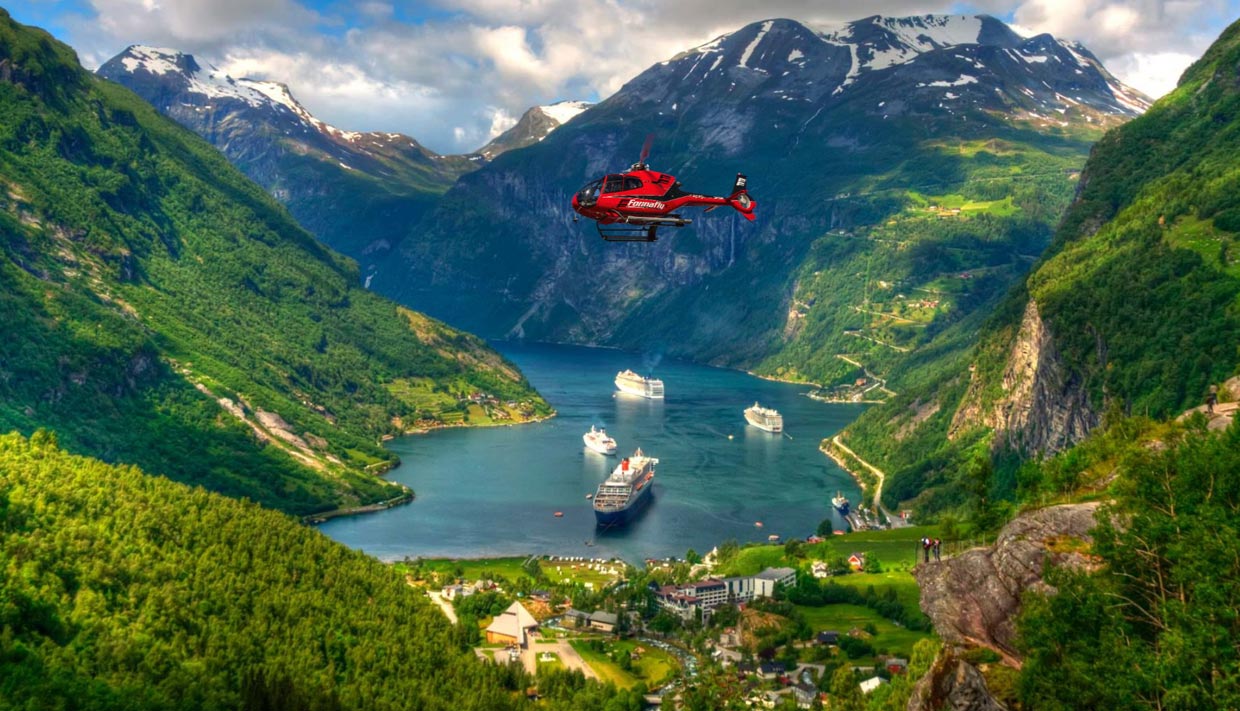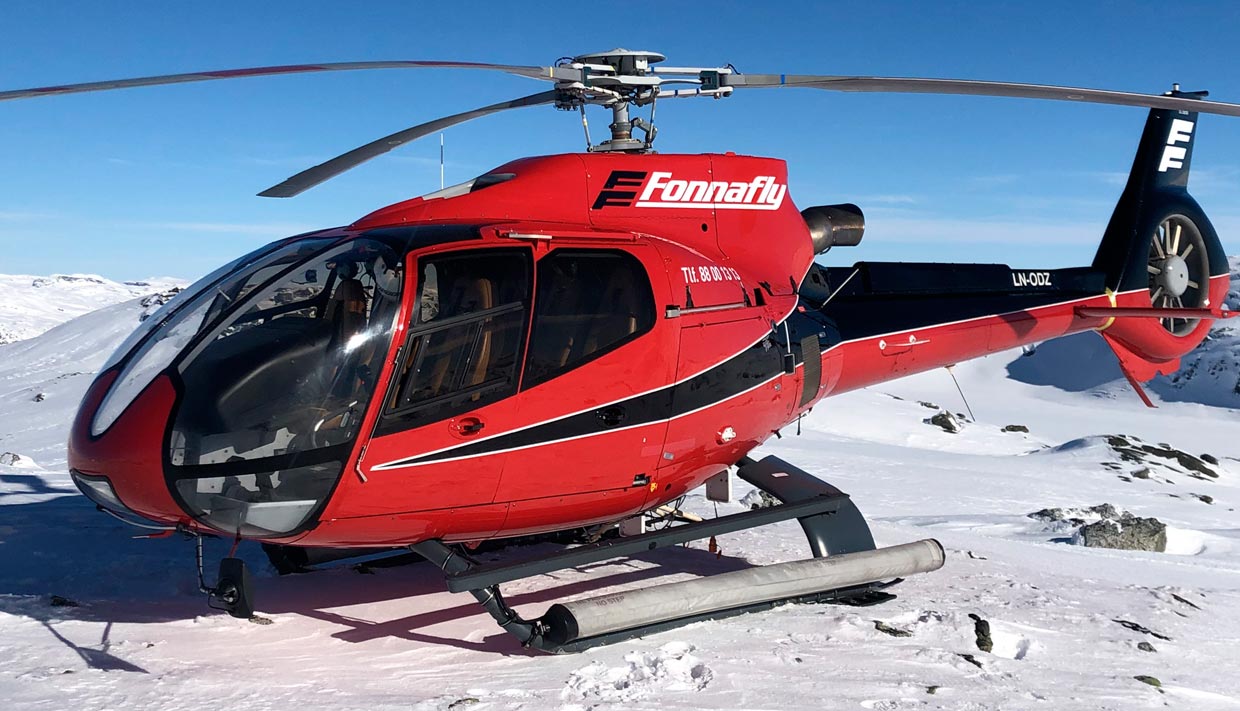 This is undoubtedly the most spectacular way to see the Geirangerfjord, the glaciers and the rugged, snow-capped mountains. Designed to thrill, the flight is relaxed and leisurely, whilst revealing a dramatic panorama of the Geirangerfjord and surrounding mountains. You will fly the entire length of the famous fjord, rising from sea level to spectacular alpine scenery. The flight route goes over the magnificent Mt. Dalsnibba, past rugged cliffs, cascading waterfalls, fjord farms, snow-capped mountain peaks, glaciers with crevasses and icefalls and back to the lush green of the fjord below.
The helicopters we use are recognised internationally both for safety and for being the best suited for scenic flights.
Helicopter flight 1 hour – Charter Tour
Duration: 1 hr
Flight route: Above and along the Geirangerfjord to Hellesylt, following the Hornindal valley to Hornindalsvatnet (the deepest lake in Europe, 514 m deep). From here it goes to the eastern parts of the Nordfjord and Oldedalen valley, surrounded by the majestic Jostedal glacier, Briksdal, Brenndal and Myklebust glaciers. We continue over the Loendalen and Stryndalen valleys, passing a mountain chain on our way to Mt. Dalsnibba and back to Geiranger.
Prices 2022: 31.080 NOK per Helikopter H 130 (max. 7 passengers)
Information: given by the pilot in English
Departure dates: daily, on request
Meeting Point: Please get in touch with the staff at the ticket counter in the tourist information office.
Maximum number of passengers: 7 per flight (depending on the size of the helicopter)
Tickets: Please send a booking request via email: booking@geirangerfjord.no
Flight status: On the eve of your flight we inform you about the current flight status and the estimated departure time. Please be prepared for short-term changes due to bad weather.
Cancellation and refund: The flight will be canceled if the weather conditions do not allow a safe and pleasant flight. In case of a cancellation the money will be refunded to your credit card.
Contact information: Please provide a current emailadress and phone number with your booking – to allow us to inform you about your flight at short notice.
Please note:
Flights, start and landing sites and routes may vary due to weather conditions and are at the pilot's discretion.
Flight times are approximate and include the landing.
Bring sunglasses, sturdy footwear and a camera.
Get in touch with the staff at the ticket counter in the tourist information office in Geiranger – to get all current information about your flight.
The 30 minutes helicopter tour requires a minimum amount of passengers.