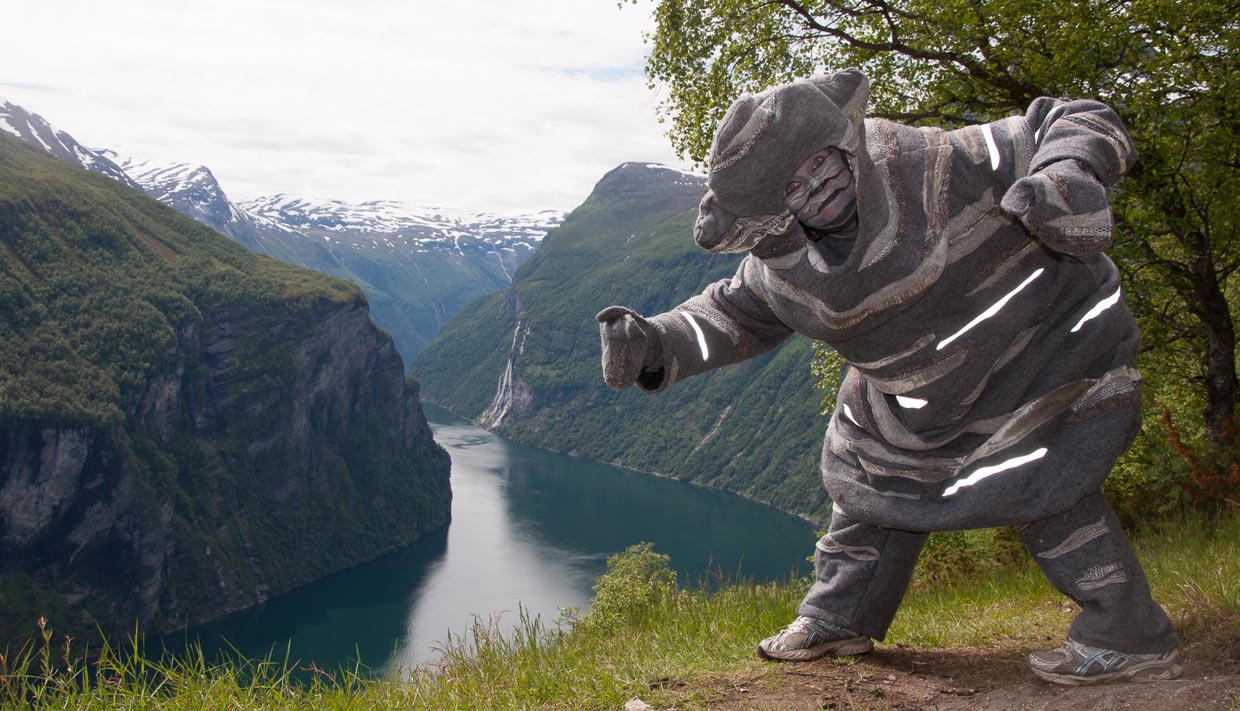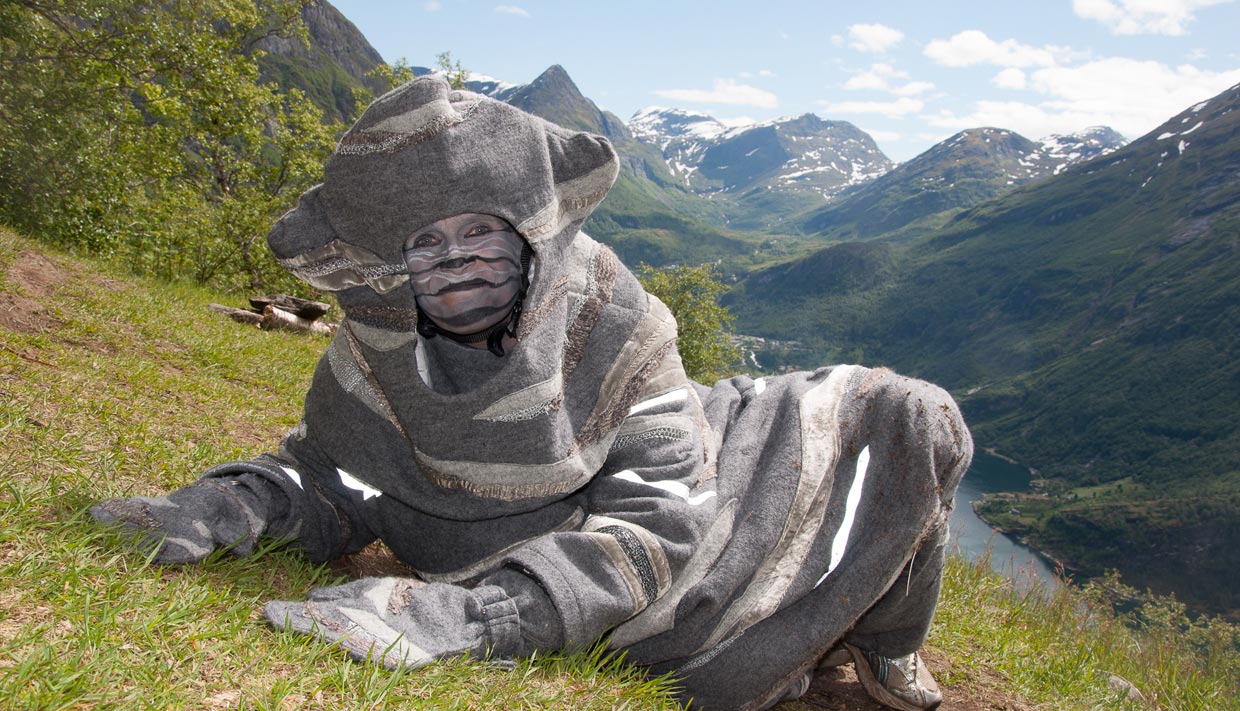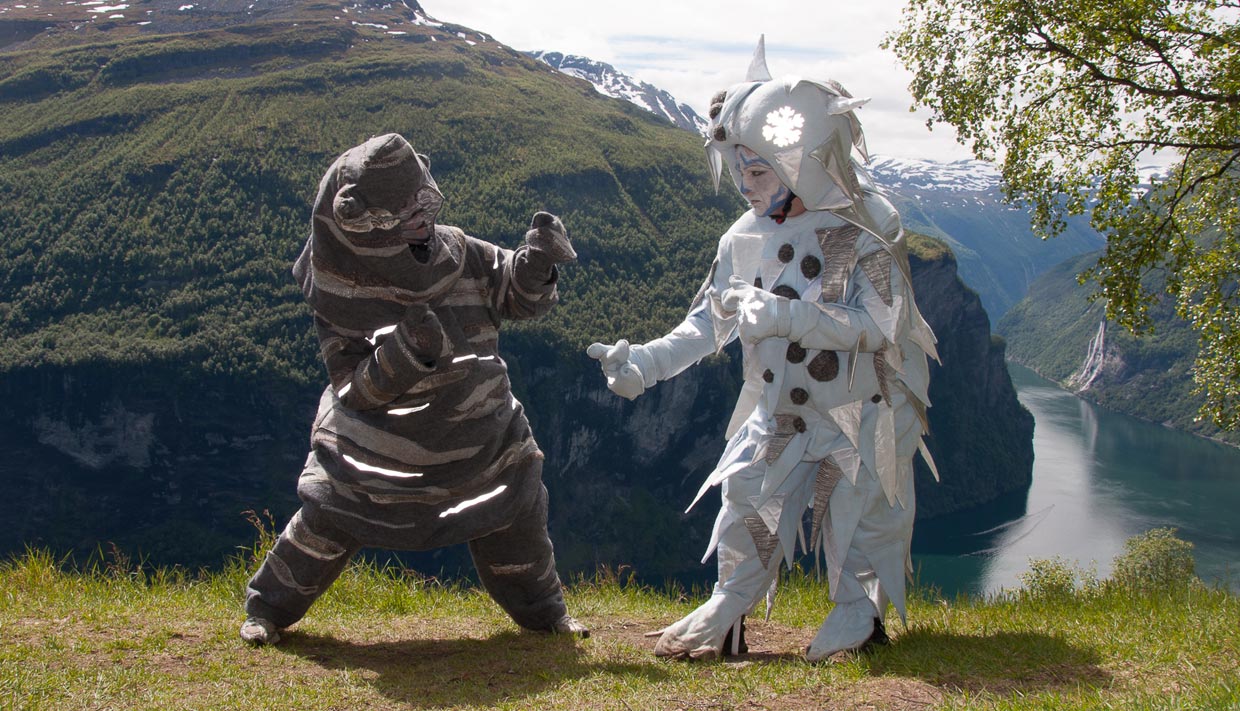 Fjordheimen - play, imagination and fun for children

Get to know the world heritage through play, exploration and dramatization

Do you like to be active and explore things? At the World Heritage Visitor Center there is a separate exhibition room for children. Here you can crawl into Mother Mantel's belly, put puzzles around rocks, or find out where the sea eagle like to hang out. - Or maybe you want to enjoy yourself, climb and slide with wind in your hair in our nice play area by the center?

Do you like to experience dramatization and theater?

On selected days, you can see the premiere of Gaute Gneis and the goat herd Lykle as well as several of their friends from Fjordheimen. They tell a story about how the fjord landscape came into being, and if Peggy Plast and Dustin Dust show up, do not be fooled!
Dramatization with Gaute Gneis & co:
When: Every Thursday in July at 15.00
Where: The outdoor area by the Norwegian Fjord Center. Inside the cinema hall in bad weather.
Price: Kr. 100, - for children 5 - 15 years. Adults free.
Includes: Theater and the book «Gaute Gneis on a mission», distributed after the show.
Duration: 30 minutes.
Booking: No booking. Just turn up in good time before the show.
Information: +47 70 26 38 10 / www.fjordsenter.com