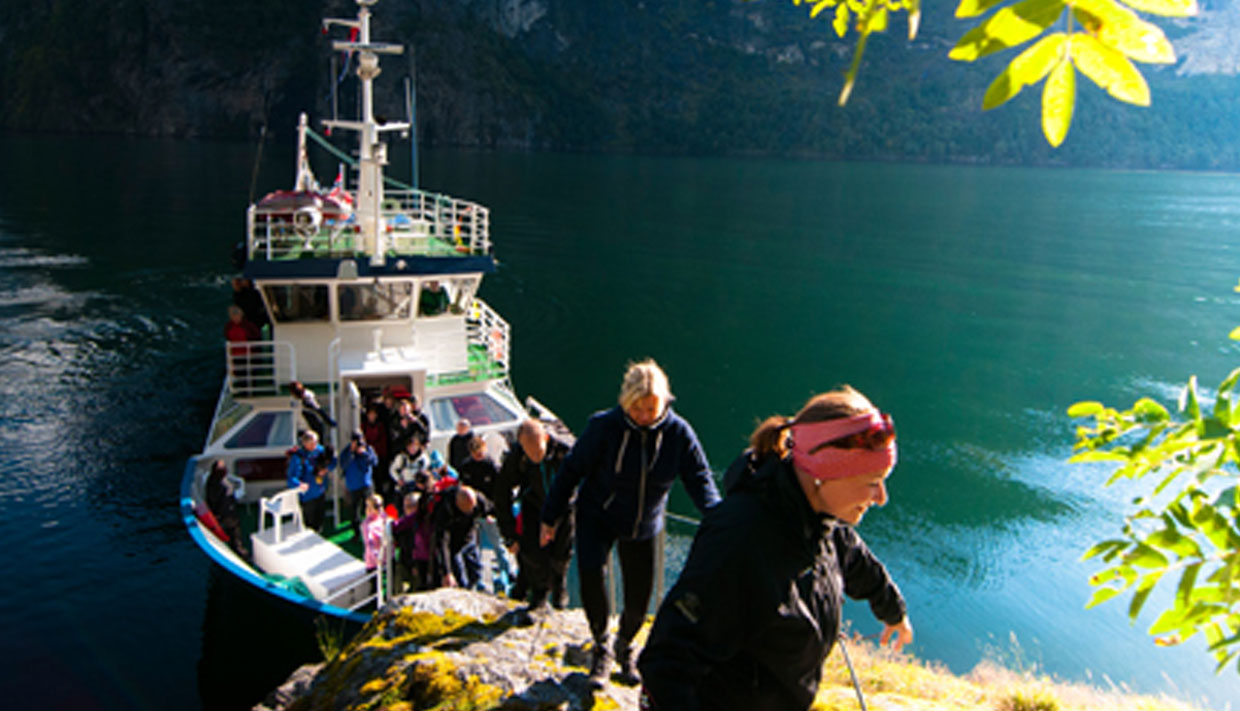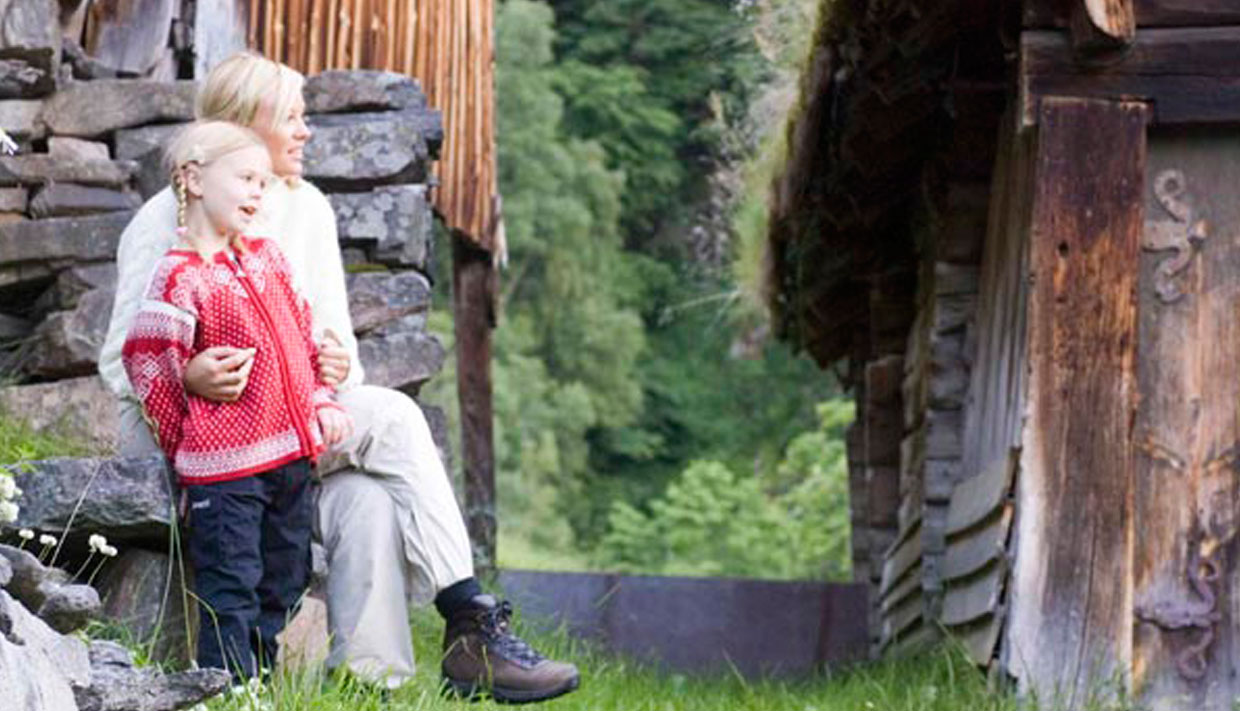 Combine a sightseeing trip on the water with a hike to Skageflå, the best known of the fjord farms along the Geirangerfjord. Norway's King Harald and Queen Sonja celebrated their silver wedding anniversary at Skageflå in 1993, and the Queen also unveiled an official UNESCO plaque here on 12 June 2006.
The ascent starts at Skagehola, where the boat drops you off, and is demanding. The path up to Skageflå is steep and breathtaking, with fantastic views over the Geirangerfjord. Skageflå perches on a mountain ledge approximately 270 m above sea level.
IMPORTANT: All hiking is at your own risk – use common sense when outdoors. Wear sturdy shoes and carry a drink. From Skageflå, you can hike over the mountain back to Geiranger, or follow the same path back down to the fjord and rejoin M/S Geirangerfjord.
If you want to combine a fjord sightseeing tour and a hike to Skageflå fjord farm, the following transport options are available:
Click here to download 2018 schedule and prices (PDF)